Wow. January was a beast of a month. Sickness, sickness, a birthday, and more sickness. Yuck.
What Happened With January's Goals?
Publish THE DAYDREAMER DETECTIVE RETURNS A FAVOR. Done! And despite Amazon have troubles with updating sales ranks and therefore pretty much screwing me out of making any lists, it went okay. I didn't really get a chance to enjoy the day though due to other family obligations.
Write more on FUKUSHA MODEL EIGHT. This is going well enough. I did read the first half, edit it, come up with some ideas of what to do, and start working on the second half. TWICE. Yes, twice. I wasn't sure what I was doing the first time and I did much better the second time through. I started the month at 50,000 words. I'm now at 63,000. I wish I were further along, but I'll take it because I'm making forward progress.
Write a BONUS SCENE for CHAOS IN KADOMA WARD. This did not happen. First my husband got the flu and messed up all of my home writing time. Now both of my kids have the flu too. I fear I am next. This means that every available moment was put toward writing FUKUSHA MODEL EIGHT. It was all I could do.
Upload all the Daydreamer books. Done! I updated all the books and added first chapter excerpts to the backs of each. Uploaded and done.
Celebrate my birthday on January 18th. My birthday was pretty boring and THAT'S OKAY. I had the day to myself at home but went to Panera that day to celebrate with my buddy, Amy. I made pasta for dinner that night and then the following Saturday we went out for all-you-can-eat lobster buffet. I give it two thumbs up.
Fight off these recurring sinus infections. So far so good. I fought off the second sinus infection with my neti pot and grapefruit seed extract. Continued daily net pots are keeping me from getting another infection.
Keep walking. I did my best this month and it wasn't much with all the sickness in my house. Total of 66.1 miles.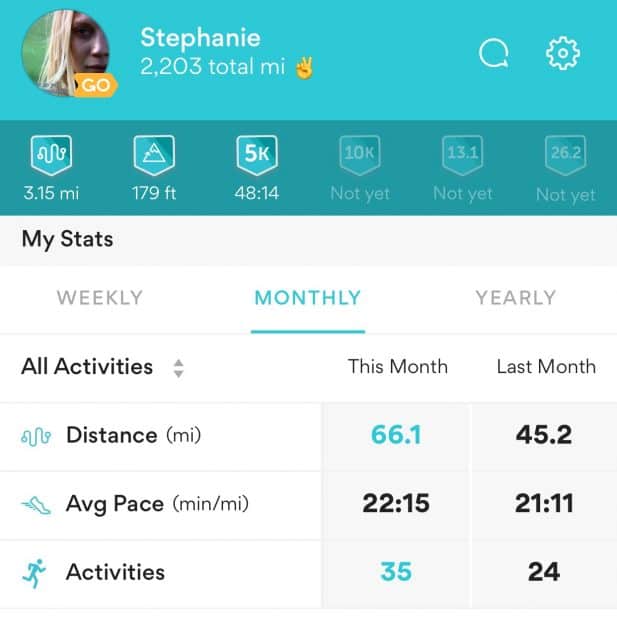 Keep reading, listening to audiobooks, and knitting. I only listened to one audiobook this month. I ran into a bunch of crappy books except for those I read from my critique partners. And I haven't knit a stitch all month. Sigh. January was hard. Hoping for better next month.
A Look Back at January
Business Goals For February
Finish FUKUSHA MODEL EIGHT. I have about 30k more to write on this. I'm going to set the goal in Scrivener and hit it. Please, let me finish this book!
Sale on THE DAYDREAMER DETECTIVE and possible sale on THE DAYDREAMER DETECTIVE BRAVES THE WINTER. More details about this in tomorrow's blog post.
Plot out the first book in this new scifi series I want to write on the side. I have this series I want to start writing. Let's see if I can get my ideas together for it.
Personal Goals For February
NOT GET SICK. People, my husband had the flu in early January. Both my kids have the flu and a virus currently. And now my husband is sick again. I'm the last one standing in my family, though I had multiple sinus infections in December and early January. Also, we were supposed to go on vacation in 10 days. We've decided to cancel and move it, despite needing the vacation really badly. Sucks.
More of the same: walking, reading knitting. Self-explanatory.
Hope you all have a great February!