Today, I'm very excited to feature Amy Evans on the blog. Amy is a super talented author and also a dear friend of mine. I see her about once a week in the flesh! So she's important to me. Amy Evans is here to talk about her novel, CLICKS, which is featured in the SIGILS & SPELLS box set.
I asked Amy, "What inspired you to write CLICKS? And why did you think CLICKS was a good fit for the SIGILS & SPELLS box set?"
She replied…
I felt CLICKS was a good fit for the SIGILS & SPELLS box set because the people the book is about are indigenous to the United States. When I originally published, I was encouraged to leave out many details about tribal life, but this box set gave me an opportunity to rerelease the book with a focus on increasing those details about the main character and her tribe.
I love hearing about real-world communities that inspire works of fiction! It's so interesting to see how an idea is born. CLICKS especially has a great surfing community with lots of mysteries to keep readers guessing.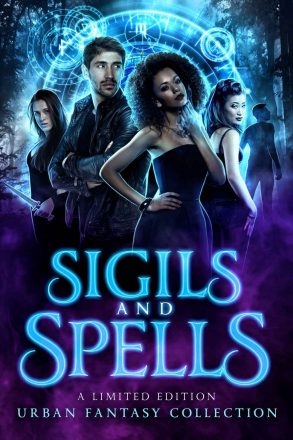 Mystical Realms. Diverse Characters. Addictive Stories.
Cross through the looking glass into Urban Fantasy, Paranormal Romance, and Dystopian realms where you'll meet valiant heroes, kick-ass heroines, and dangerous creatures waiting to unveil the hidden corners of the universe.
SIGILS & SPELLS includes more than twenty exclusive novels that roam the sands of Egypt, slip underwater in California, voyage to the mystical land of Mabi, and dare to traverse the stars.
This world is beautiful because it is so diverse, so celebrate with 24 unique books in SIGILS & SPELLS!
Check out SIGILS & SPELLS on…
Amazon Apple Books Nook
---
Find Amy Evans Online
Want to learn more about Amy Evans? You can find her online here…
http://amyevansbooks.com
http://instagram.com/amyevansbooks
http://facebook.com/amyevansclicks
And learn more about this box set at…
---
Have you read any fantasy books based on real world communities?
I can think of a few I've read! Share yours in the comments.