I shared with you my recipe for Salmon Hot Pot a few weeks ago and now it's time to share one of my favorite meals, Japanese curry. You probably don't think of Japan with you hear the word "curry" but they have a curry all their own that's very popular. I mentioned it in THE DAYDREAMER DETECTIVE when Yasahiro serves his signature Japanese curry to Mei during his haute cuisine challenge, and of course, I was drawing upon my own version of the dish to describe that meal.
If you want to learn more about the vast curry selections in Japan, you'll want to check out this article on Wikipedia. But if you want to get to the recipe, I've got that right here.
One thing you may not know about me is that I'm a pescatarian, meaning I only eat seafood for meat. No land or sky meat. So when I wanted Japanese curry, I had to be creative since this is usually a meat-heavy dish. In this recipe, I use chicken-style seitan that I buy pre-made, but you can use whatever you like for your meat. If you're vegetarian and don't have access to seitan, you can also try other fake meats or just stick to vegetables.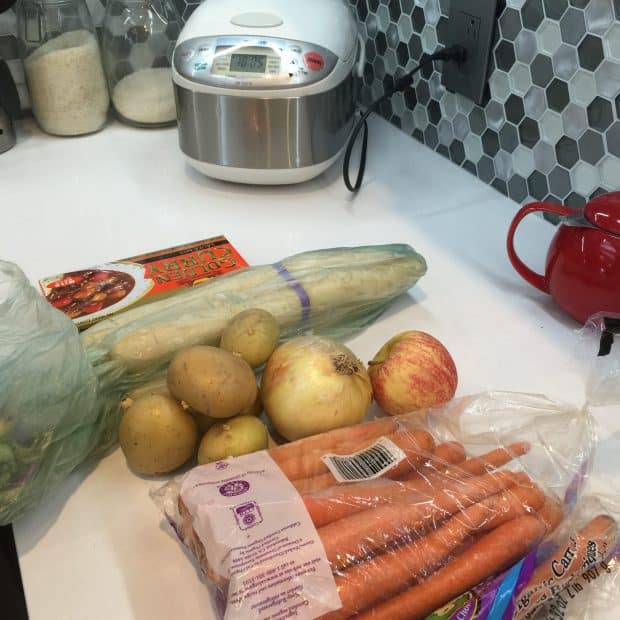 This is also an Instant Pot recipe! It also works in a pressure cooker, and if you don't have either of these, you will have to cook your curry long enough to cook the potatoes through, probably around 20 minutes. Test the potatoes intermittently with a fork to find out if they're cooked properly.
Let's get cooking!
Stephanie's Vegan/Vegetarian Japanese Curry
1 large yellow onion, cut into large chunks
1 bell pepper, cut into long thin strips (optional)
2 large carrots, peeled and cut into chunks
3 medium potatoes, peeled and cut into chunks
1 large daikon radish, peeled and cut into chunks
1 apple (pick a sweeter cooking apple), peeled and diced
(Optional) Another root vegetable like parsnips or turnips, also peeled and cut into chunks
1 package Westsoy Chicken-style seitan, drained and pulled apart into chunks
2 tbsp canola oil
1 tsp Garam Masala
1 tsp yellow curry powder
1/2 tsp cumin
1 package (4 cubes) S&B Golden Curry Sauce Mix (Do not try to make your own)
3 1/2 cups water
3 tbsp ketchup
1 tbsp of honey (or to taste) (sub a different natural sweetener if you don't do honey and want this vegan)
Cut up all the vegetables and set aside. Turn on the Instapot to saute function (normal heat). Add 2 tbsp of oil to the pot, wait till it's hot. Once it's hot, add the garam masala, curry powder, and cumin, frying it in the oil to bring out the scents of the spices (this is called tempering). Add the onion and saute in the pot until soft (you may have to add some water to keep it from scorching, a splash or two will do). Add all the rest of the vegetables and the apple. Saute all together until the vegetables are coated with the spices. Add the seitan. Mix and saute.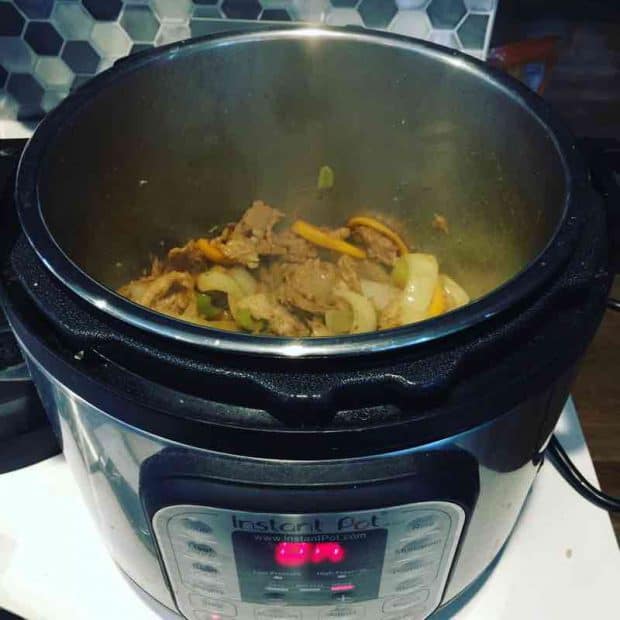 Once everything is hot, add 2 cups of water (I usually heat it up prior), cover the Instapot, choose Manual, and 8 minutes. Let it cook and once the cycle is done, let it sit for natural pressure release for 5 minutes, then safely vent for a fast release.
(If you don't have an Instapot, you will want to cook this in a dutch oven or something similar, sautéing, and then lower heat and simmer on medium-low until potatoes are cooked through.)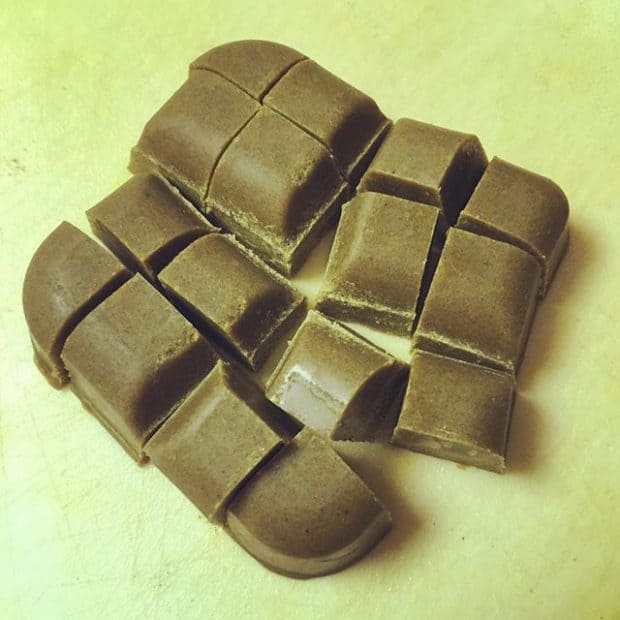 Open the Instapot once the pressure has been released safely, add 1 1/2 cups of water (I usually heat this up too beforehand), the package of 4 cubes of curry sauce cubes which you should cut down into quarters and quarters again. Turn on the sauté function to LOW. Stir. Let simmer for 8 more minutes. Add ketchup and honey/sweetener. Don't skip this! For some reason, these two things really make the curry soar.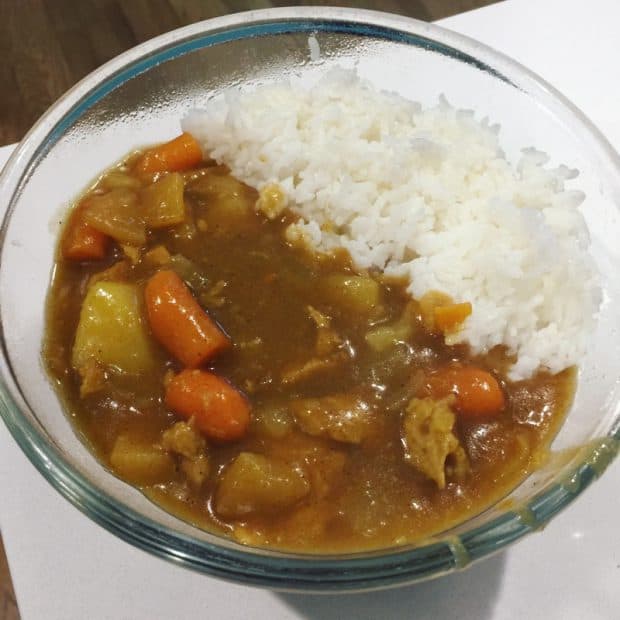 Serve hot with rice. I usually serve in a big bowl, rice on one side and curry on the other.
I hope you enjoy your curry! I actually think it's even better as leftovers. Mmmmm. I'm hungry again. :)
Let me know in the comments if you decide to make your own!