Hoo boy. Looking back at this year, I'm surprised I survived. The dumpster fire that is our country tried really hard to suck me in and distract me. There were many days when I spent hours on Facebook, scrolling and hoping for good news, and then the day was over and I had done nothing. John Scalzi wrote a great post about how hard it is to stay creative in desperate times (and here at the LA Times) and it really resonated with me this year. It was hard to stay focused, and oftentimes, I could not.
Still, it was a fun and fruitful year, and lots of my goals became clarified by September. I started out the year strong with lots of walking and writing. We went to Disneyworld as a family in the summer and had the best time. And I enjoyed the fall in my wonderful park. I made a lot of decisions about the course of my career to come and kept the boat afloat through some hard times. All in all, I think I did rather well!
Let's take a look at what I managed to do…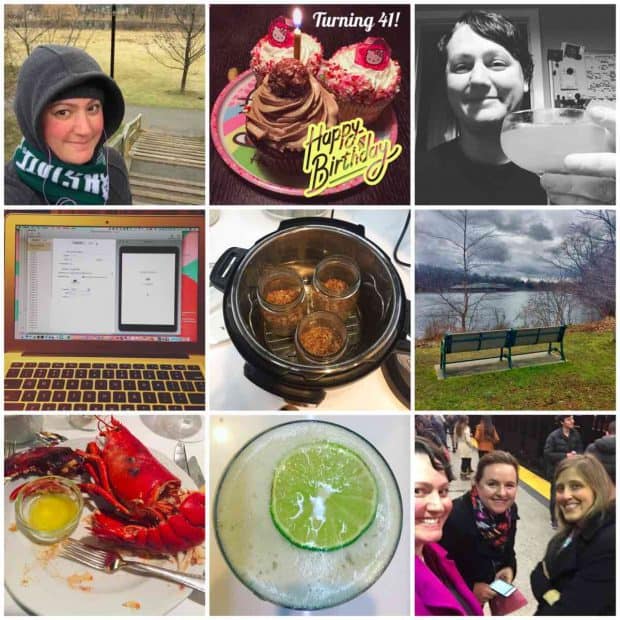 2015 was "The Year I Say No," 2016 was "The Year I Give No Fucks," and 2017 was supposed to be "The Year I Have Fun."
Did I have fun this year with my career? No. Not always. I struggled a lot with my path on this author journey. I listened to too many people who gave me the wrong advice. I let other people tell me that my advice was worthless because I wasn't successful. I had doubts. A lot of them. It wasn't fun at all. I remember walking home one day from dropping the kids at school and thinking, "This is not 'having fun,' is it, Stephanie?"
It was then that I decided to do something about it. I left the majority of the Facebook author groups I belonged to, places that didn't add anything positive to my life. I actually started my own author group on FB and filled it with people I love, which helped me have more fun. It wasn't much longer before many of the author groups on FB either imploded or folded, so I feel like I did the right thing there.
I decided to get rid of things that did me no good, like my traditional newsletter. Now, I blog and my subscribers get all my posts instead, which is a much happier place for me. I got rid of paying for newsletter subscribers or paying for constant advertising that wasn't working. It was really freeing! And I finally feel like my money is going towards things that make a difference.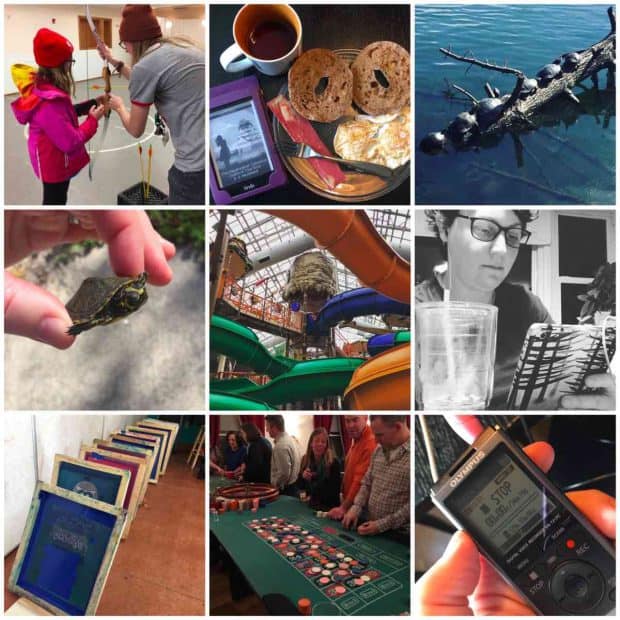 Looking back at 2016 and the "Year I Give No Fucks" I'm really glad I had that base to work on for 2017. I continued to not care about stuff like making a best seller list or getting involved in a high-stakes box set or doing newsletter swaps with everyone. I told my awesome crit partner, Tracy, at some point that "I just pretend like I'm the only person on the planet publishing. I'm the only one who matters." No competing. No comparisons. It's just me and my books and whatever *I* want to do. That mindset has done me a lot of good in 2017.
All in all, I did well this year. I think my net income did grow because, even though I did spend a lot of money on ads, my gross income is much more than it was the previous year. I'll have to do the books and find out, but I'm pretty sure I made *some* money. Hey, it's better than nothing!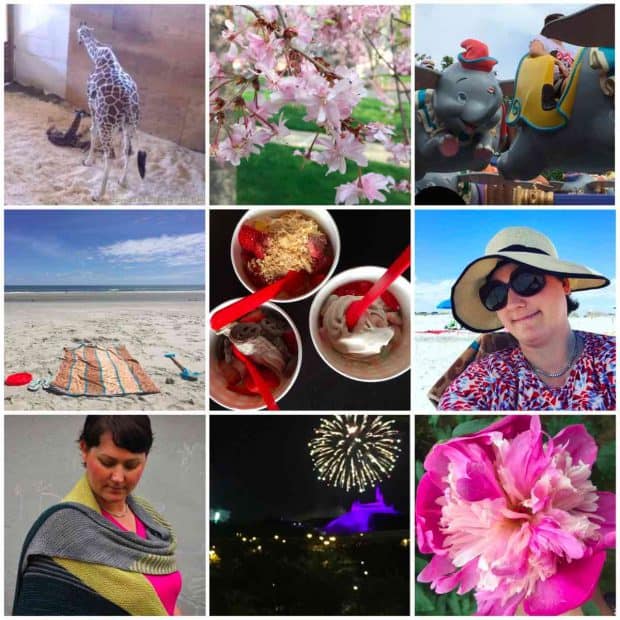 Books and Writing Goals Accomplished?
(All last year's goals are in bold, and my notes on what happened with each come after)
I WILL PUBLISH FOUR BOOKS THIS YEAR. This is a tricky one because I technically published only 3 novels this year but then I also published a few other things. Here's what came out:
THE DAYDREAMER DETECTIVE OPENS A TEA SHOP Feb 27, 2017
CRASH LAND ON KURAI Jul 18, 2017
SUMMER HAIKUS Oct 1, 2017 (Re-release)
CHAOS IN KADOMA WARD Nov 15, 2017
OZONI AND ONSENS: A DAYDREAMER DETECTIVE NOVELLA Dec 7, 2017 (Previously only for newsletter subscribers)
I WILL WRITE ALL YEAR LONG. Nope, I didn't do this. I even took time off! Why? Because this was the year I had fun, and there's nothing that kills fun like working every damned day. I did find myself always in the midst of a first draft or revisions on something though. It was nice not to have a dry spell.
I WILL START UP A PEN NAME BEFORE THE END OF THE YEAR. Nope, and I'm not sure I want a pen name now. I'm pretty sure I can do everything I want to do in publishing under this name. I don't feel like starting over. That's no fun.
I WILL MAKE SOME BOX SETS THIS YEAR. I did make a boxed set of the Nogiku Series and put it everywhere it needs to be. I also have a pre-order up for the Kami No Sekai Short Story Series that publishes in February. I'm not ready to box up The Daydreamer books yet. Maybe next year.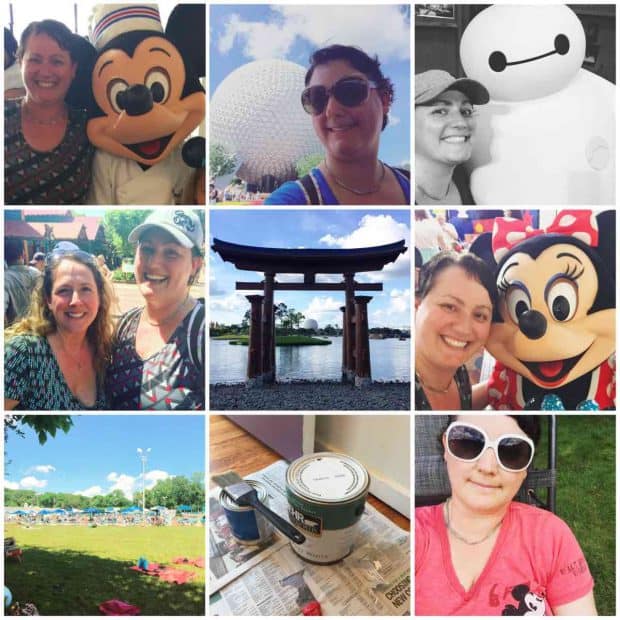 Marketing, Promotions, Advertising, and Social Media Goals Accomplished?
I WILL SPEND MONEY THIS YEAR. I did spend money this year on advertising. I bought Mark Dawson's Ads for Authors course and I used it to make effective FB ads which I will continue to do more of in 2018. I continually spend money on Amazon ads every day. I did spend some money on growing my mailing list, which I won't be doing anymore.
I WILL INCREASE MY MAILING LIST TO 10,000 SUBSCRIBERS. If anything, I went backwards on this goal. I realized that growing my mailing list was only costing me money and not gaining me the fans I was hoping for. My open rates plummeted and only a few people bought books when I had new launches. So now I'm not even using MailChimp anymore and I'm just using my blog, something I wanted to do from the beginning but many people told me that was a mistake. I'm not listening to those people anymore.
MY SOCIAL MEDIA WILL NOT CHANGE. This is the one goal I stuck to like glue. I said, "My Facebook personal profile is a place for me to be personal. I will continue to talk to people via my Facebook Page. Twitter is where I put stuff I'm interested in. Other than that, I will share my work to Google Plus and LinkedIn. My Tumblr is still doing well, and I will continue to post to Instagram every day." And yeah, I did all of that, and that's what I plan on doing next year too. Next year, though, I will spend less time on Facebook, more time reading.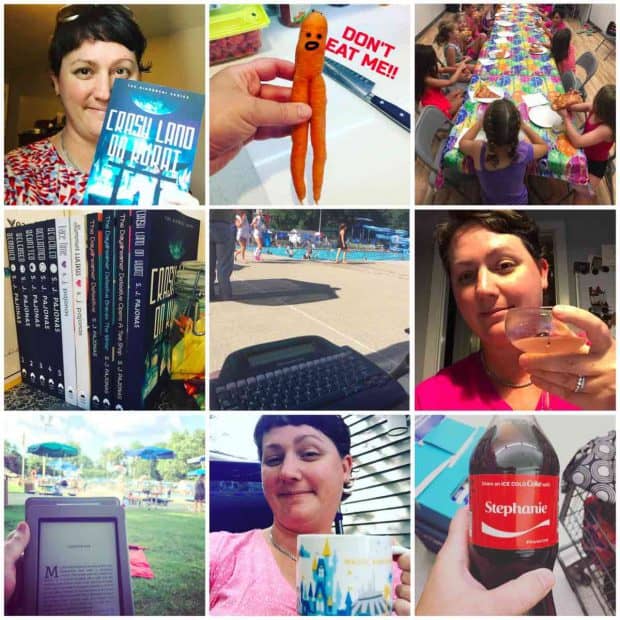 Personal Goals Accomplished?
I WILL WALK 1000 MILES THIS YEAR. Yay!! I accomplished my goal in early December and I loved having that goal to work towards all year round. It kept me sane and centered. I can't wait to get back to it in January. I'll be doing it again.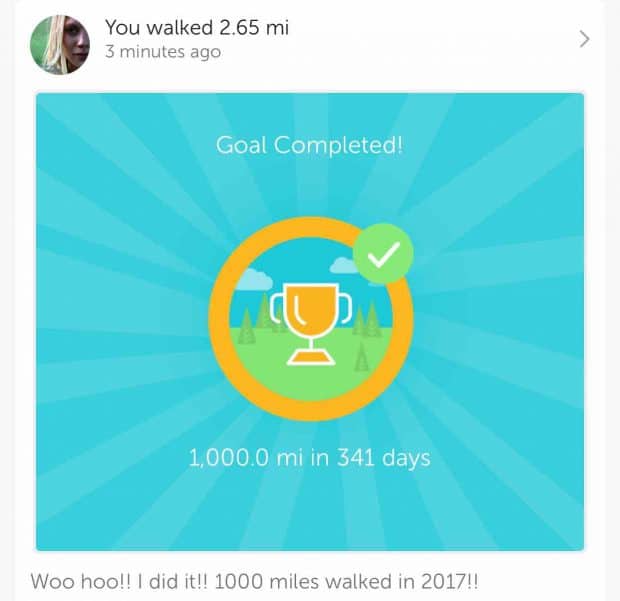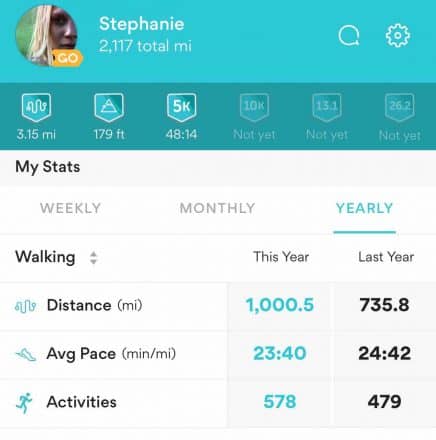 I WILL PARTICIPATE IN THE AUDIOBOOK CHALLENGE. I did this and posted about it to the blog yesterday. Check out the post here.
I WILL KNIT MORE. My yearly goal actually panned out this year! I finished off the shawl I had been working on for years and started a new shawl, which I'm almost done with!
I WILL USE MY INSTAPOT AT LEAST ONCE A WEEK. This definitely happened and I'm still very happy with it.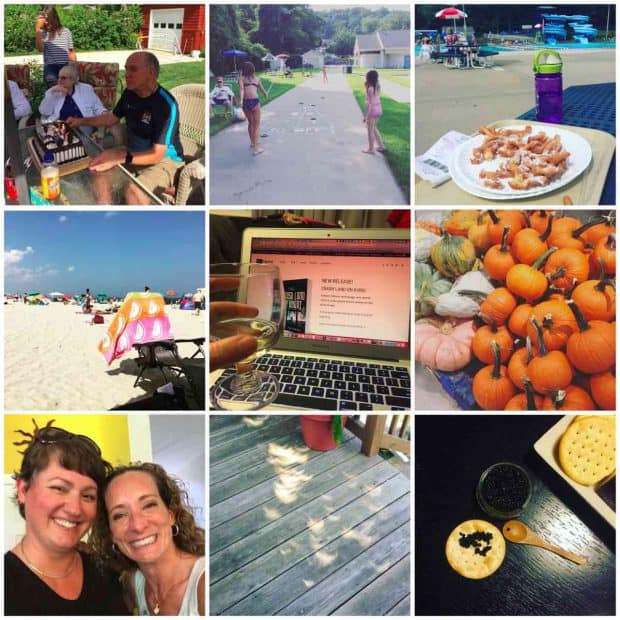 What else happened in 2017?
We did a fair amount of traveling in 2017 including visiting my family in Charleston, we went to the indoor waterpark, Kalahari, in Eastern Pennsylvania, and then our big DisneyWorld trip in June, which was my favorite family vacation of all time.
I redesigned the blog this past summer. I was ready for a change and wanted something more flexible and easier to keep up to date. I also redesigned my header images and the images that share to FB for all posts going forward. I'm happy with the design and I plan to keep this design for three or more years.
We had that cool eclipse! The solar eclipse was so much fun. We made our viewing boxes and talked a lot about the science behind the eclipse. I really enjoyed it.
After kicking butt on my walking goal all year and then crossing the finish line, I got really sick in December. The head cold finally morphed to an upper respiratory infection and sinus infection and I needed antibiotics for the first time in over two years.
I saw lots of wildlife in the park! Deer, ducks, geese, herons, kingfishers, and a fox are at the top of the list for my favorite encounters.
I started doing monthly videos during the summer, and I love them. It was hard to remember to always take video every day, but after a month, it became habit. Some days I take extra videos so that I have some back-ups in case I forget one day. No big deal. I cheat a little. Lol. Haven't seen my monthly videos? They're on YouTube, and I post them every month in my goals posts.
I gave up going to the gym. At some point during the summer, I got so tired of waiting for the men in the gym to share the weight machines that I gave up and stopped going. There was one day when one asshole was using two machines at once, and he got mad at me when I sat at one of the machines. Of course, all of these guys are huge and intimidating, and I just didn't want to go through the trouble of giving them a piece of my mind. I plan to do more weight lifting at home in 2018.
I stopped dyeing my hair. Yep. I decided to go gray and stop dyeing my hair. I may do some funky colors again like I did in 2012 and 2013, but otherwise I just didn't want to deal with the hassle of it anymore.
I bought a PC. This is a true shocker. I basically bought a PC to be my dictation machine. So far, so good. I don't hate it, but I only use it when I'm writing a first draft. Otherwise, I use my Mac all the time.
And finally, I switched over to Vellum for all of my ebooks and print books. I'm very happy with the convenience of Vellum and I love the design of all of my books now. This is one of my favorite purchases of 2017!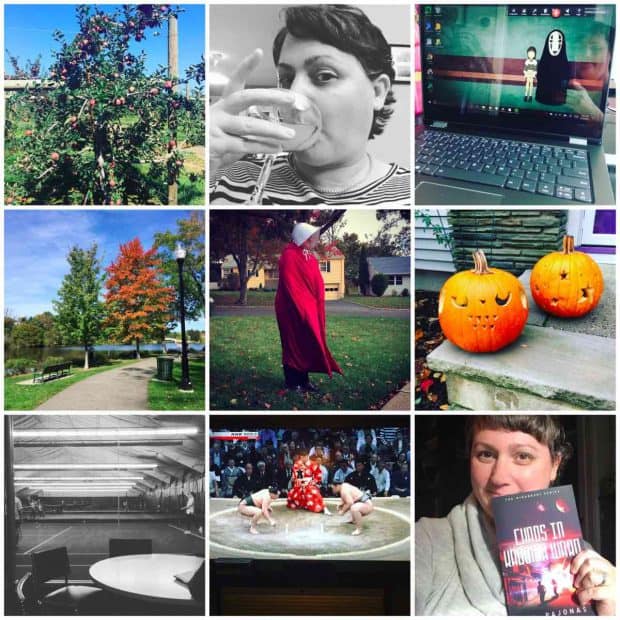 My Favorite Blog Posts
These are my favorite blog posts of 2017!
Patience Is A Virtue – Good things come to those who wait… Yes, it's true.
On The Merits Of Author Dreams – An essay in which I talk about dreams, success, and keeping going.
Losing (And Finding) My Way – I changed how I wrote and lost my way. Now I'm back to where I started.
The Results Of My Reader Survey – Here are the results of my reader survey! (Video)
Neon Beast – I finished this knitting project I had been working on for almost three years! Meet Neon Beast!!
Happy 4th Anniversary In Publishing! – It's my fourth anniversary of being a publishing author! Here are all my positive and negative takeaways from this year and what to expect in Year Five and beyond…
Why I'm No Longer Using A Mailing List – I'm making the transition to using my blog with a notification system to reach my readers and here's why.
Let's Make Salmon Hot Pot! – Recipe – This is my favorite thing about winter! Enjoy this hot pot treat and fill up your belly with salmon soup and lots of veggies. You'll love it.
Japan Tea Shop Inspiration – Tea is an important part of Japan and my books! Let's look at some inspirational photos for Mei's tea shop from THE DAYDREAMER DETECTIVE OPENS A TEA SHOP.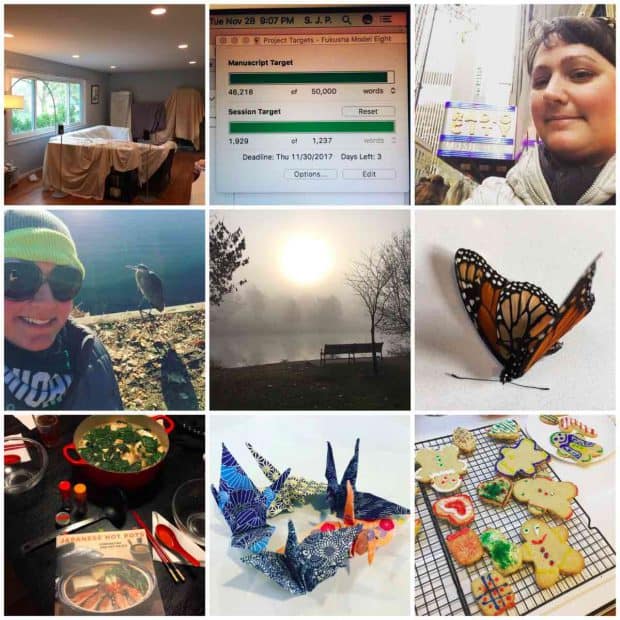 And That's It!
Come back on January 1st to hear about my goals and aspirations for 2018!