Well, I'm excited to say that I more than met my 2017 Audiobook Challenge goal! If you want to see what the Audiobook Challenge is all about, you can read up on Caffeinated Reviewer's final 2017 post of the year. I chose the Stenographer level of 10-15 audiobooks for the year and managed way more than that. Let's look at the list.
I thought I would be done with the audiobook I'm listening to right now before the New Year but it doesn't look like it's going to happen. But still, 23 audiobooks is a great showing for me and a heck of a lot more listening than I thought I would do. I'm pleased with my results!
What was my favorite audiobook of the year?
I think it's a tie between DEFY THE STARS which not only had great narration but also a fantastic storyline and ARTEMIS which I just wrote about in this week's Book Chat. ARTEMIS combined great storytelling with an awesome narrator as well, Rosario Dawson. I loved both of these to death! Coming in third place was definitely HANDMAID'S TALE narrated by Claire Danes. She was the perfect narrator for that story.
2018 Audiobook Challenge
For 2018, I'm going to up my game to the level of "My Precious (I had my earbuds surgically implanted) 30+" audiobooks. I'm currently listening to my audiobooks at 1.5x speed so I might try increasing that to 2x speed. We'll see if I'm comfortable with that!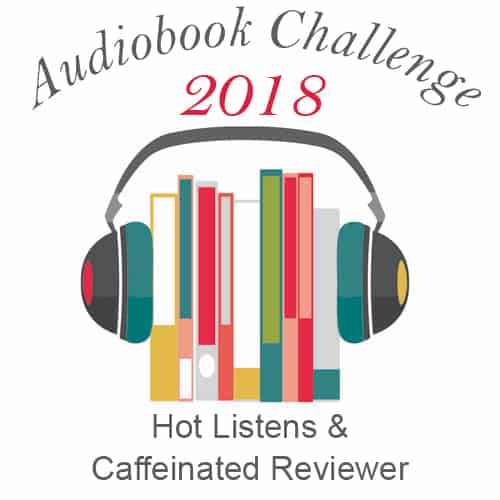 Want to participate in the 2018 Audiobook Challenge? Head on over to Caffeinated Reviewer and sign up!
Did you have a favorite audiobook this year? Let me know in the comments.