I finally broke my streak of no Kindle reading! Yay! Let's get right to the goods.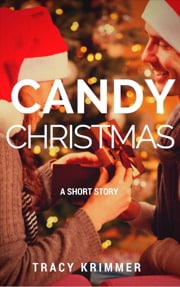 CANDY CHRISTMAS by Tracy Krimmer
I featured CANDY CHRISTMAS on the blog last week but I also wanted to include it in this Book Chat because I re-read it recently. I'm not a huge fan of holiday books but there's something great about short stories that can be read in one sitting on Christmas break. Candy has to hold the company holiday party at her apartment and she's got a crush on one of the young men she works with. I felt for her this entire story and it was nice to see a sweet ending. Another truly heart-warming story from Krimmer!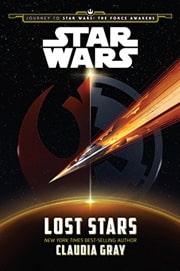 LOST STARS: JOURNEY TO STAR WARS: THE FORCE AWAKENS by Claudia Gray
I didn't know what to think of this book when I first started it. It's a YA Star Wars book about two friends, Ciena and Thane, who grow up in different class sections of their world, become Imperial officers, fall in love (the friends to lovers trope here is well done), and then one defects and fights for the Rebel Alliance. In the end, I really enjoyed this book, and Claudia Gray captured my attention so fiercely, I had trouble putting my Kindle down. And that's hasn't happened since I read THE FORGETTING in June. Almost six months since I read a fiction book for fun!
Things I liked about this book: seeing the events of STAR WARS, EMPIRE STRIKES BACK, and RETURN OF THE JEDI, plus more between those movies and THE FORCE AWAKENS from the viewpoint of other characters. Now I know why there's that crashed Star Destroyer on Jakku! I also loved the chemistry between Ciena and Thane, and though I was frustrated with Ciena's sense of duty, she was totally believable throughout. I'm definitely going to read more Star Wars books now. I have BLOODLINE and LEIA on my Kindle by the same author. I'm looking forward to them!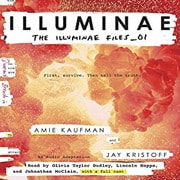 THE ILLUMINAE FILES by Jay Kristoff and Amie Kaufman
So I came across this book in the recommendations from DEFY THE STARS which I talked about in my last book chat. The blurb for DEFY THE STARS said, "For fans of the Illuminae Files" and I thought, "What's that?" I must say that the two books are nothing alike, and whoever wrote that blurb needs to be fired. I had a lot of trouble getting through this audiobook. First of all, some of the voices drove me nuts. The "Briefing Note" voice sounded like they were trying to ransom someone. Then all the constant dates and different narrators confused me. It took me a long time to figure out what was going on. Another thing I didn't like was that all the swearing was bleeped out. And there was a lot of swearing, which I don't mind, unless it's constantly censored and then it's just jarring.
By the 70% mark, I was trying to get into the heads of the authors and editors and wondering why they wrote the story the way they did, which is a sign I wasn't enjoying it to its full potential. I can't help but think this story would've been so much better written in third person and for adults, not censored. By writing this story in a format of constant briefings, epistolary style, it lost a lot of the emotional connections I crave. My other biggest complaint was that it turned into a zombie book in space, and I'm really done with zombies. So, even though I listened to it to the end, and it was a good story, I won't be continuing with the series.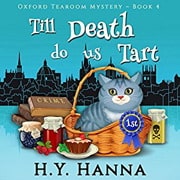 TILL DEATH DO US TART by HY Hanna
This was another enjoyable mystery in the Oxford Tea Room Mysteries series! I have no complaints here. I didn't figure out the killer ahead of time, and I was totally sucked in to the story all the way to the end. This is my favorite cozy mystery series! I need to check out HY Hanna's other series for sure.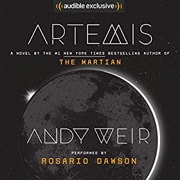 I pre-ordered this audiobook and I was not disappointed by Andy Weir's sophomore work one bit. I loved the moon city of Artemis. It was perfectly described to the point that I could see everything in my head. I loved Jazz Bishara to pieces. She was a much better fleshed out character than Mark Watney and I identified with her right away. This story had everything I loved: science fiction, a mystery, and a heist. I love a good heist! To top it all off, Rosario Dawson was the perfect narrator. Her delivery was so great and she nailed all the sarcastic bits. She should really do more audiobooks. She has the perfect voice for them. All in all, this is up in my favorites of the year.
STRANGE DOGS by James SA Corey
While waiting for the next book in the Expanse series to come out, I bought this novella and listened to it. It was short but I'm glad I listened to it because it takes place on the world Laconia that plays a part in PERSEPOLIS RISING, the newest book (which I'm listening to now). This story shows just how strange the life is on the other planets of the ring system, strange enough to bring back animals and people from the dead. Creepy but also really fascinating.
What have you been reading or listening to lately? Tell me in the comments!