It's the holiday season! What can be better than picking up a cute and fun holiday story to read by the fire? I love this season, not only for the quiet reading time on the couch, but also the sweet holiday stories.
In an ongoing feature here on the blog, today, I'm featuring CANDY CHRISTMAS by Tracy Krimmer.
I asked Tracy, "Why did you write CANDY CHRISTMAS?"
She replied…
I love holiday romances. During the busy season it can be hard to find time to read, so I wanted to write a romance that could easily be read in one sitting. Candy Christmas also features a socially awkward character, one I've always wanted to write.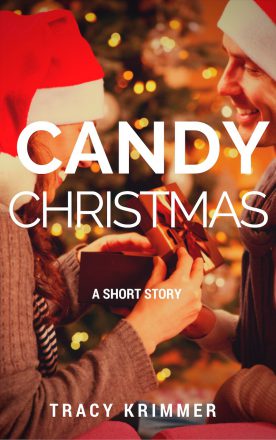 Introverted Candy didn't ask to host the company holiday party, but that's exactly what she's doing. Will she go from sweet to sour when her best friend not only intrudes on her apartment, but meddles in her love life?
Check out CANDY CHRISTMAS on…
Amazon
---
Find Tracy Krimmer Online
Want to learn more about Tracy Krimmer? You can find her online here…
http://www.tracykrimmer.com
http://www.facebook.com/KrimmerAuthor
http://www.instagram.com/tracykrimmer
https://www.bookbub.com/authors/tracy-krimmer
http://www.twitter.com/tkrimms
https://www.facebook.com/groups/readtracykrimmer/
---
Do you love socially awkward characters?
I love socially awkward characters, and I really identified with Candy in this story. Tell me what you think of socially awkward characters in the comments.