I'm starting something new on the blog for 2018 (and obviously I'm getting a head start on it now). I have this box of books of mine that need homes, and I've decided to give them away every month until they're gone. These books are in no way perfect. Some of them have damaged or old covers. Some of them even have typos or older versions of the book's text! But they are all readable and certainly enjoyable, if I do say so myself. I could sell them, and I thought about doing that. But I decided I would rather give them away in exchange for a little extra blog and social media traffic.
The December 2017 Paperback Giveaway is…
This month's giveaway is the first two books of the Nogiku Series! REMOVED and RELEASED in their old covers. This month's giveaway is US ONLY. Please don't complain about the giveaway being US only. I do plan on doing a few international giveaways in 2018, but I would go broke shipping all of these internationally. Please read the terms and conditions on the rafflecopter.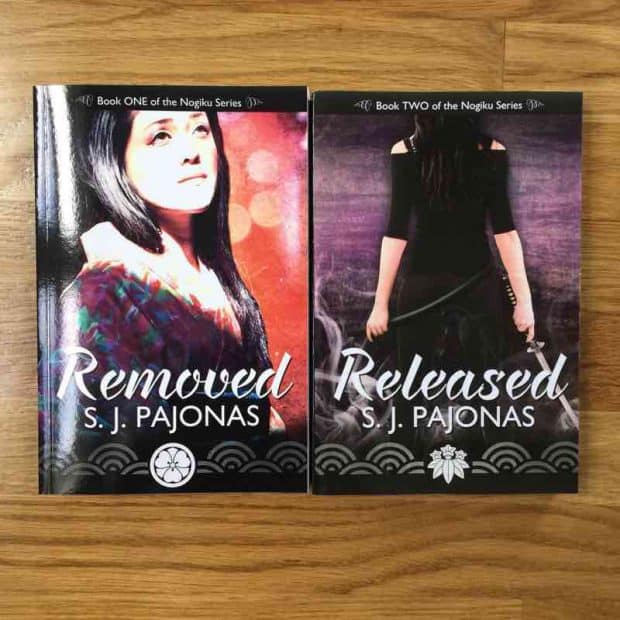 For those who want to gain the extra entry by commenting on this blog post, please tell me…
What's your favorite sci-fi novel?
I'm always looking for more books to read! I'd love to hear what sci-fi books you've loved.