Well, NaNoWriMo is over, and if you haven't heard already, I WON!! Which technically means I wrote 50,000 words in November. Usually, the goal of NaNoWriMo is to write a WHOLE 50,000 word novel in November, and that's something I've never done. I write longer books, as most of you know, and 50,000 words will usually get me to the mid-point of a book. Or somewhere around there. :) So, for me, the goal is always to write 50,000 words of A NOVEL in November.
And I did do this and won on November 29th.
My writing was pretty consistent throughout the month. I often hit my daily word goal or a little more, which was good because several days were super busy and I couldn't always write. Still, I stayed the course and kept going.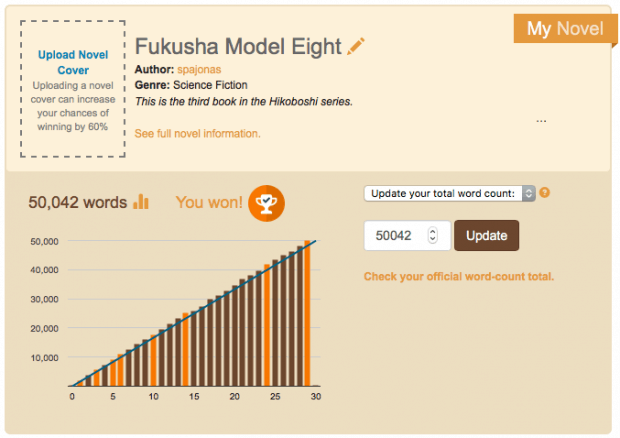 I made sure that I started writing every day before 2PM. I'm an afternoon and evening person, the opposite of most authors I know who write in the morning. I do all my business work in the mornings because I hate mornings. I often feel BLAH and BOO when I have to get out of bed. Getting me to write then? Impossible. I generally get in my exercise and admin work in the morning then write in the afternoon and evening. It works for me. If I can write from 11AM to 12PM? Even better. But that doesn't always happen. Life tends to get in the way.
I thoroughly enjoyed writing my NaNoWriMo novel, FUKUSHA MODEL EIGHT, the third book of the Hikoboshi Series. I had an idea of what I wanted to do with this book and how to start it, and THAT WAS IT. Seriously. I had very little in the way of plans for Yumi and what she would do in this book. It was fun to see the plot build day by day, watch the action go from my head to the page, and get a better idea of the kind of obstacles Yumi is against in this book.
Let me say that again, IT WAS FUN. FUN. Remember fun? Yeah, me neither. I haven't had a lot of fun with writing this year despite declaring it was the Year I Have Fun. Something happened last year and earlier this year to me. I let all the obligations of the writing business really get to me. It sapped the fun out of writing almost entirely.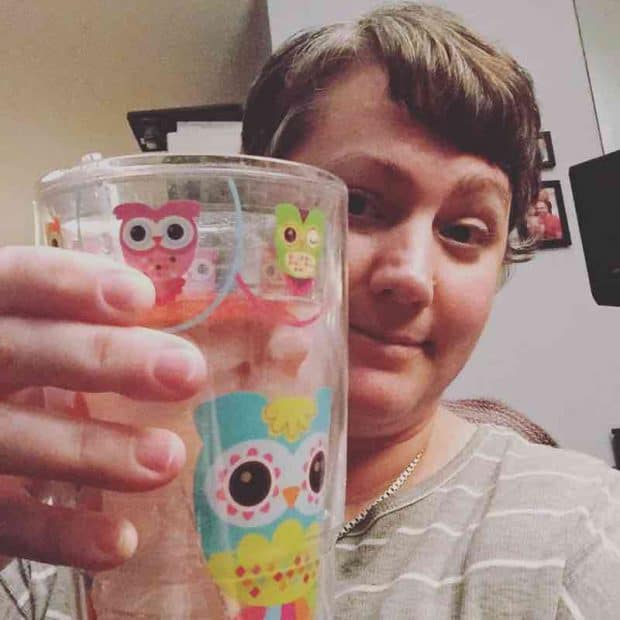 But I'm determined to get all of that back now by getting rid of the stuff that I hate and concentrating on the stuff I love. Things I hate? Plotting, mailing lists, hearing from other authors that they WROTE ONE BOOK AND NOW THEY MAKE MILLIONS! No, just no. Things I love? Writing, blogging, reading, and Facebook. And ignoring those flash-in-the-pan successful authors.
Making the switch to all the things I love really helped during this NaNoWriMo. I was able to just write and feel things out. I was able to enjoy myself. I was dead tired by the end of November, but it was a good-tired, you know? Anyway, I'm calling it a success.
So, what's next now that I finished NaNoWriMo? Well, I have another 45k to write on this book, I think. I need to go back and smooth some plot points out and focus on the second half of the book. And I'll be doing that little by little in December while I work on THE DAYDREAMER DETECTIVE RETURNS A FAVOR. So, stay tuned! I'll be talking about it again as December and January go on.