It's another Teaser Tuesday for CHAOS IN KADOMA WARD! This book is now available, but the teasers are not over yet. :)
If we thought Yumi didn't get embarrassed, Rin sure does when he introduces Yumi into his carefully crafted world. Did he really think it was going to be that easy to open his life and insert someone new? It never is. And this moment at K&G Noodles when Rin realizes he didn't plan in advance to have some story for why Yumi is around is so awkward for him, it's almost comical.
Never fear, though, because both Rin and Yumi soldier on and make something of their new life together. What else can they do?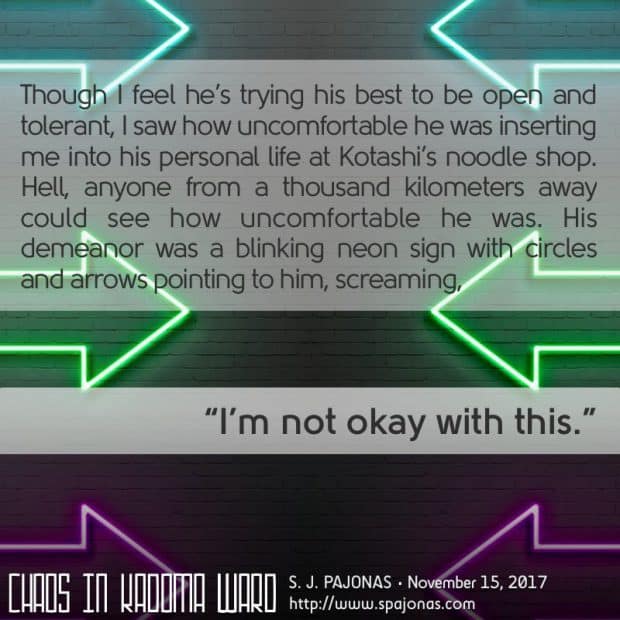 Want to purchase CHAOS IN KADOMA WARD?
View the cover, blurb, read an excerpt, and purchase CHAOS IN KADOMA WARD via my website…
Check out CHAOS IN KADOMA WARD now!
This novel is available on Amazon.com and in Kindle Unlimited.