It's time for another Teaser Tuesday for CHAOS IN KADOMA WARD!
One of the things we know about Yumi Minamoto from CRASH LAND ON KURAI is that she's a hard woman. She hasn't been in love in a long time and she often says that she's "dead inside." So, getting embarrassed really doesn't happen to her. Until she meets Rin. She used to pride herself on being prepared for any situation she could be put in. Now, she's wondering about her own sanity when Rin's attention leads to blushes and tongue tripping.
This quote is pulled from a special scene that I just adore. We get to see Rin's playful side and meet a new technology that I pulled from one of my favorite classic science fiction series. Everything old is new again in this world! Especially love.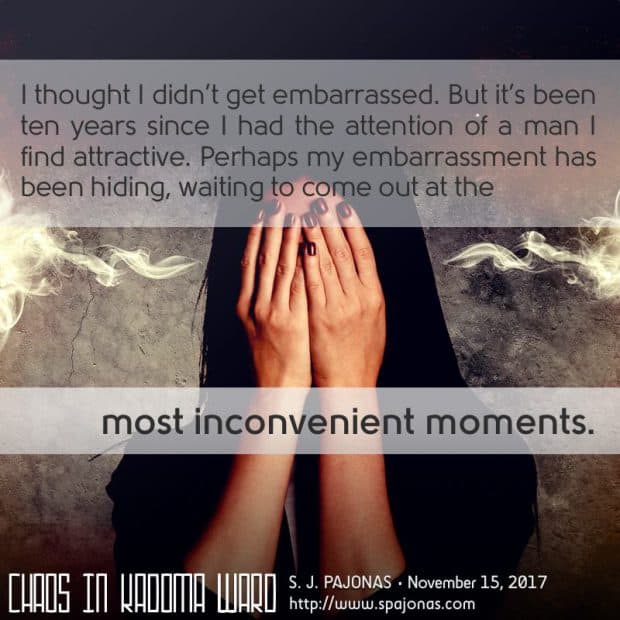 Want to pre-order CHAOS IN KADOMA WARD?
View the cover, blurb, read an excerpt, and purchase CHAOS IN KADOMA WARD via my website…
Check out CHAOS IN KADOMA WARD now!
This novel will be available on November 15, 2017 on Amazon.com and in Kindle Unlimited.