What a week! I feel like it was one thing after another and I'm so glad it's done.
I think Monday was my only non-crazy day this week, and it's also the one day I took no pictures. I believe I spent most of the day working on the paperback updates for the whole Miso Cozy series. My eyes were practically bleeding by the time I was done. I updated all the interior files with ones from Vellum and then updated the covers as well. I was sick of my computer by the end of the day.
Tuesday was Halloween, of course. Halloween is a half day for our school district and my whole morning was involved with being at the school and watching the Halloween parade and sing along, then getting the kids fed and ready for trick-or-treating in the evening. I stayed home this year to cook and give out candy. But I got to see lots of fun costumes and I danced around the kitchen to the entire Paul Simon's GRACELAND album (don't judge). This was also the night that our dishwasher died. Sigh. OF COURSE.
Wednesday was November 1st and the beginning of NaNoWriMo! I'm writing the third book of the Hikoboshi Series, titled FUKUSHA MODEL EIGHT. It was also the day that I stupidly scheduled a crap-ton of stuff to happen. I had a chiropractor and acupuncture appointment and then took my kids to their annual doctor checkup where they both got shots. THEN I took them to their tennis lessons. It was hectic and I was in the car a lot, which I do not like. We celebrated the end of the day with fish tacos and quesadillas. I called Sears Home Repair to come fix my dishwasher and they said they'd be here the next day.
Thursday, I spent the morning hanging out with my cousin, Kate. We got bagels and ate them in the park because the weather was SO NICE. Then we walked around the park and talked. It was so nice to see her and hang out. We're definitely going to do it again sometime soon. I'll go to her because she moved last year and I haven't seen her new house yet.
Sears was supposed to come between 12 and 4pm. OF COURSE, they came 5 minutes after I left to get my kid from school. They called my cell phone and I missed the call but didn't leave a message. I ran home with the kid in tow, trying to call the automated system, but it didn't recognize my phone number. It took me FOUR CALLS to get through to a representative. The rep apologized and I asked her to send the guy right back. He couldn't be far away! She said she'd call dispatch and they would call me. GUESS WHAT? They never did.
And this is the story of how I'm never buying an appliance from Sears ever again and how PC Richard & Sons got my business. I then went online, bought a new dishwasher from PC Richard, paid for it to be delivered and installed. Boom. Just like that. I am lucky to have an account with emergency money in it for these occasions and none of that money is going to Sears again. Now I know why they're sucking so badly lately.
Moving on, Friday started off awesome with a fox sighting! It crossed the road right in front of my house and then went into my backyard. Me and the youngest were entranced! I got it on video so it'll be featured in November's 1 Second Per Day video. I then went to Panera to hang out with my buddy Amy and to Whole Foods to pick up a few things. Got the kids from school and wrote in the afternoon.
Saturday was busy. We had piano/guitar lessons in the morning for one kid and the other had a Girl Scouts hike planned. Then I went for a walk and wrote in the afternoon and evening. We let the girls stay up late and watch Supergirl so they would sleep in the next day because we went back to Standard Time overnight. I must admit that it was nice to finally sleep in! Most years we just got up early because the kids did, but they're finally at the age where this whole thing starts to work.
Today was a dreary, rainy day. I took the day off from walking. We stayed home in the morning, the oldest had an all-day playdate, and the youngest stayed home to hang with Daddy while I wrote in the bedroom. Our new dishwasher showed up and they installed it without a hitch! We're going to use it tonight. :)
What else happened this week?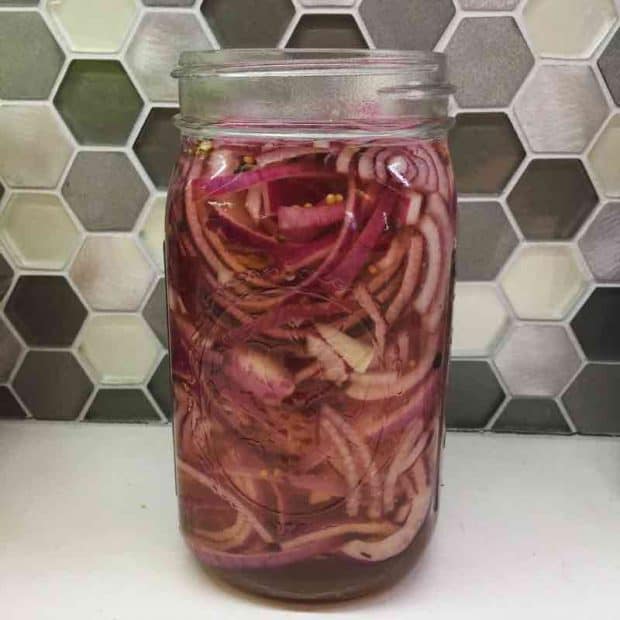 I made pretty pickled red onions last weekend. I love them, though they're a little too salty. Next time I make them I will use less salt than called for.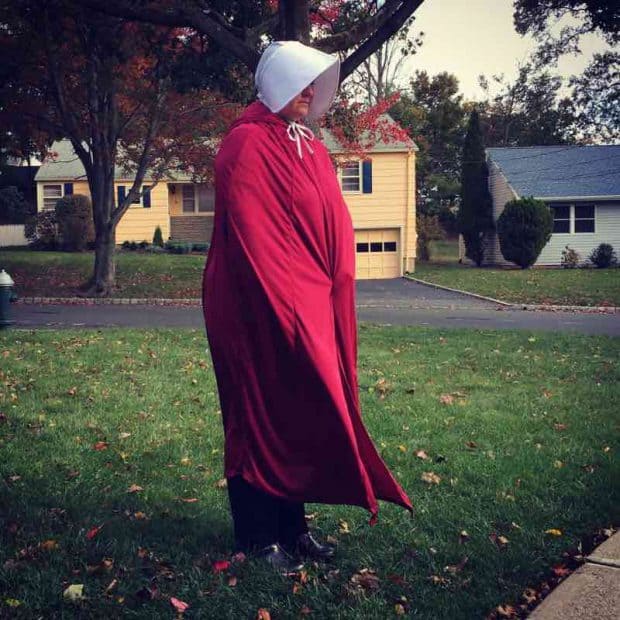 Praise be! I was a Handmaid for Halloween. I arrived at the school for the Halloween parade, and someone walked up to me and said, "Under his eye." Lol. Then as I was walking up the driveway for the sing along, someone said, "I love your costume! That show is so great." And I said, "Blessed be the fruit." She shuddered and said, "That's too real." Indeed, it is.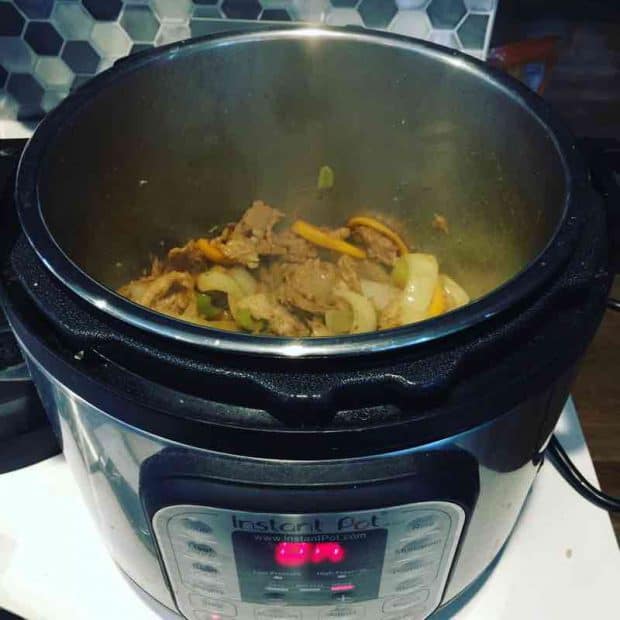 I made Japanese curry on Halloween night. It was the perfect meal to sit and wait for trick-or-treaters to return.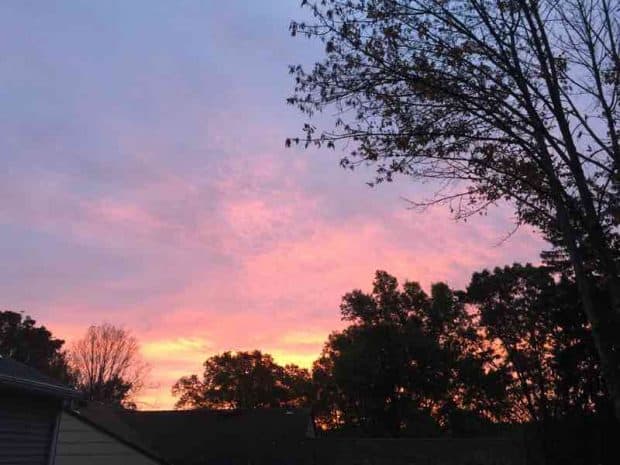 A gorgeous sunrise on November 1st.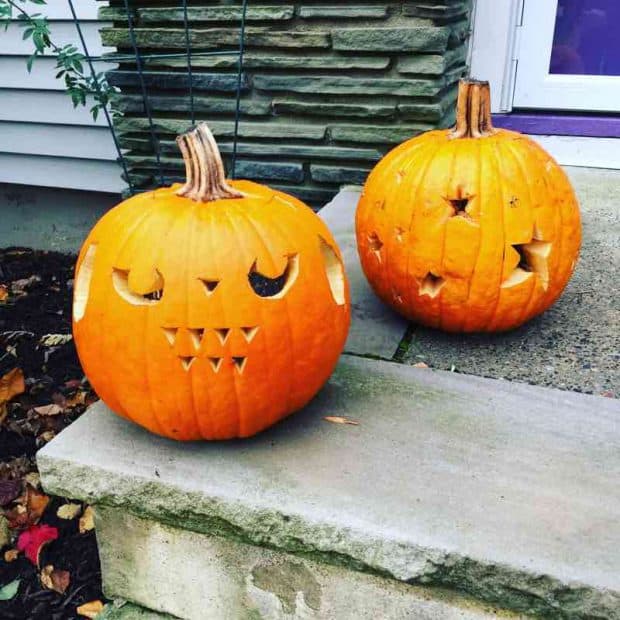 Our Halloween pumpkins. An owl and stars.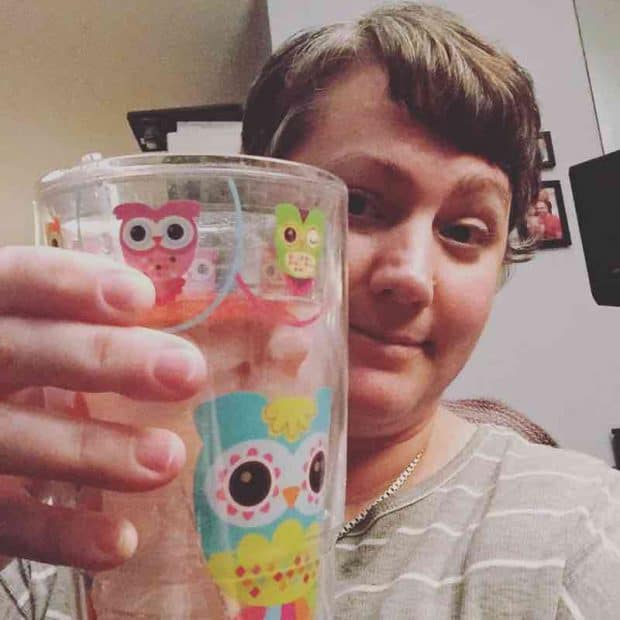 Sometimes you need a drink to get through the Sears Home Service craziness.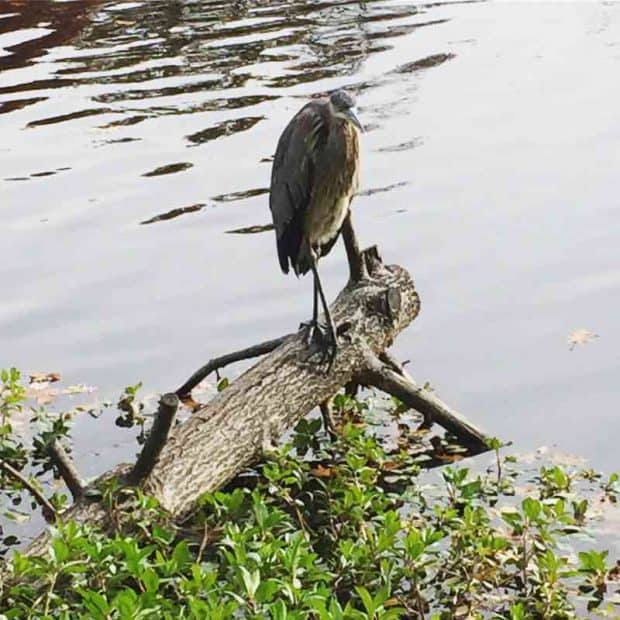 Big blue heron spotted in the park!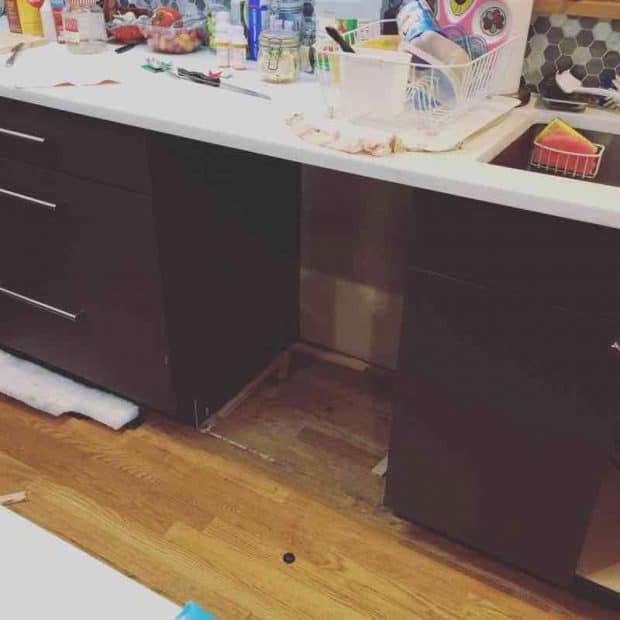 And the removal of the old dishwasher. I'll show you the new one next week.
Coming up this week on the blog: A CHAOS IN KADOMA WARD teaser and a NaNoWriMo update!