I have two pieces of news for you today! First up, I decided to put RELEASED, the second book of the Nogiku Series, on sale for 99¢ for the whole month of November. If you've been thinking about trying out the rest of this series but you were waiting for a sale, here you go! Just a note that I do not plan to put any other books in this series on sale for the foreseeable future. This is my backlist and sales from my backlist help fund future new books for you all to read. But my prices are always below $5 anyway, so it's a bargain!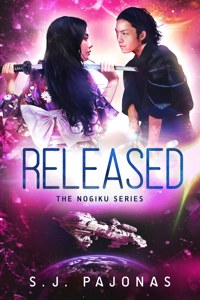 Read the blurb, an excerpt, and purchase RELEASED today!
I also have a very cool sale I'm participating in with other authors who write Asian speculative fiction. If you love my books, you may love theirs as well. Definitely go check out the sale!

Check out the Asian Spec-fic Sale!
And that's all the news I have for this week. Writing continues on my NaNoWriMo project and I'll be sure to update you on it next week.