You've been waiting for it patiently! Today, I announce the second book in the Hikoboshi Series, CHAOS IN KADOMA WARD. Once again, I am very grateful for the talented Najla Qamber of Najla Qamber Designs for this stellar cover cover art, which I love love love. And I'm also grateful for my huge cast of critique partners, friends, and family that helped bring it to you.
This was such a fun and complicated book to write. The first time I wrote it, it had a very different ending. I got a little lost along the way and had to take a step back to really think it over. This is not such a big deal for most authors. We usually have to write a draft or two before things in a story settle in. But I remember the moment when I knew exactly what I had to do. Thank goodness for showers! Lol. That's where I get all of my critical thinking done.
Okay, onto the goodies! Check out the cover and blurb below, and pre-order this book on Amazon! This book will be available in Kindle Unlimited on its publish date, November 15, 2017. For those that want this series on another vendor, never fear. I fully expect to get this series to other vendors in 2018.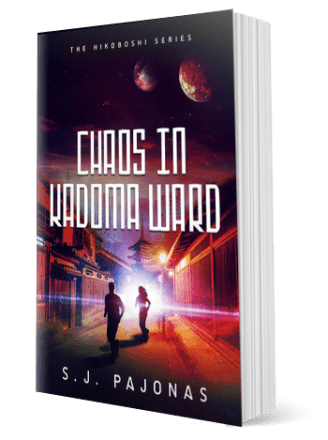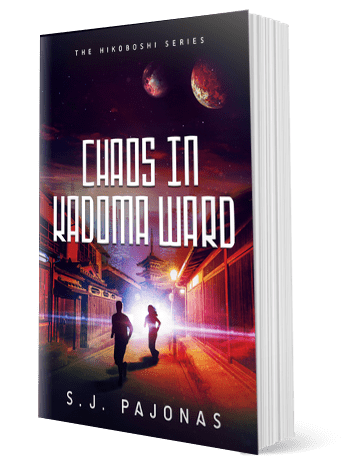 Contract by proxy — Yumi is owned by a corporation. Forced into a new life on the planet Hikari, she has two objectives: find a job and get along with Rin, the man holding her life in his hands. But with her occupation missing from this planet and her enemies looking for her, she must intrude on the kindness of reluctant strangers to stay out of harm's way. Rin's ex-wife wants Yumi gone, and a judge threatens to deport her if he catches her loitering about town with no job. Her desire to bolt grows stronger daily.

But Rin won't let her go. He's fascinated with the stories she brings from home, stories that promise to save him from the madness they all live in, a meritocracy with low birth rates and malfunctioning androids. As they build a tenuous friendship, and something more, Yumi has to face her fears, her inadequacies, and her lack of control. A headstrong journalist, she's pushing her luck on Hikari every day as the society turns bored, restless, and finally rebellious. War is coming, and Yumi and Rin are right in the middle of it.

CHAOS IN KADOMA WARD is the second book in the Hikoboshi Series, an action adventure, space opera series that explores the worlds settled by the Japanese who fled Earth a century ago. Culture, history, technology, and swords clash in a fast-paced future society on the brink of war.
I hope you enjoy CHAOS IN KADOMA WARD as much as I did writing it! Tune in tomorrow and the following five Tuesdays as I present teasers for this new book.