IT IS DONE!! I have finished my final edit of Hikoboshi 2!! I'm so glad to be done with this book and I'm also very glad that I did this final edit in the month before I write the next book in the series. During the edit, I got lots of great ideas of what to do for the next and through the rest of the series, so that was an added bonus. I plan to get the pre-order, blurb, and cover up for this book in the next week, and I'm aiming to publish it on November 16th. Stay tuned!
It's apparent that when I'm working hard on edits, I can't do much of anything else, including updating this blog. Lol. But I have this week off from writing/editing so I plan to put a Book Chat up and talk about my redesign of the Miso Cozy Mysteries covers. I talked a little about them in the newsletter I just sent out. Did you get my newsletter? Hope you did!
We had a busy week with lots going on here while my husband was out of town in the UK. I made sure to do something fun with the kids each night for dinner including hand-pulled noodles that they helped me with, a night of fish tacos, and watching Supergirl while having pizza.
For work, I just plowed through every day, marking each chapter off on my calendar, editing, and listening to each before moving on to the next one. It's tedious work, but since I can see the progress as I go, it feels like I'm actually accomplishing something! I love the feeling of finishing it too. Love it.
I can't remember what I did each day this week, so let's move onto the photos!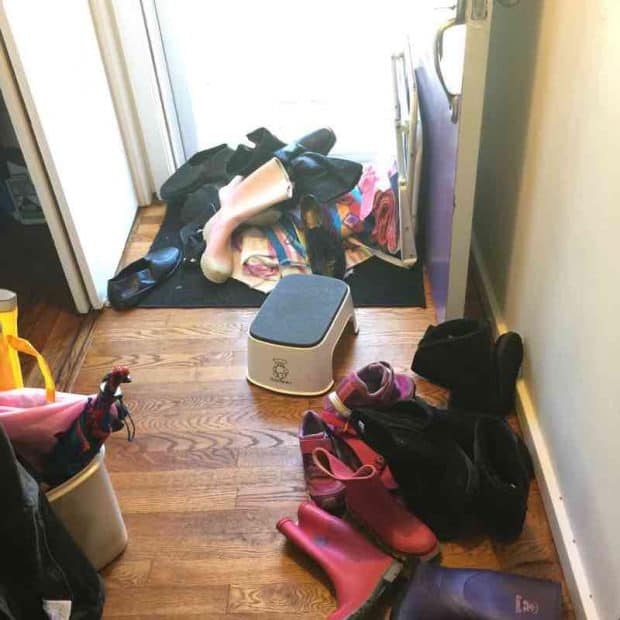 I had finally had it with the state of my front hall closet. I took some time out of edits to get in there, clean it out, and reorganize it. My pantry is next this week!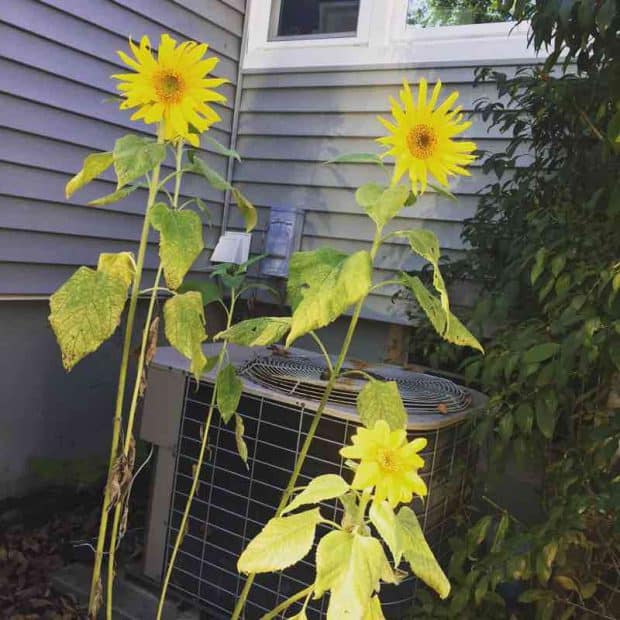 It's been so nice here that our sunflowers bloomed again.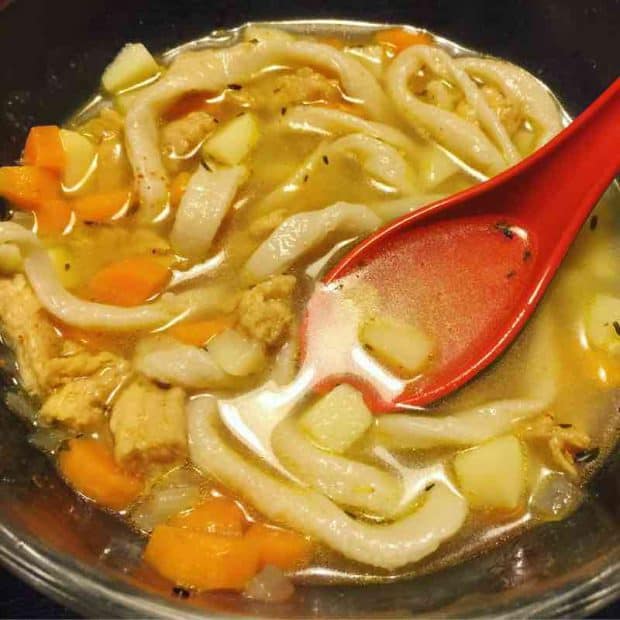 I made mock-chicken noodle soup with hand-pulled noodles. It was tasty! And both girls ate it!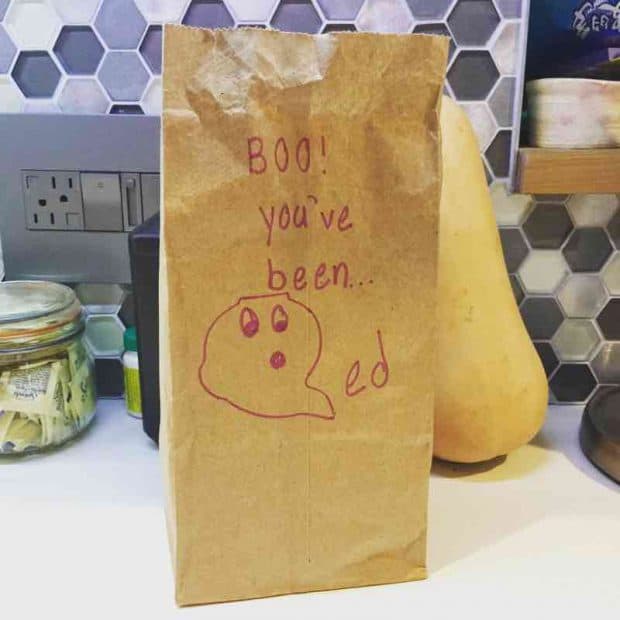 We had our first ghosting! Someone left this bag of candy on our front doorstep, rang the bell, and took off. :)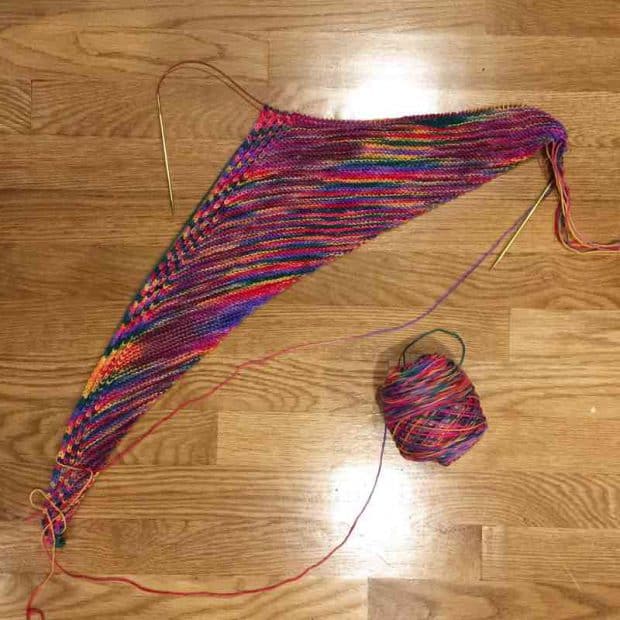 My knitting is coming along. The yarn was pooling like crazy so I had to rip back and start using the tail end of the ball, alternating it with the main line. I think it's good finally.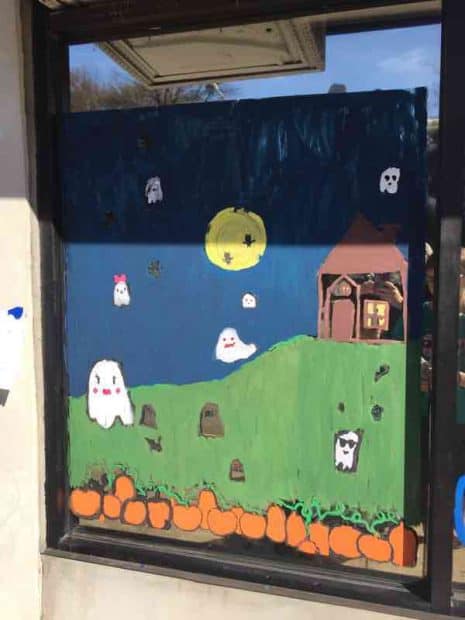 My kid participated with other middle schoolers to paint a local business's front window for Halloween. They did a great job!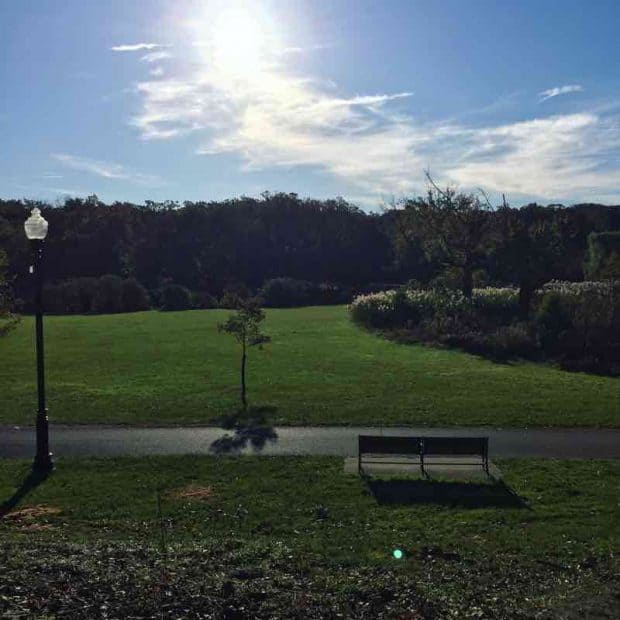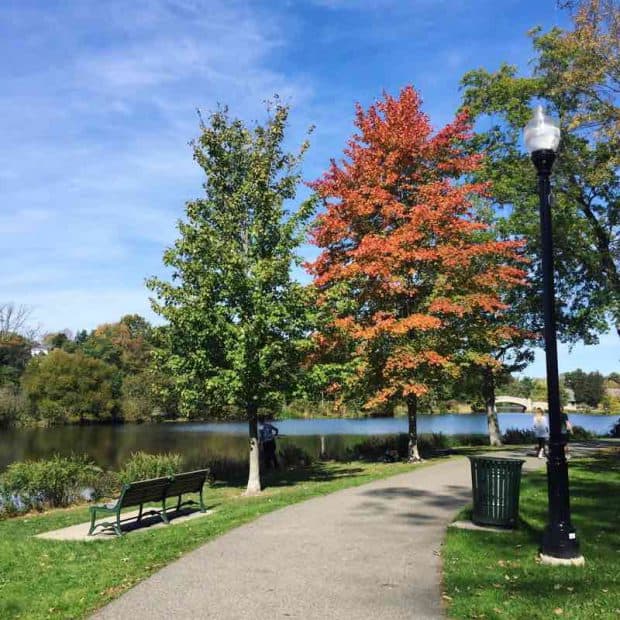 My park has been extra pretty with all the beautiful weather and leaves changing colors.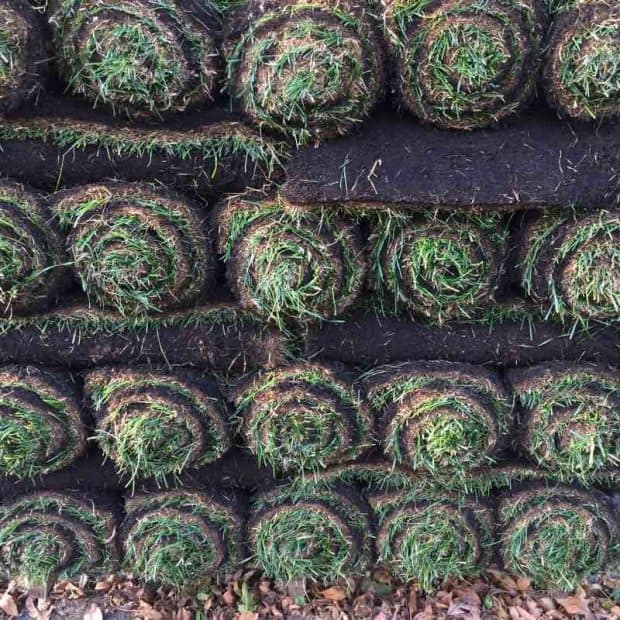 A house up the block was having its front lawn re-sodded so I took a photo of the grass jelly rolls.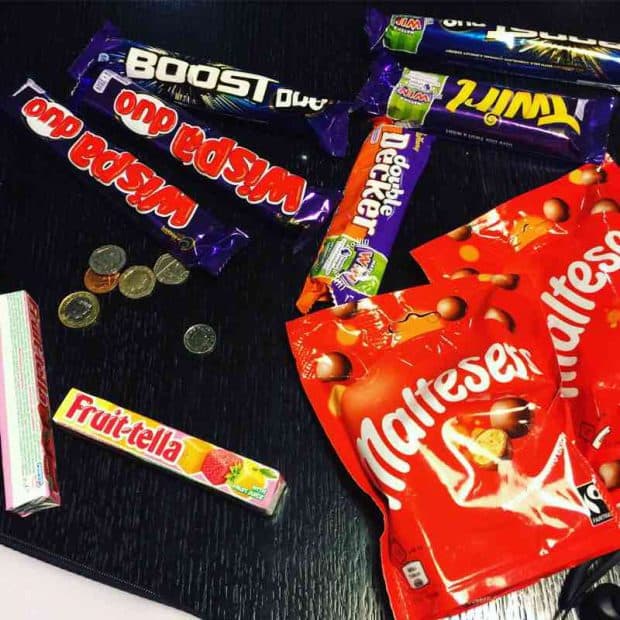 My husband returned from the UK with lots of candy. Yum!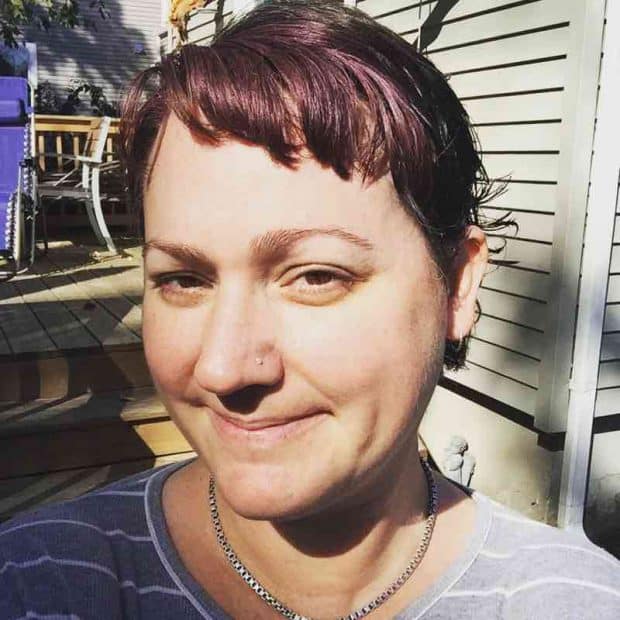 And finally I'm trying out these colored hair waxes and they're lots of fun for a pop of color just for a day.
I hope you all have an awesome week!