Well, I didn't expect it to be such a long time between Book Chats. I haven't updated since June! I think this is because I haven't been reading much fiction. After THE FORGETTING, it was hard for me to get back into fiction, plus I had to re-read CRASH LAND ON KURAI and my critique partner's new novel. Instead, I read a lot of non-fiction and listened to fiction.
HOW TO WRITE A NOVEL USING THE SNOWFLAKE METHOD by Randy Ingermanson
I gotta admit that this was weird, and I wasn't really looking for a story about Goldilocks, and bears, and wolves when I opened this one. I really prefer it if non-fiction is, well, non-fiction. I was looking for the tips only, so I skimmed most of this to get what I needed. Will I actually use Snowflake Method? Doubtful. But I was curious enough to buy it and check it out.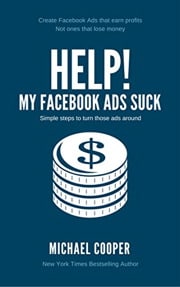 HELP! MY FACEBOOK ADS SUCK by Michael Cooper
This was probably the most helpful book I've ever read on Facebook Ads for authors. I put many of the details in this book to use for CRASH LAND ON KURAI and I feel like I had good success with them. I highly recommend this book for other authors.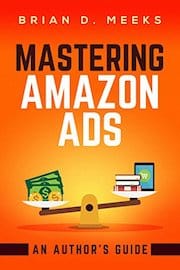 MASTERING AMAZON ADS: AN AUTHOR'S GUIDE by Brian Meeks
This is another good buy for authors looking to master Amazon ads. I use a lot of the information in this book daily. Brian teaches you all the basics and then gets into the nitty gritty. Another high recommendation for other authors.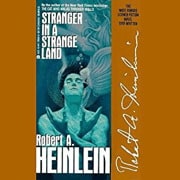 STRANGER IN A STRANGE LAND by Robert A. Heinlein
This was my first time ever experiencing this book. And though I loved Jubal Harshaw, the whole book felt long-winded and a bit annoying at times. Maybe it was one of the first books about religion and sex, but that's been done a million times now so it's hard for me to experience it for the first time. I did like a lot of concepts in the book and felt it was worth the time put in to listen to a classic. Otherwise, I saw the ending coming and was disappointed with how humanity treated Valentine Michael Smith in his final hours, even if it was realistic.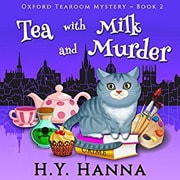 TEA WITH MILK AND MURDER by H. Y. Hanna
I wanted something fun and upbeat after finishing STRANGER IN A STRANGE LAND so I decided to go back to H. Y. Hanna and listen to the second book in her series. I enjoyed this one and breezed right through it. I knew who the murderer was way before the end but that didn't stop me from liking the story and wanting to read on.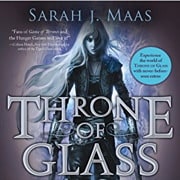 THRONE OF GLASS by Sarah J. Maas
I'm actually not a big fantasy reader, but everyone loves Sarah J. Maas so I figured there had to be something good about her books. And indeed, this one captured my attention and held it all the way to the end. The plot may have meandered a little here and there, but it didn't matter because Celaena Sardothien kept me entertained the whole time. I'm really curious as to how the rest of the series will pan out, so I used one of my Audible credits on the next book!
And that's it! More to come in next month's Book Chat! :)