It's the last Teaser Thursday for CRASH LAND ON KURAI!!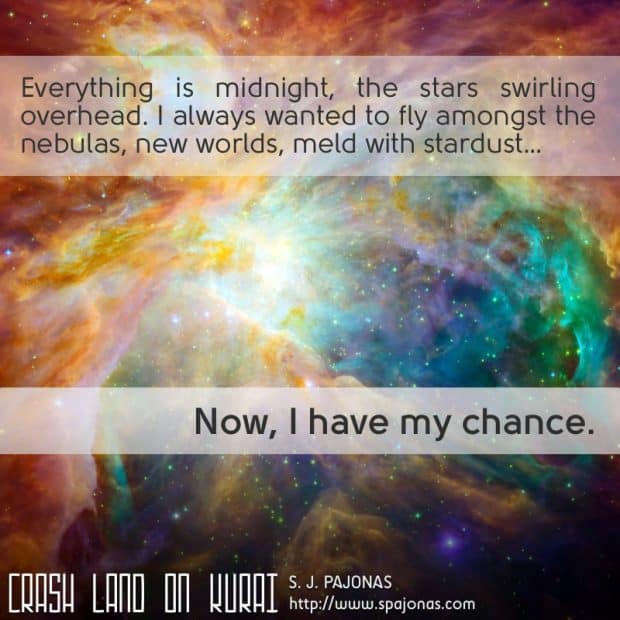 Every time I write a book, I choose a persistent visual or descriptive theme to span the book or series. For SUMMER HAIKUS, it was water. For THE DAYDREAMER DETECTIVE, it's farm or landscape descriptions. For the Hikoboshi Series, it's going to be nebulas and stars. Yumi sees them in her dreams or near death, and they tend to follow her throughout the series as something that signals rightness or a correct path. Her love of the stars is both a blessing and a curse, as you see after you finish this book. :)
Thanks for checking out all the CRASH LAND ON KURAI teasers!
Want to order CRASH LAND ON KURAI? You can pick it up for a dollar off the retail price now on Amazon.com! Kindle Unlimited subscribers are now able to borrow the book.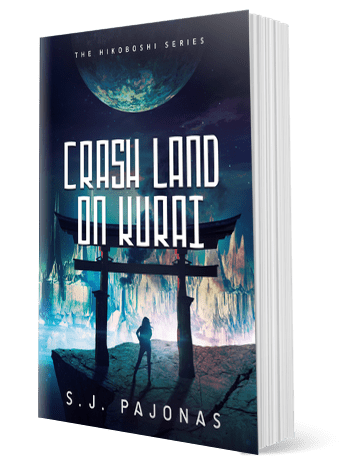 Available on Amazon and Kindle Unlimited on July 18th!
(You'll be able to choose your bookstore on the following page, if you have not chosen a default Books2Read store already.)
Thanks for stopping by and I hope you enjoy the book!