It's Teaser Tuesday again!! Today, you get to meet Rin, the hero of this series…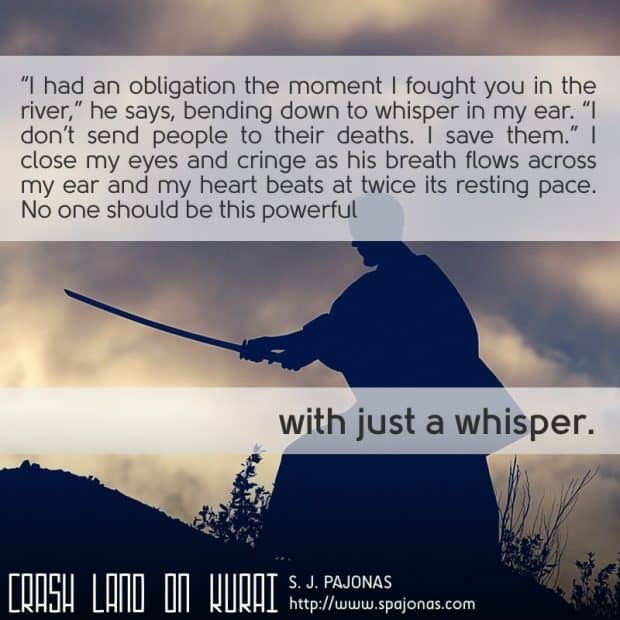 It was always my intention to make this series about bridging worlds and bringing two very different people together. Yumi's parents, Kentaro and Namika, are like this. Kentaro is from Earth and Namika is from Orihime. I thought it would be fun to repeat the same connection in their daughter.
In this case, I decided to start Rin and Yumi off on shaky ground since he almost kills her more than once in this book before they come to a truce. He's from a police agency and he's one of the first people to track her down on Kurai. By the time this quote comes in the story, they've already been to hell and back and they still have a long way to go to be friends. Or more…
Want to pre-order CRASH LAND ON KURAI? You can pick it up for a dollar off the retail price now on Amazon.com! Kindle Unlimited subscribers will be able to borrow the book on July 18th.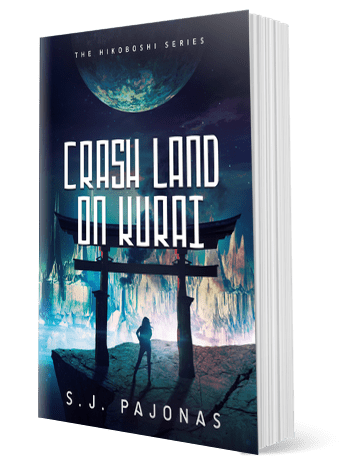 Available on Amazon and Kindle Unlimited on July 18th!
(You'll be able to choose your bookstore on the following page, if you have not chosen a default Books2Read store already.)
Thanks for stopping by and I'll see you again on Thursday!