First, Happy 4th of July to those readers in the States! We're taking it easy today, so I decided to schedule this post ahead of time. Two weeks from today, CRASH LAND ON KURAI will be available on Amazon and Kindle Unlimited! So, I plan to have a teaser posted, Tuesdays and Thursdays, for the next three weeks. Let's go!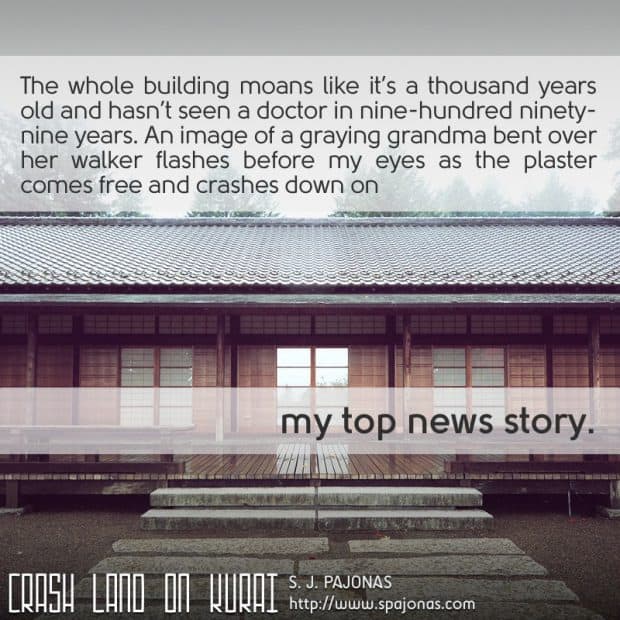 Yumi Minamoto, the main character of this series, is a journalist, and it's always been her goal to both (1) seek out the truth, and (2) be the best at her job. She has an older brother who's set to inherit the family business, so that's off her shoulders. And she also has a twin brother who's super smart and gets a lot of accolades. She's always felt like she has to compete not only with other journalists, but with everyone in her influential family.
She's also been quite a screw up with a testy temper. She has a lot to prove.
So when she goes on the Hikoboshi mission to document the trip, she's feeling both on-edge, excited, and ready to rumble. When she happens upon this mysterious building after crash landing on the moon, Kurai, and its occupants, she's blown away by what she finds there. The excitement doesn't last long as the building crumbles over her top news story. Lol.
Want to pre-order CRASH LAND ON KURAI? You can pick it up for a dollar off the retail price now on Amazon.com! Kindle Unlimited subscribers will be able to borrow the book on July 18th.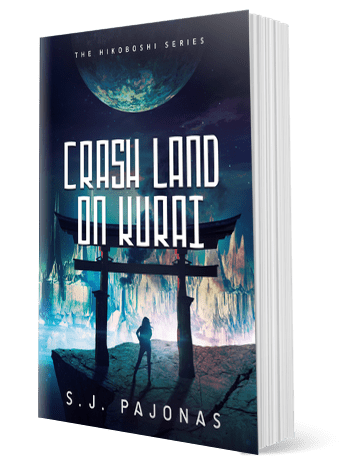 Available on Amazon and Kindle Unlimited on July 18th!
(You'll be able to choose your bookstore on the following page, if you have not chosen a default Books2Read store already.)
Thanks for stopping by and I'll see you again on Thursday!