This post is for all of my romance readers! I know there are some of you out there. :) My critique partner has a new book out tomorrow, ALL THAT GLITTERS by Tracy Krimmer. I enjoyed this book about Dory, a has-been country music star, coming home and making amends with her family and friends. If you love romance, you should pick this one up today!
• • • •
This is my stop during the book blitz for All That Glitters by Tracy Krimmer. This book blitz is organized by Lola's Blog Tours. The book blitz runs from 19 till 25 June. See the tour schedule here: http://www.lolasblogtours.net/all-that-glitters-by-tracy-krimmer/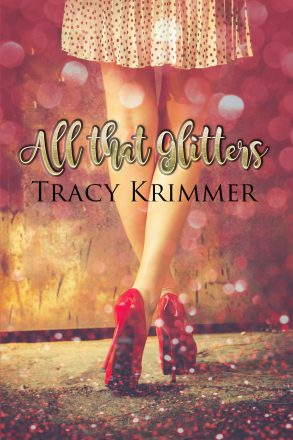 ALL THAT GLITTERS (All That, #1)
By Tracy Krimmer
Genre: Contemporary Romance / Women's Fiction
Age category: Adult
Release Date: June 20, 2017
Country-music star, Dory Walker, never wanted to come back to the small town of Sycamore Bay. But after her fairy-tale life is flipped upside down, and her marriage becomes a casualty, she has no choice.

Harris Malone is a man with few commitments. He keeps a low profile most days while he cares for his young daughter and helps run his dad's hardware store.

But when he and Dory run into each other at the local gas station, all either can think about is the searing kiss they shared many years ago.

Can a woman who only wants to rekindle her career and a man who enjoys a no-strings attached lifestyle find everlasting love?
You can find ALL THAT GLITTERS on Goodreads: https://www.goodreads.com/book/show/34109955.All_That_Glitters__Songs_of_the_Heart__1_
You can buy ALL THAT GLITTERS here: http://books2read.com/u/4jK9LX
Read an Excerpt
ALL THAT GLITTERS by Tracy Krimmer
Excerpt #2
Harris

"That night in your bedroom, I think about it all the time."

I let go of the bat, and he did, too, our hands clasping together. Every muscle in my body tensed, and I ignored the birds chirping and kids yelling from the playground. At that moment, we were all that existed on Earth. The wind picked up, but it wasn't enough to cool me down. From my head to the very tip of my toenails, I sweated in anticipation of the next moments.

"I do, too." I thought about it more often than I should have. Some of my best memories with Dylan were always masked by that one kiss. My most shameful moment was at my wedding when Dylan and I shared our first kiss as husband and wife, and Harris entered my mind momentarily.

"I'm sorry about what happened after. I really am."

I forgave him years ago. We were young, and I was hell bent on leaving Sycamore Bay. It worked out for the better because he would have only held me back. I never wanted to resent him, and surely I would have. But he had Jody, anyway.

"It's okay, Harris. It really is."

The gap started closing between us, the only air allowed our breath on one another. He smelled of strawberry, and I was sure he tasted just as sweet.

"No. It's not. That kiss, that kiss brought me to my knees." He squeezed my hand with his right and pulled me closer with his left. Our bodies touched, and our hearts raced against each other. "I have a feeling this one will, too."

I sucked in a breath as we connected, my body exploding with energy, every piece of me filled with warmth, weakness, and joy all at one time. When he slipped his tongue in, I allowed my arms to wrap around his waist, rubbing between his shoulder blades and down his back until my hands rested above his backside. I wanted to push down farther, grab his butt, squeeze tight and pull him even harder against me so I could feel him. I didn't, though. I kept kissing him, and he kept kissing me, and every piece of the puzzle fit together for those moments.

We could have been in a movie, everything spinning around us, and we stood still, our lips the only things moving. I wanted to lie down on the field, crawl on top of him, explore every inch of his body. Maybe later. I savored the moment we were in, relished in the fact I was kissing Harris Malone, and he was kissing me, and not in my bedroom. We were in the middle of a baseball field, in plain sight of anyone to see.

We pulled away from each other if only to take a breath. He took all of mine away.

"Wow." He closed his eyes for a moment and opened them back up.

"Wow." I repeated his sentiment.

"That was worth waiting eight years for."

"I'd wait for eight more if it meant you'd kiss me like that again."

My knees almost buckled beneath me when he gently placed his hands on either side of my face. He pulled me closer to him and put his lips to my ear and whispered, "It's a good thing you don't have to."
About the Author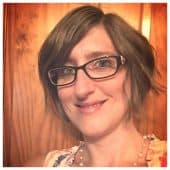 Tracy's love of writing began at nine years old. She wrote stories about aliens at school, machines that did homework for you, and penguins. Now she pens books and short stories about romance. She loves to read a great book, whether it be romance or science fiction, or any genre in between, or pop popcorn and catch up on her favorite TV shows or movies. She's been known to crush a candy or two as well. Her loves include fitness, reading, coffee, dogs, and naps (not in that order), and her dislikes are blue cheese, cold weather, and burpees.
You can find and contact Tracy here:
– Website: http://www.tracykrimmer.com/
– Twitter: https://www.twitter.com/tkrimms
– Facebook: https://www.facebook.com/KrimmerAuthor
– Goodreads: https://www.goodreads.com/author/show/7153703.Tracy_Krimmer
– Amazon: https://www.amazon.com/Tracy-Krimmer/e/B00J1S52SM/
– Bookbub: https://bookbub.com/authors/tracy-krimmer
– Instagram: https://www.instagram.com/tracykrimmer
– Newsletter: http://www.tracykrimmer.com/newsletter/
Giveaway
There is a tour wide giveaway for the book blitz of ALL THAT GLITTERS. One winner will win a $10 Amazon gift card!
For a chance to win, enter the rafflecopter below:
a Rafflecopter giveaway

Thanks to Lola's Blog Tours for putting this blitz together!