A late update today as I spent all day walking, going to my orientation for my summer CSA (Community Supported Agriculture) vegetable share, and then editing three chapters.
It was a busy week and I'm glad it's over, as I worried how we were going to fit everything in. Monday was Memorial Day and the weather was kind of crappy so we spent it at home. Still it was nice to have the day off. Tuesday was a normal work and school day. The kids went to school and I was able to get work done all day. I was up late working on editing and my newsletter.
Wednesday was my busy day. I sent out the newsletter, had my chiropractor appointment, got three chapters edited between regular work time and then tennis. Then my youngest had her Girl Scouts Bridging Ceremony from Daisies to Brownies in the evening after tennis. By the time the day was over, I was beat!
Thursday was a half day of school for no particular reason. So I got as much done in the morning as I could, picked the kids up at 12:30pm, had lunch, kids had piano lessons, and then in the evening, my oldest had her All-District 4th Grade Band Concert. It was so cool to see all the kids from all four elementary schools playing together. Then the high school jazz band played after, and they were awesome! I was brought back to my own high school music career. I was in marching band, concert band, jazz band, and musical pit band too. I basically really loved band and it saved me from having an awful high school experience. I'm encouraging my kids to get really involved in music too. I think they both have the aptitude for it, so I hope they enjoy it.
Friday, I went for a quick walk after dropping the kids off, showered, and went grocery shopping really early at 9:30am. Let me tell you, grocery shopping at 9:30am is the best. There was no one there, no lines. I usually go around 11 or 11:30am so I can get lunch too, but this was bliss. I might have to do it more often. After I ran home and put the groceries away, I met my friend, Amy, for some Panera time. We only have one more week of Panera and then she's away for the summer. I'll definitely miss her this summer!
Editing continues apace! I'm on a 3-chapter-per-day diet and so far sticking to it. I need to finish with this book by the 10th. Did you see that I revealed the title and blurb? They're over on Facebook! I'll post about it this week on the blog too, but if you're a book blogger and do cover reveals on your blog, I'd love for you to sign up here — http://www.lolasblogtours.net/cover-reveal-crash-land-on-kurai-by-sj-pajonas/
What else happened this week?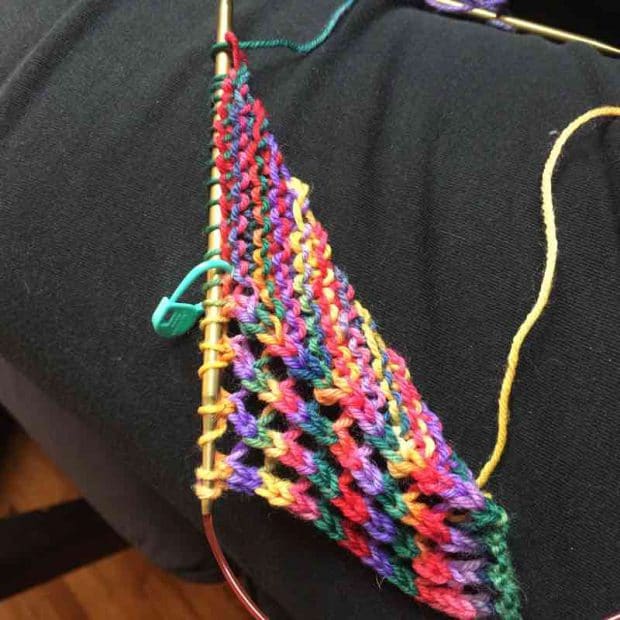 I started a new knitting project and haven't worked on it much. Editing has been taking up all my time.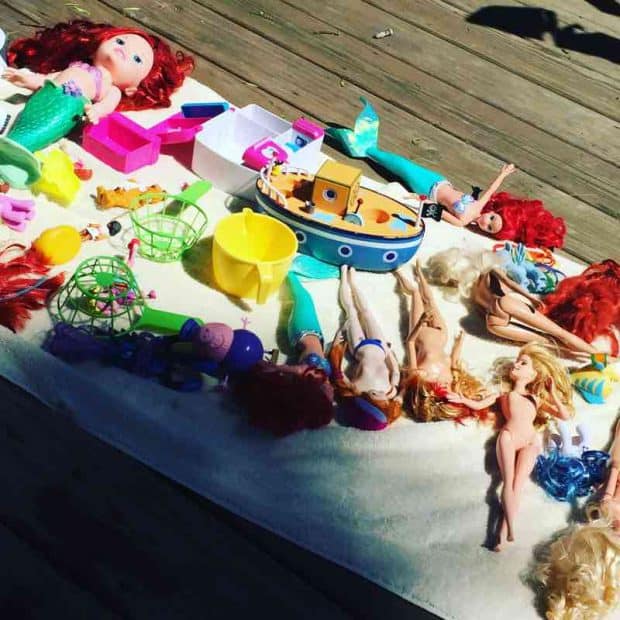 I cleaned up all the bath toys this week. I've been putting this off for ages, but they stink and many were too moldy to keep. These are all the keepers and they all got bleach baths and some time in the sun.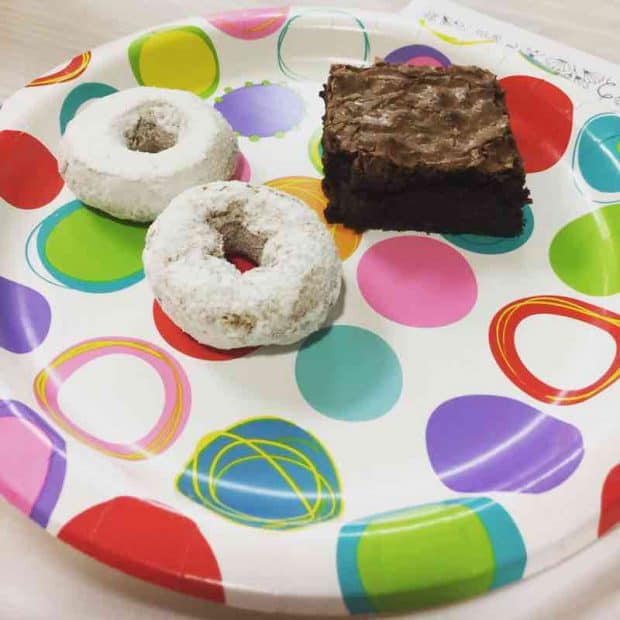 I never pass up dessert.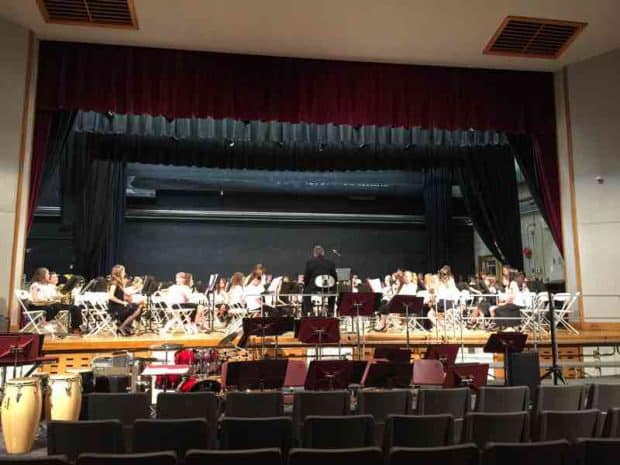 It was great seeing all these kids playing together for the all-district concert.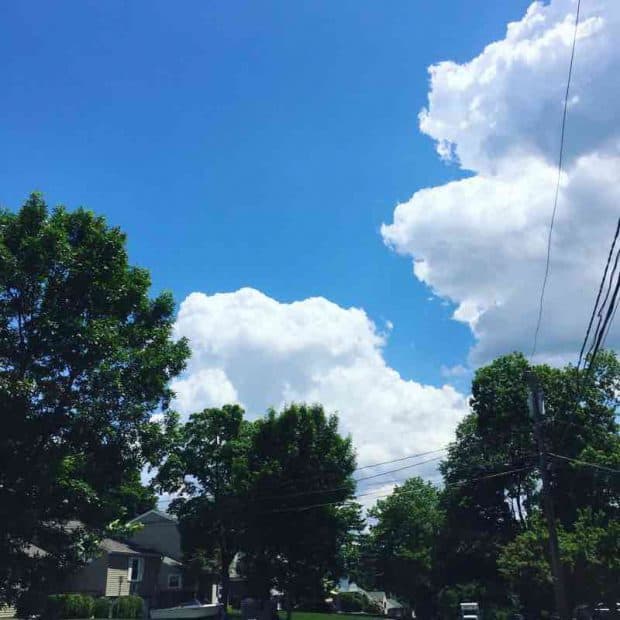 We had some beautiful skies this week with big fluffy clouds.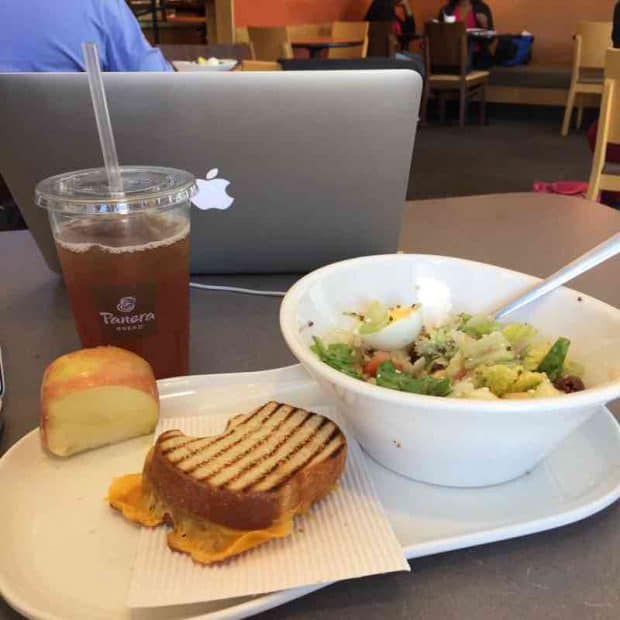 I love lunch at Panera, especially my Panera where I can order exactly what I want at the kiosk instead of at the counter. I got a Greek Salad with quinoa and a hard-boiled egg, then I cut up apple and put it in there. It was SO GOOD. It's my new favorite thing, with a side of grilled cheese. Mmmm.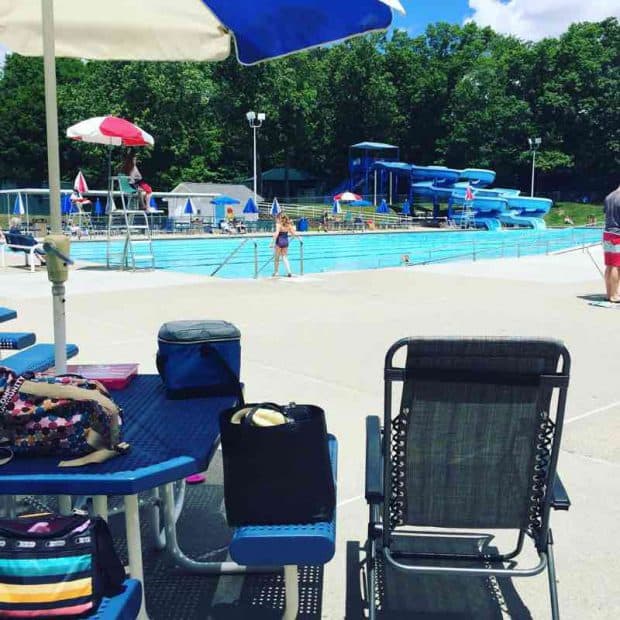 We had our first trip to the pool! Summer has officially begun! It was a cool but sunny day and the water was cold, but the kids had a great time and we got ice cream. I brought my computer and worked there while the kids were in the pool. That's what I plan to do all summer.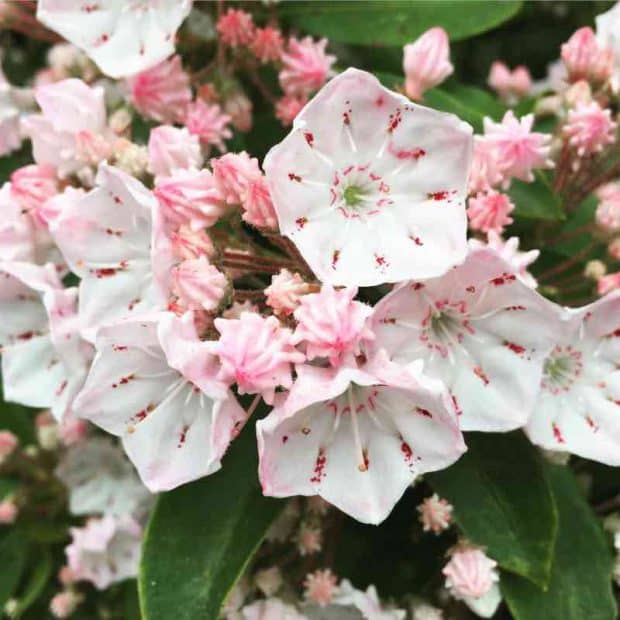 And finally, some beautiful Mountain Laurel that I saw on my walk this morning. :heart: Thanks to everyone on Facebook who helped me identify what it is.
Coming up this week on the blog: the title and blurb reveal for my upcoming sci-fi series and a Book Chat.