About a year ago, I purchased my second pair of Mizuno sneakers and decided that walking was going to be "my thing." I loved yoga but I fell out of the practice of it pretty easily. I go to the gym but it takes up a lot of time to be there more than once per week. Hula hooping is fun but not for longer than a twenty minute stretch. But walking? Walking I could do, especially if I included time spent on my treadmill desk. Combine it with podcasts and audiobooks? I could walk for hours with no difficulty at all.
My shoes have seen a lot of ground. They've been to South Carolina, through New York City, and then, the coup de grâce of all trips, Japan. They've been on my treadmill and outside, to the gym and grocery shopping. They've walked a ton of miles. How many? Let's go to Runkeeper!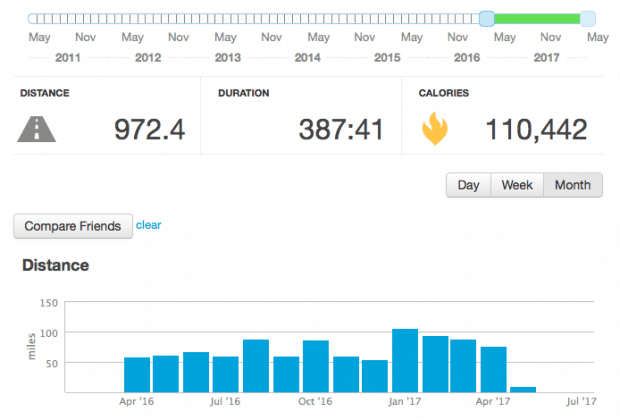 In the past year, I've walked almost 1000 miles (which is actually my goal for 2017) and I'm going to say that 90% of those miles were in my purple Mizunos. So it's just over 800 miles! Wow! And these shoes have seen all four seasons too. I walked when it was 95ºF. I walked when it was snowing. I crunched the fall leaves and dodged the geese poop. Lol.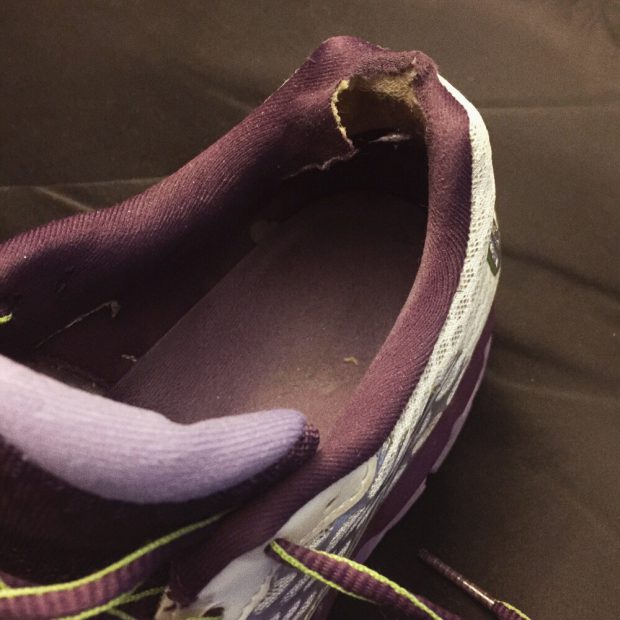 But like all things that get a lot of wear, these shoes are at their end. The inside of the heels are worn through and the soles are thinning out. I've noticed they don't have that bouncy step anymore, and my hips are sore after a walk instead of loose.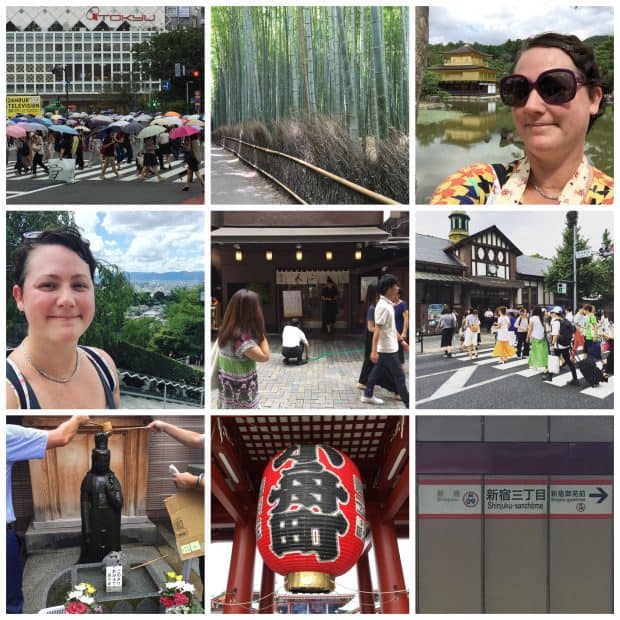 It's hard to let them go, though! I think about walking the streets of Tokyo, through Asakusa to the giant lantern at Sensō-ji. Or up the mountainside to Ginkaku-ji, through the back alleys of Kyoto, and on the floor near the door of my hotel room in Nishi-Shinjuku. I don't want to get rid of them. The sentimentality is strong with these shoes.
They've even been with me through several books now. Since I often walk at my treadmill desk and dictate at the same time, these shoes have seen a few cozy mysteries and the start of a new series for me. They've kept me healthy and sane so I can write and be present with my family and friends.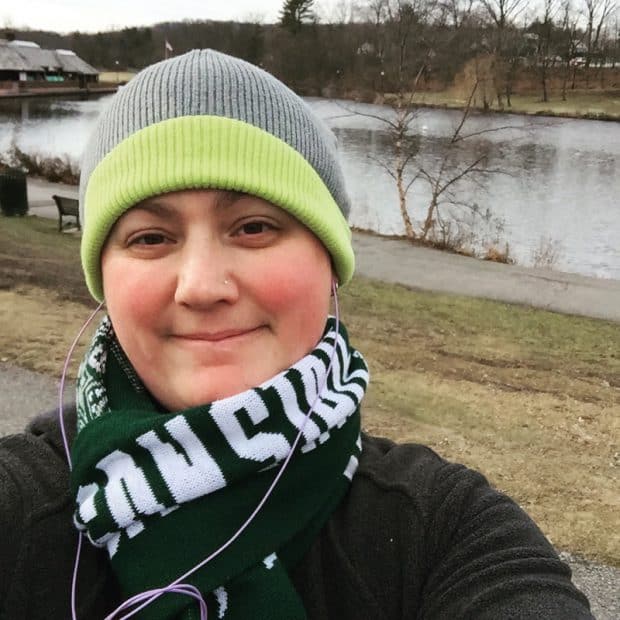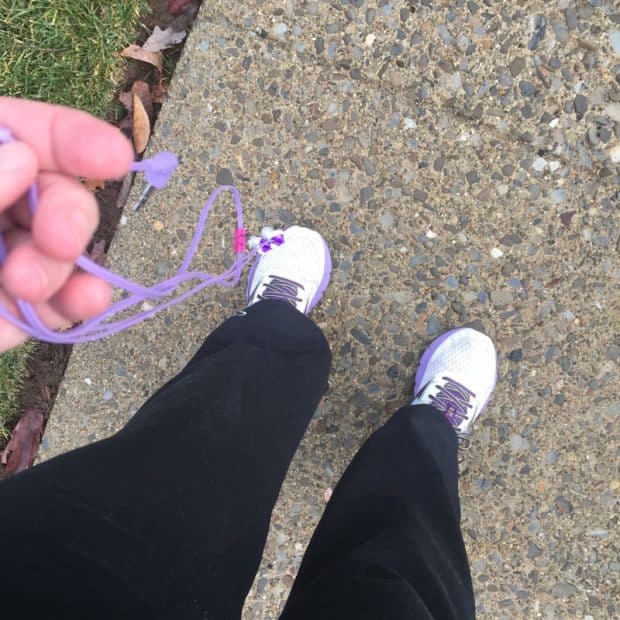 I know it's strange to write a whole blog post about a pair of shoes, but I felt these walking shoes deserved their time in the spotlight. Tomorrow, a new pair of Mizunos arrives (my third pair!) and they'll get their journey with lots of trips and miles ahead.
Purple Mizunos, thanks for all the great memories. You've been awesome.
Discussion Question: Where have you been in your shoes the last year? Do you have any walking goals for 2017?