We're cruising into March and into spring! This makes me super happy.
What Happened With February's Goals?
Finish the edits on THE DAYDREAMER DETECTIVE OPENS A TEA SHOP and publish. Done! It's out there. It's got reviews. It's… kinda selling.
Start two brand new books. I pushed this to March because reading through Hikoboshi 1, making changes to that, and getting THE DAYDREAMER DETECTIVE OPENS A TEA SHOP published was a lot of work.
Convert all my book links on my website. Done. I moved everything over to Books2Read, got affiliate accounts with the major vendors, and now use them for all my book linking.
Keep walking. I made excellent progress on my goal of Walking 1000 Miles in 2017! I need to walk an average of 2.8 miles per day to keep my goal. In January, I walked 105.2 miles for an average of 3.39 miles per day. In February, I walked 93.7 miles for an average of 3.346 miles per day. I should have walked 165 miles so far to stay on my goal. I've actually walked 198.9 miles!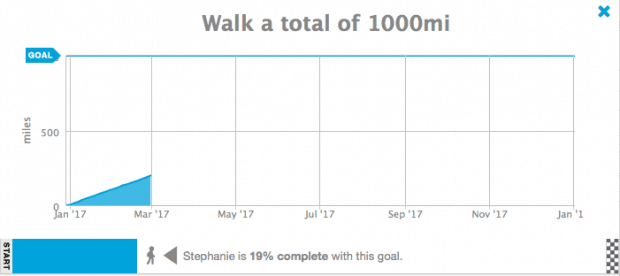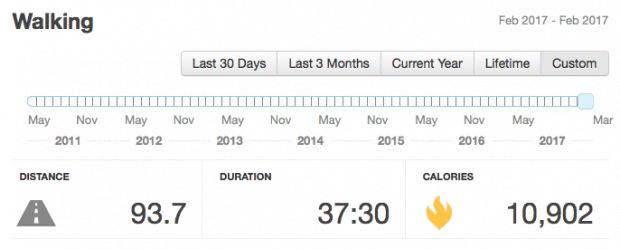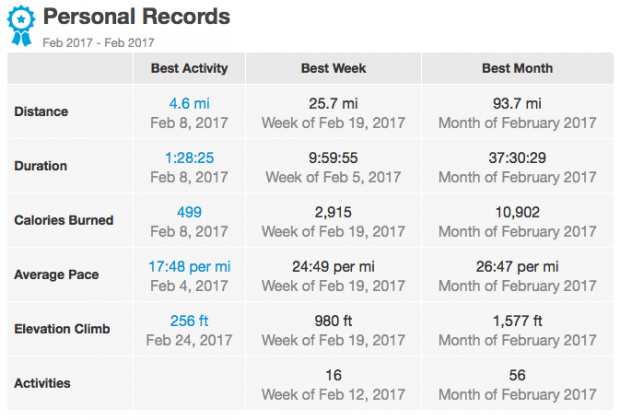 More reading and audiobooks. I did do some reading but I listened to more audiobooks.
More knitting. Haven't touched my knitting.
Business Goals For March
Start two brand new books. This is happening this month! I'm in the last 10k of editing Hikoboshi 1, and I expect that by Monday, I'll be writing again!
Promote THE DAYDREAMER DETECTIVE OPENS A TEA SHOP. I have teaser images for this book and Facebook and AMS ads to do for it.
Learn more about MailPoet. I've switched over some of my newsletter duties to MailPoet, a WordPress plugin. I need to learn more about what it can do, because I'd like to switch over at least half my list to it by summer.
Format all the Kami No Sekai stories with Vellum. I've formatted almost everything with Vellum so far. These short stories are the last to get the treatment.
Personal Goals For March
More walking. I'm loving my walking goals! It's a lot of fun and good for me. Gotta keep it up.
More audiobooks. I'm conserving my reading time for my work and for beta reading my critique partner's work. This month, I'd like to listen to at least 3 audiobooks.
Get through all the personal stuff this month. I've got Girl Scout camp and my baby turns 10 this month. It's a lot to do!