We started out a whole new year in January and because I set up goals for the entire year then, I skipped the monthly goals post. We're now back on track!
What Happened With January's Goals?
Finish writing the first new sci-fi book. DONE! The first book of the Hikoboshi series is complete! I finished it in the first week of January, and it's been on my mind ever since. I'm super excited about this Nogiku series spin-off!
Get my Nogiku Series box set up everywhere. Done, and I've even sold a few copies of them. They're available on all vendors.
Get moving on my audiobook challenge. This goal is moving along! I've listened to 3 audiobooks and I'm listening to my 4th now.
Walk 84 miles. In order to meet my goal of Walking 1000 Miles in 2017, I need to walk 84 miles per month. I crushed that goal this month with 105.2 miles walked. YES! I walked a lot, both at my treadmill desk and outside. It felt great, and I'm proud of my strong beginning. Plus, with a year-long goal, I can front-load my miles and that gives me the leeway in case I get sick or whatever.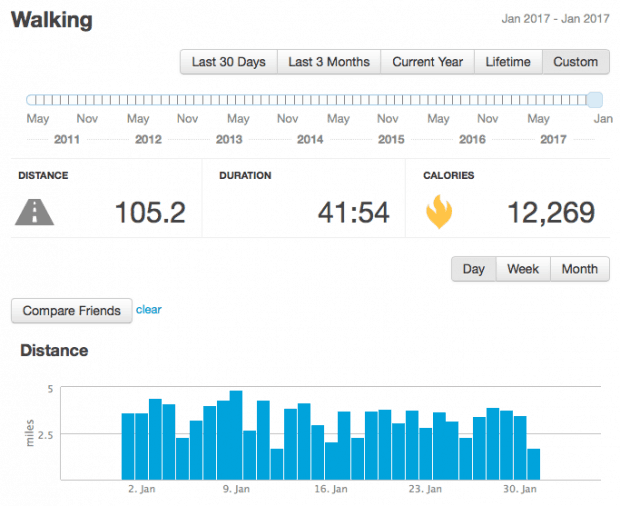 Business Goals For February
Finish the edits on THE DAYDREAMER DETECTIVE OPENS A TEA SHOP and publish. I'm currently on track to finish edits and get it off to ARC readers on February 10. I hope to publish on or around February 23rd.
Start two brand new books. I want to read over the first Hikoboshi sci-fi book and brainstorm what I want to happen in the second book. Then I want to start the next Daydreamer book as well! I want to try working on two books at once again, as that was good for my productivity. If I find I can't do two books at once, the second sci-fi book takes priority and I'll concentrate on that.
Convert all my book links on my website. I'm moving over to using all Books2Read links and I'm updating all my current links with affiliate codes.
Personal Goals For February
Keep walking. I'm doing good with keeping my head up in the cold winter months and walking is certainly helping. I need to press on with this!
More reading and audiobooks. This is going well and I'm enjoying both reading and listening to audiobooks. Yay!
More knitting. I haven't touched my knitting since Thanksgiving. :( There are just not enough hours in the day.
And that's it for my goals! LET'S DO THIS!