Continuing posts on my trip to Japan in August… Because I weathered a typhoon on my third day in Tokyo, I wasn't sure what to do in the days after. I had originally planned to go to Kawagoe out in Saitama prefecture on this day, but train service to the area was still spotty and the area was pretty flooded. So I had to decide on something else to do. I thought I would travel someplace farther south for the day. What I should have done was go to Kamakura. I know that now, but then I just wanted a quick day trip, so I chose Yokohama.
But I got on the train to Yokohama, got off there, and couldn't find anything. Unlike Tokyo where you get off the train and everything is RIGHT THERE, I had no idea what to do or where to go in Yokohama. I spent an hour wandering around trying to find signs to do something fun. Maybe it was the heat, but I was so disoriented and tired, I said, SCREW IT, and I got on the train back to Tokyo.
But not before running into a cute mascot of some sort!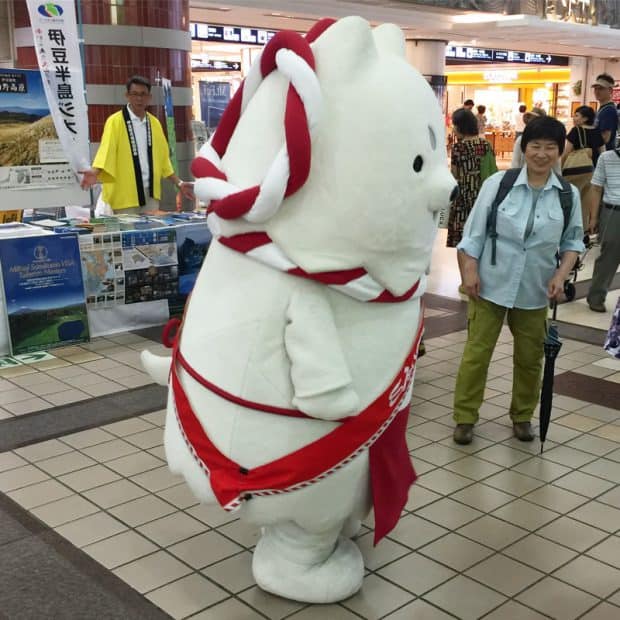 I got back into Tokyo Station and left the station to walk around and find some food. I eventually ended up at a Dean & Deluca of all places for lunch. I had quiche for lunch and then a pastry as I sat and watched some rain fall and tried to gather up strength for the rest of my day.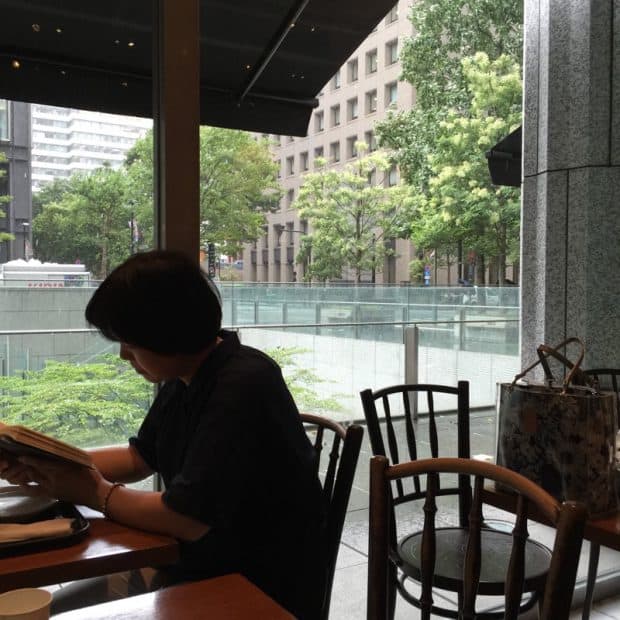 I decided that I would do some shopping the rest of the day, head back to the hotel, and then out to dinner. So my first stop was Harajuku. This is always a super fun part of town. It's very busy with lots of shops and tons of young hip kids in funky clothing.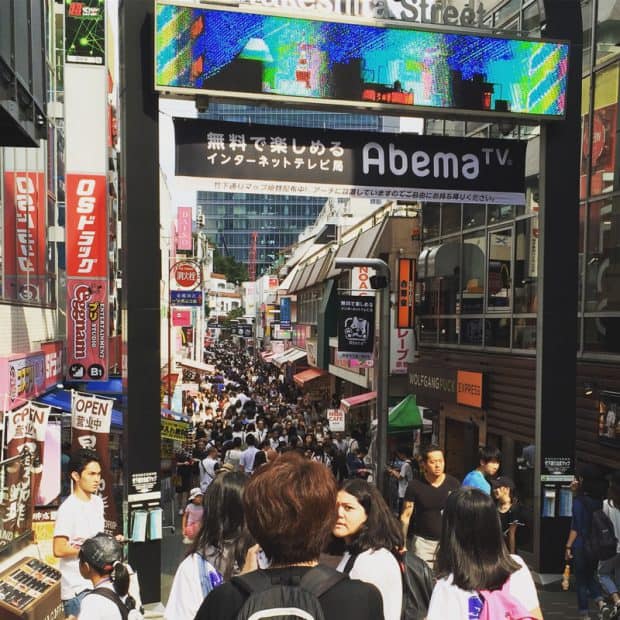 This is the most busy street in all of Harajuku and yes I went down it. I bought super cute animal socks for both of my kids and then went to Daiso, which is a 100 yen store. It's like a dollar store in the US but SO MUCH BETTER. Tons of great stuff in Daiso. I went nuts.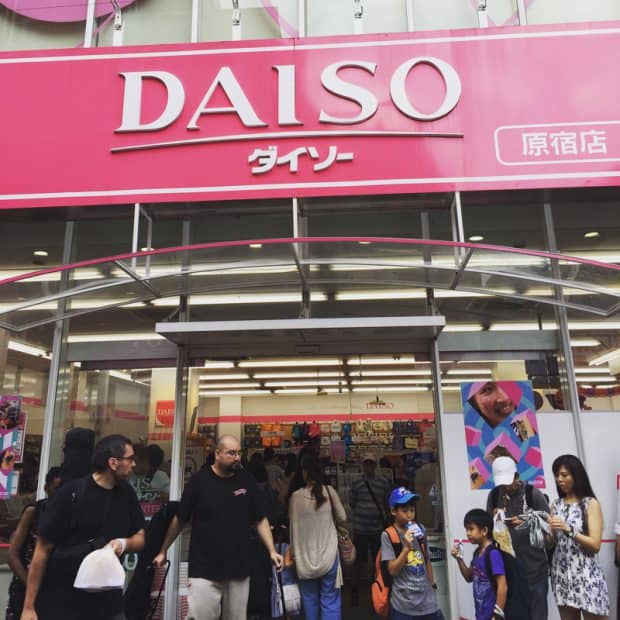 It was fun shopping for me and my kids here and I didn't even spend a lot of money. If you go to Japan and want to buy lots of gifts on little money, this is the place to go. From here, I got on the Yamanote Line and went back up to Shinjuku and back to the hotel.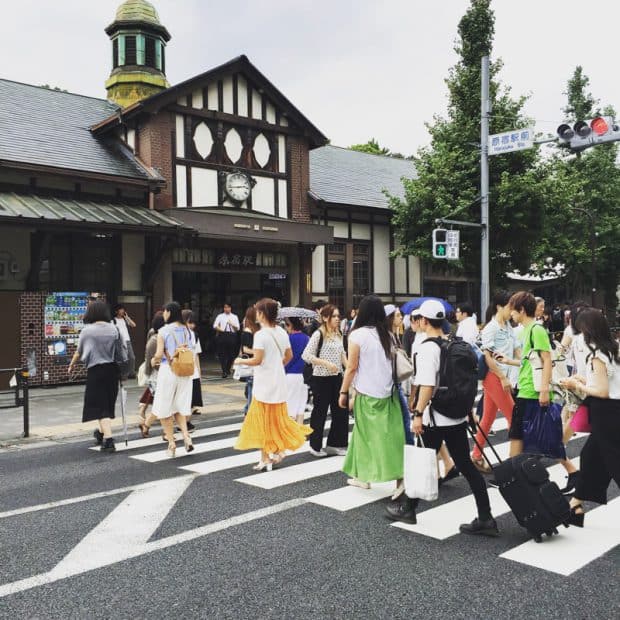 The Harajuku station (above) is set to go under construction soon, but I really hope that it doesn't lose this facade. It's been like this forever and it's pretty iconic.
Back at the hotel, I spent the afternoon cooling off and relaxing.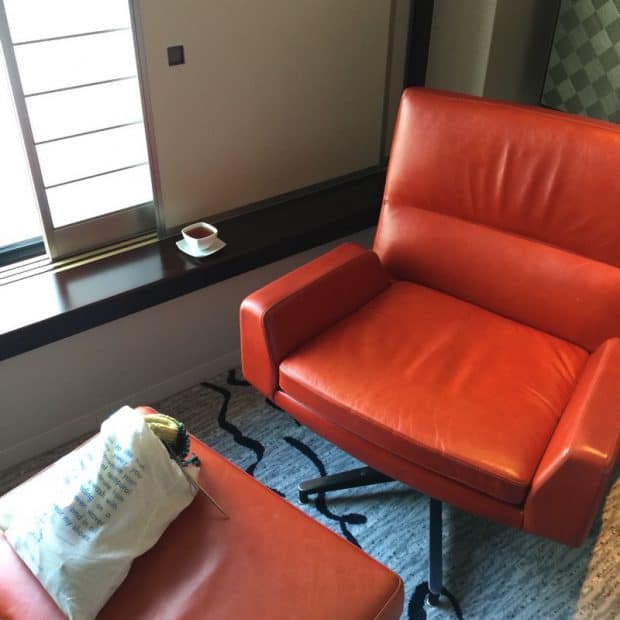 I wanted to stay some place local for dinner so I did some research and found an okonomiyaki place for dinner, a place that makes them Hiroshima-style with fried noodles. Sounded good to me! I walked all over the neighborhood and found it!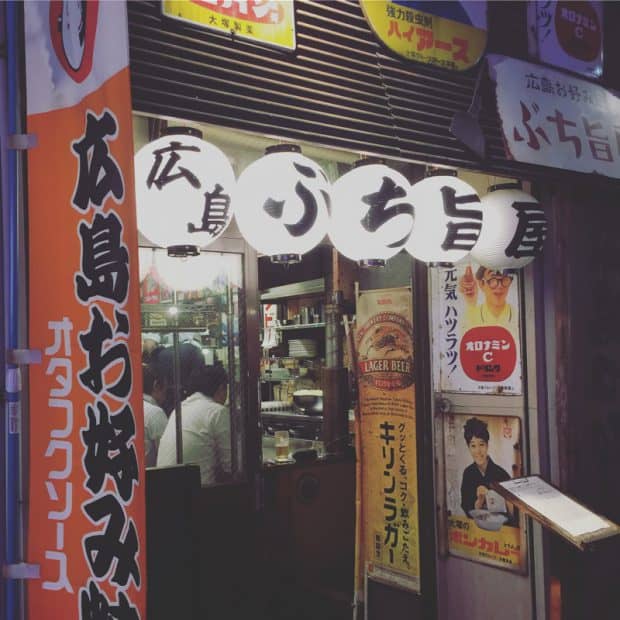 They were super nice and I got my point across easily that I didn't want meat. Just veggies. They cooked it right in front of me at the grill. The place was super hot, and I sweat through the entire dinner, but it was so so so good.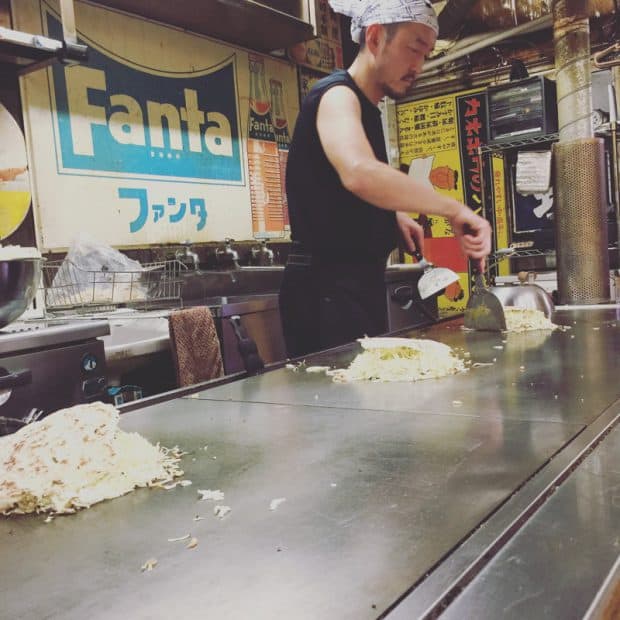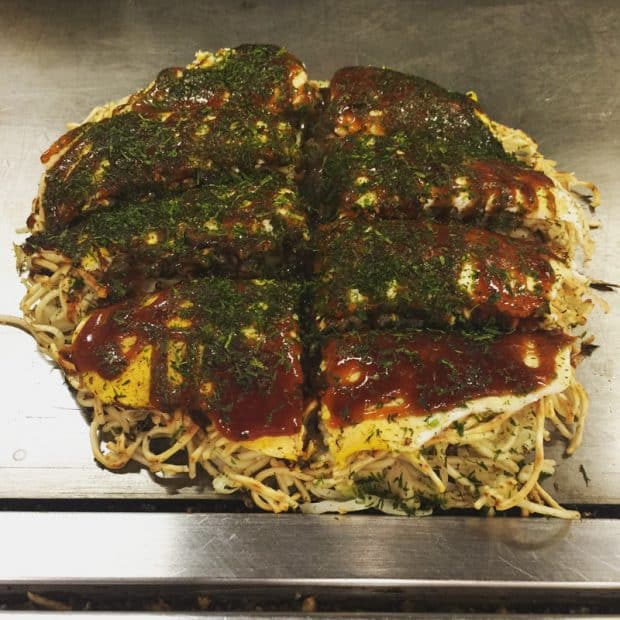 I then walked around the neighborhood looking for more convenience stores. I love Tokyo at night. It's always hopping with people.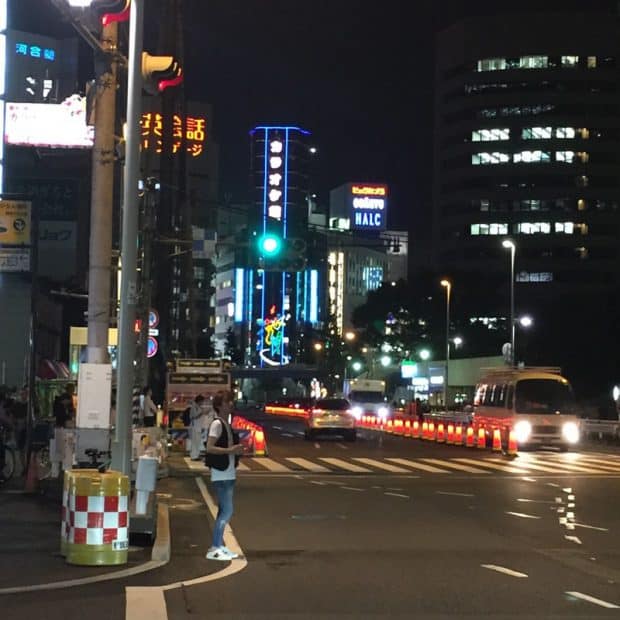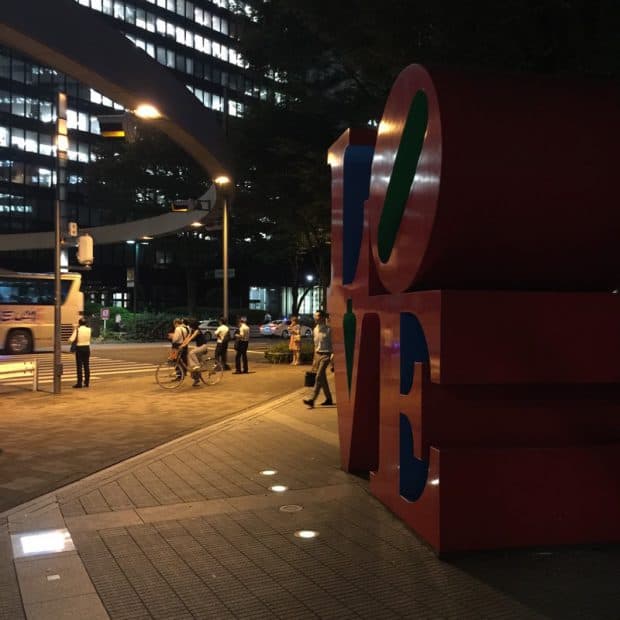 I eventually found a 7-11 much closer to my hotel, stocked up on goodies, and went back for an early night sleep. Why? Because the next morning I had an early bullet train to Kyoto!
Next up: my first day in Kyoto!