I know I say this every week, but where does the time go? Lol. We had another busy week around here, and I struggled to get through it. This was one of those weeks that was interrupted by my own body and there was very little I could do about it (*cough* ahem). Not only is my arm still healing from my fall the previous week but I was suffering from a lack of iron that I didn't figure out until Friday. So I spent the whole week feeling like the life had been sucked out of me but I didn't know how to fix it. Regardless, I still got a lot done, excepting exercise.
Monday was a normal day and we were able to relax in the afternoon with no appointments. But then Tuesday, Wednesday, and Thursday were all half days for my kids for conferences. In one sense, this is a good thing because mornings are less hectic since I don't have to make lunches for them. But then they're home at 12:30 and my writing time diminishes. Sigh. Can't win. Tuesday, my oldest had her usual tutoring. Wednesday, they had tennis lessons, and Thursday, it was piano lessons. Really busy! I got in my writing where I could using dictation to hit my daily word counts.
Friday was when my body had had enough. I sent the kids to school and went back to bed, sleeping until close to 11am. I haven't done that in FOREVER, and it was much needed. My husband worked from home, so I had someone to talk to and then I got more writing done via dictation in bed. Once the kids were home, I was able to pull myself together, take my youngest to gymnastics and go grocery shopping on my own. It was a good way to end the week.
Saturday, I was starting to feel better so I got all my chores done in the morning and took the rest of the day to work. I dictated on my novella and then I wrote TWO blog posts for this week! They'll be upcoming on Tuesday and Thursday. Then I worked on the scifi word count in the evening.
As I wrote to my friends on Facebook this morning, "If 2016 has taught me anything about myself and my work, it's that I'm most creative in the late morning and afternoon/evening. I am just not a morning person. I struggle to even think before 10am. Yes, I'm up every day at 6am to deal with kids, school, etc. so I'm going to start using that time to do things that take up my time in the afternoon/evening like cleaning the kitchen, meal prep, etc. (I already exercise most mornings by getting out for walks or heading to the gym before 10am.) I need to shuffle things around and be more productive in 2017. I thought I could mold myself into being creative in the mornings. I just can't. I've gotta work with what I've got."
I'm going to take this as my mantra to get all the afternoon work done by 10am every day. So meal planning has to happen so I can chop veggies or even load up the InstaPot in the morning. I have to get my exercise in too if I'm not walking and dictating. In the afternoon, I usually let the kids have a snack when they get home, we do homework, reading, etc. and then they're allowed personal time after that until dinner. During their personal time in the afternoon, I'm usually feeling pretty creative, and I'd like to be writing then instead of cleaning the kitchen and prepping for dinner. We'll see if this works! I hope it does. I'd like to make better use of my time in 2017.
What else happened this week?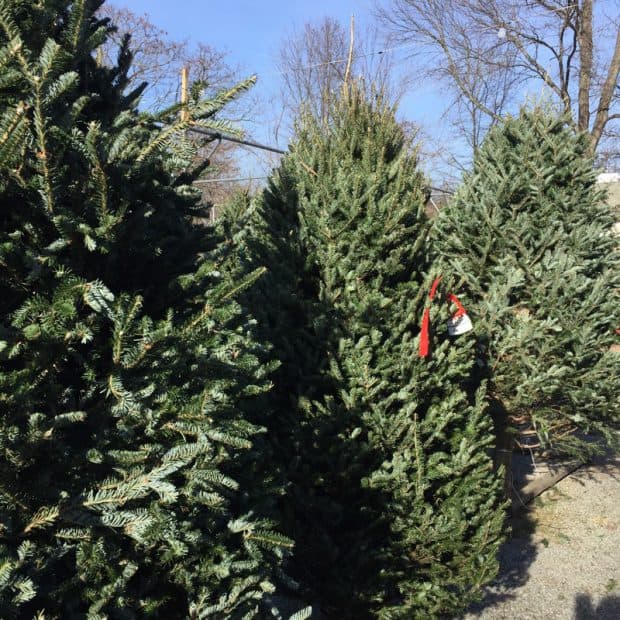 We got our Christmas tree on Sunday! It's nice to have it in the house. Really brings the Christmas cheer.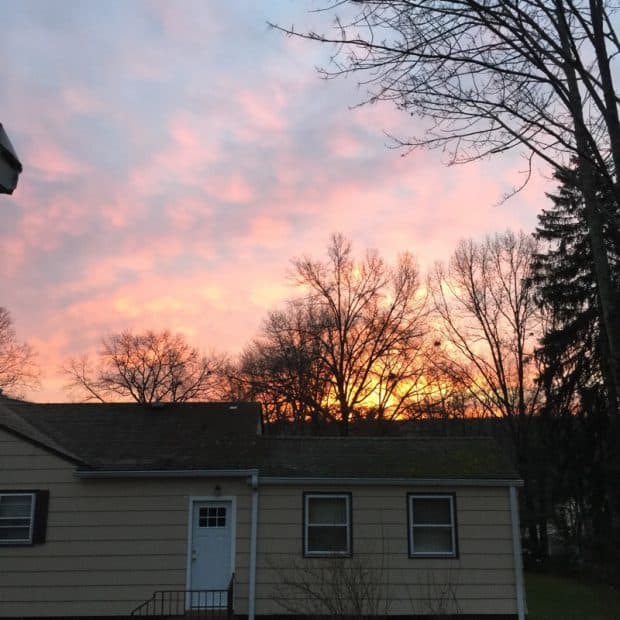 We saw some lovely sunrises this week!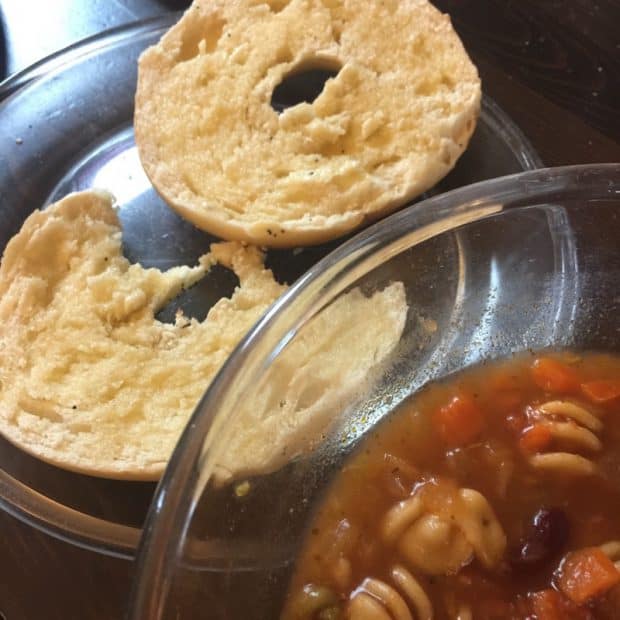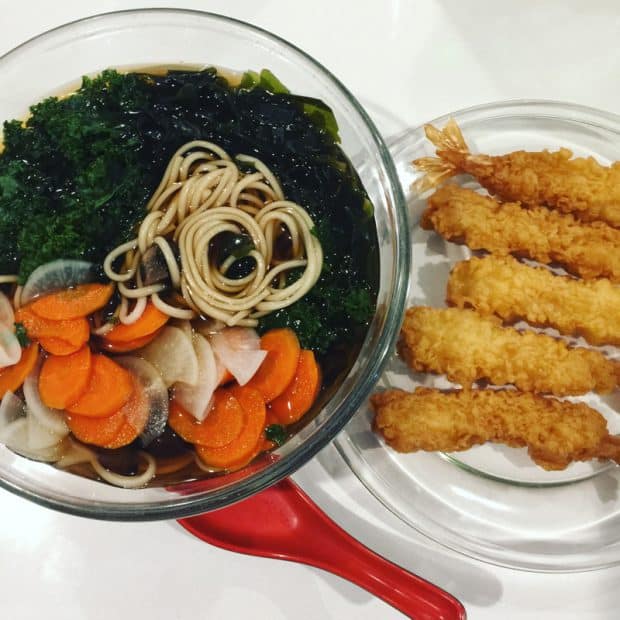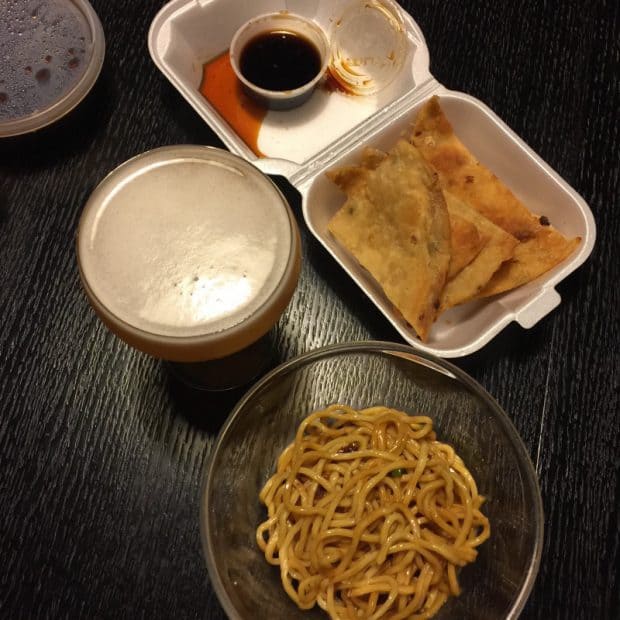 This week was also about FOOD and lots of CARBS.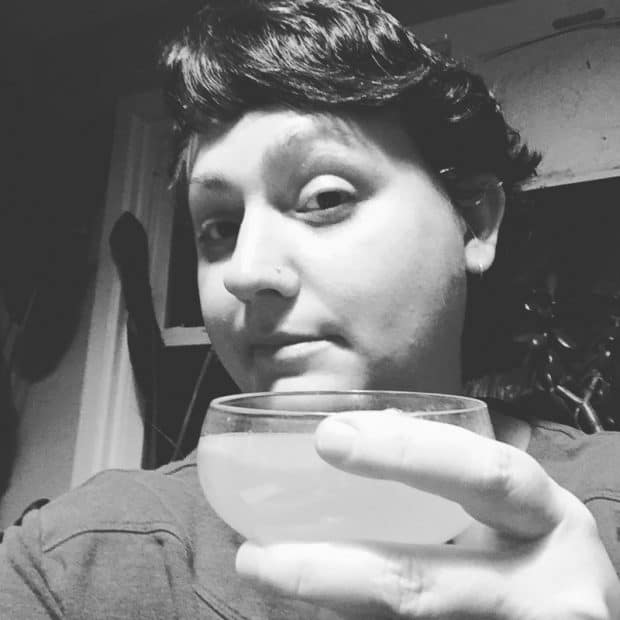 A much-needed drink.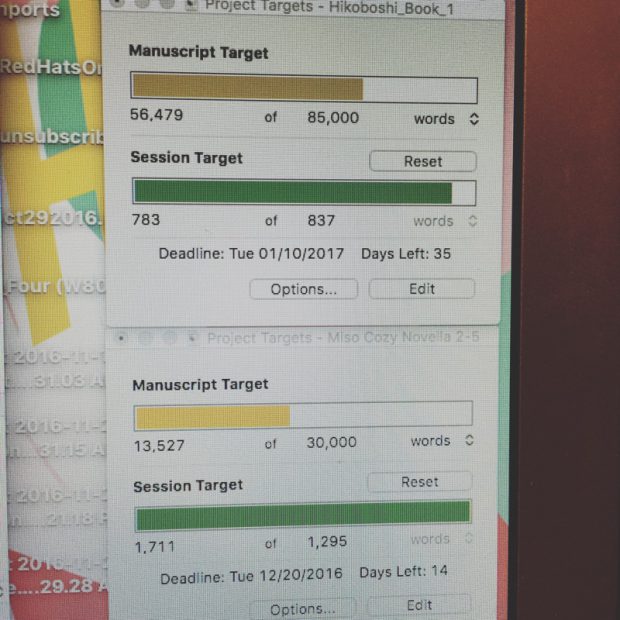 So far I'm really enjoying writing on two projects at once!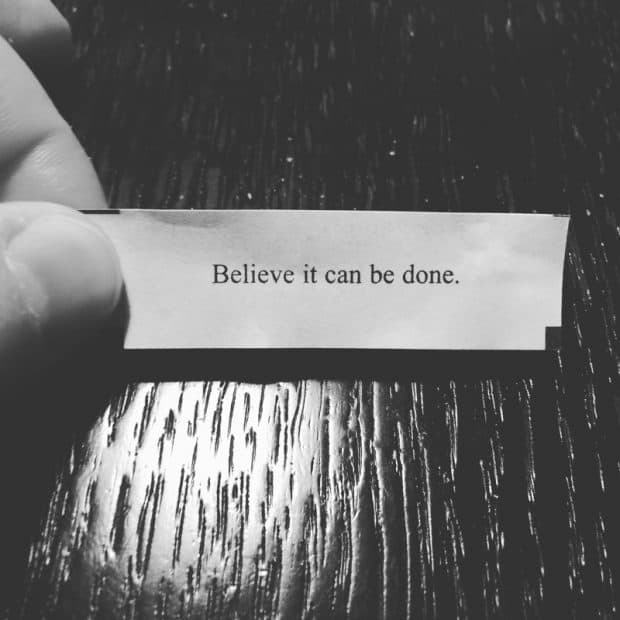 Fortune cookie wisdom at its best.
So, coming up this week on the blog a post about dictation and another Book Chat in which I had A LOT of books to talk about! Yay! Have a great week everyone!