On my fourth day in Japan, the typhoon moved on, and I got moving after breakfast. First of all, I found out that I had access to the Executive Lounge at the Tokyo Hilton, so I started going there every day for breakfast. It was awesome. The perfect amount of food each morning to get me going, and I had a great view of Nishi-Shinjuku while I filled up.
I got on the train this day and made my out to Asakusa to visit Sensō-ji temple. I had always wanted to go here! I had even written it into SUMMER HAIKUS based on all the videos and images I had seen online (and I must admit that I think I did a great job of describing it, never having been there before).
Anyway, I got off the train and went to the first gate.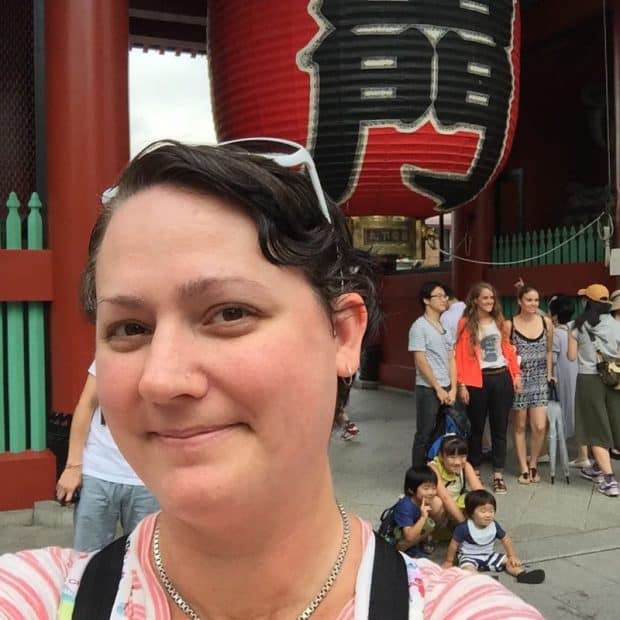 Here I am in front of the gate…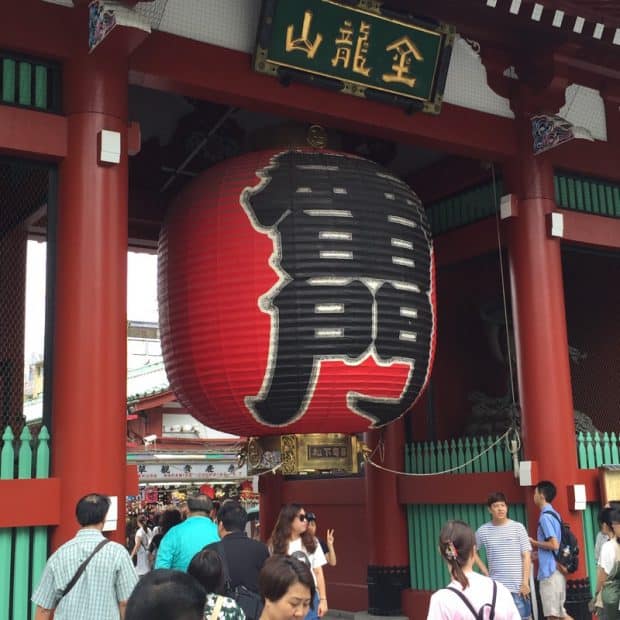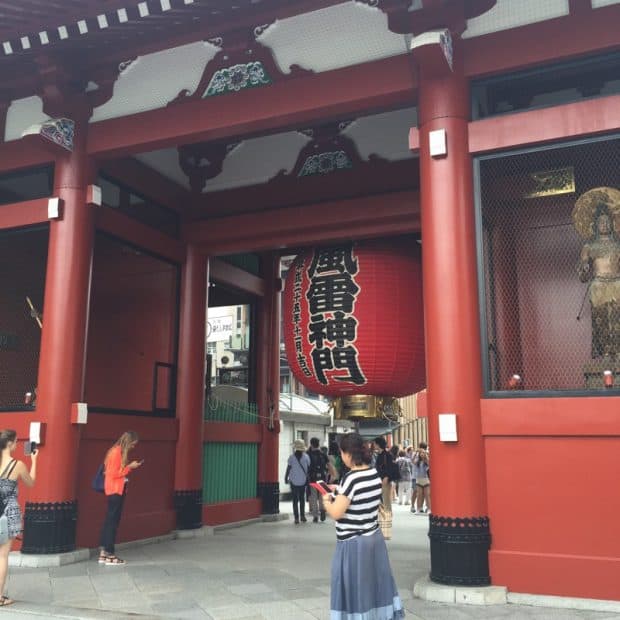 And this is around back. You then face the shopping street.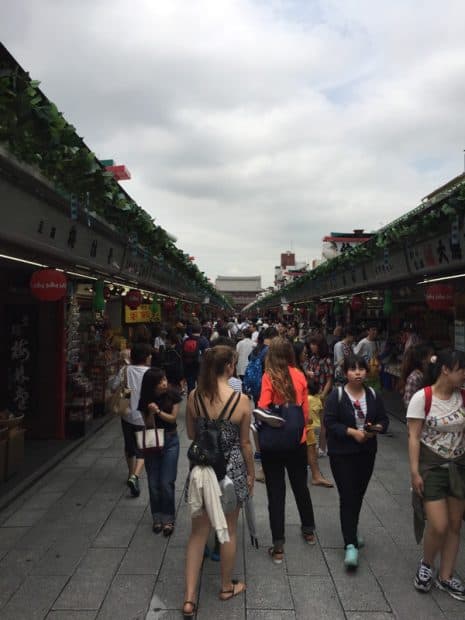 So I walked down the long shopping street, stopping along the way to see what was available. This street is pretty famous and crawling with people. There are lots of things here to buy and it can be very overwhelming. My first pass, I just looked and then I remembered what I wanted to buy for the trip back.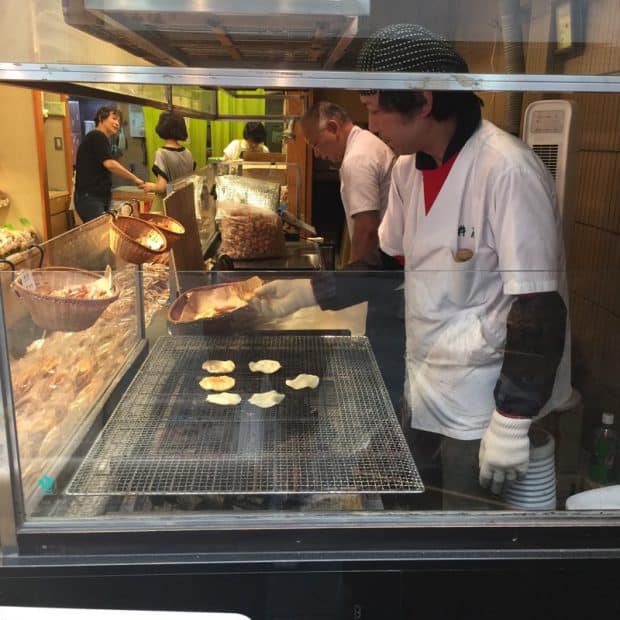 Once I got to the main temple grounds I was sure to pick up my very first omikuji! You may remember these from REMOVED. This was in the very beginning of the story when Sanaa, Miko, and Helena get their fortunes on New Year's Eve.
Here's how it works. You pay 100 Yen. You then pick up the large metal container, shake it around, and then tip it over to get a stick to come out.
Once you get the stick, it'll have a number on it in Japanese. This is 30.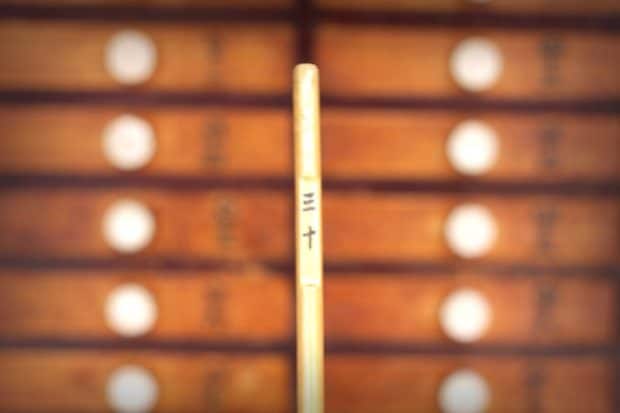 Three-Ten are the kanji from top to bottom, which equals 30. But you don't have to read Japanese. You just match it to the drawer.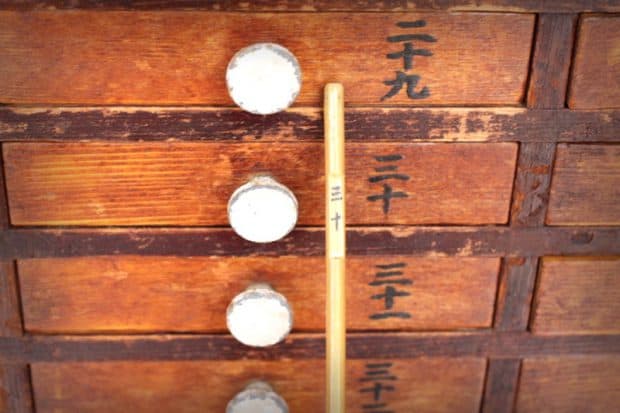 And then pull out your fortune!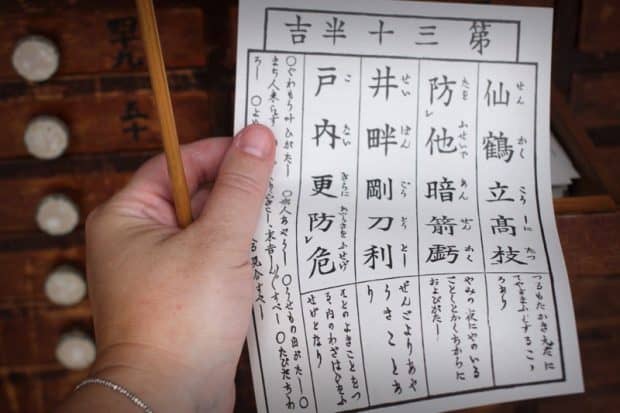 There's English on the back of this one. I've looked for this slip of paper since I've returned home and I can't find it. I believe it was a small curse about traveling. Maybe someday I'll come across it when I'm cleaning at home!
From here I purified myself at the incense.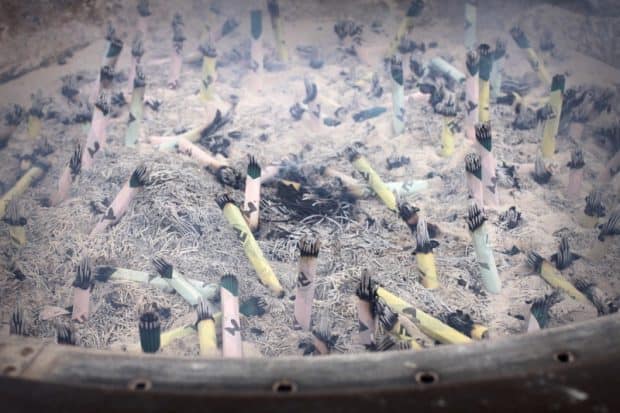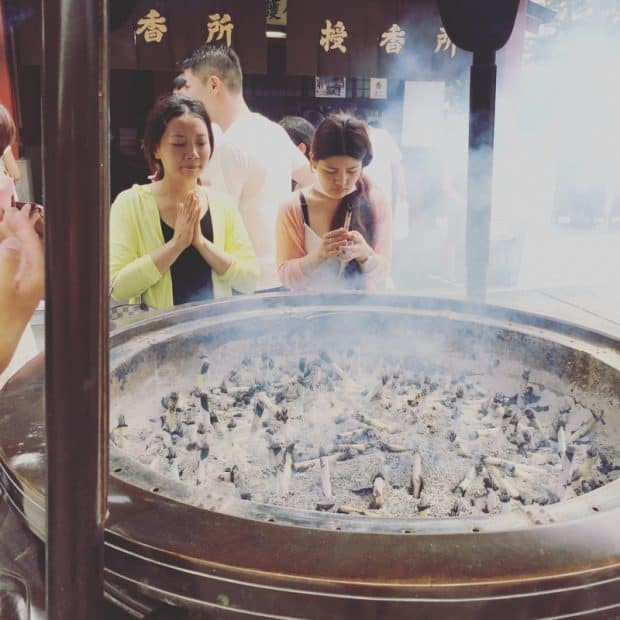 Prayed inside the temple and then walked around to take in the sights.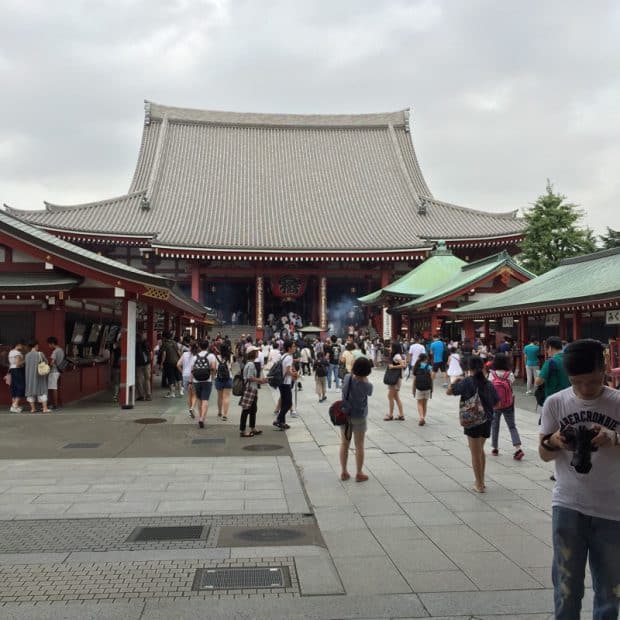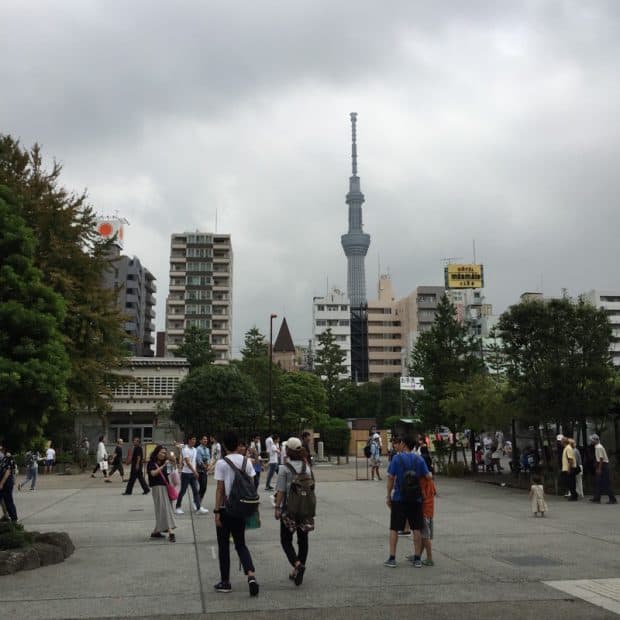 That's the Tokyo Skytree in the distance.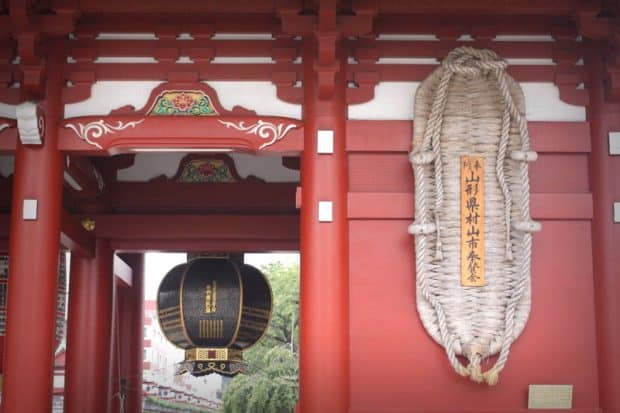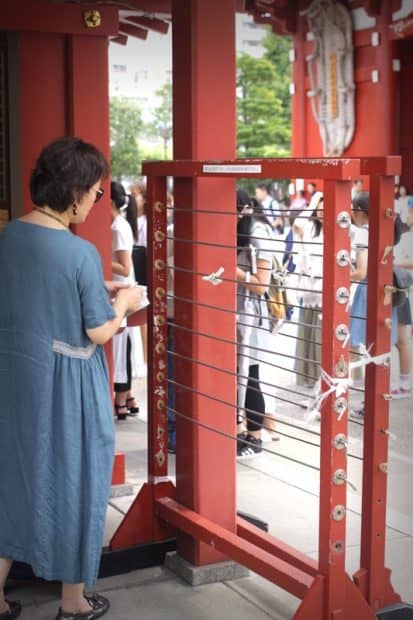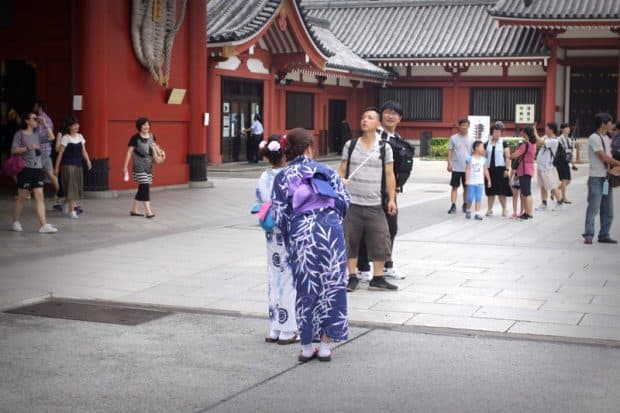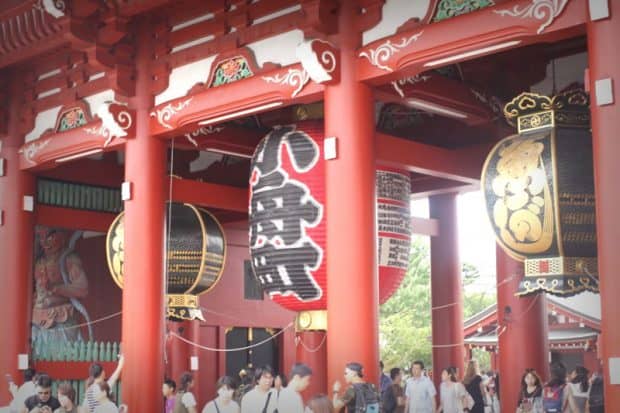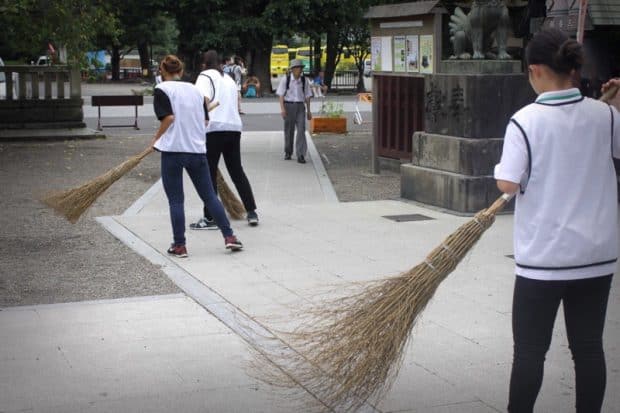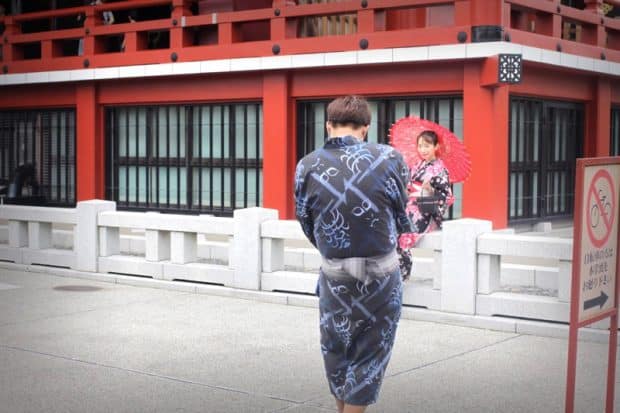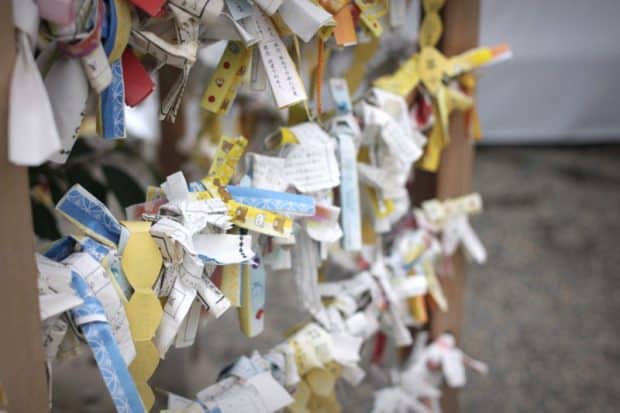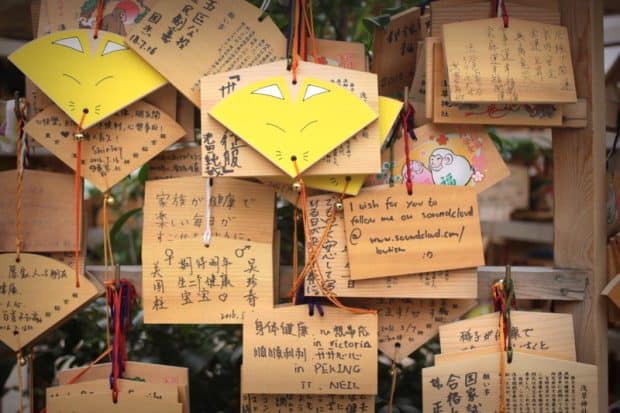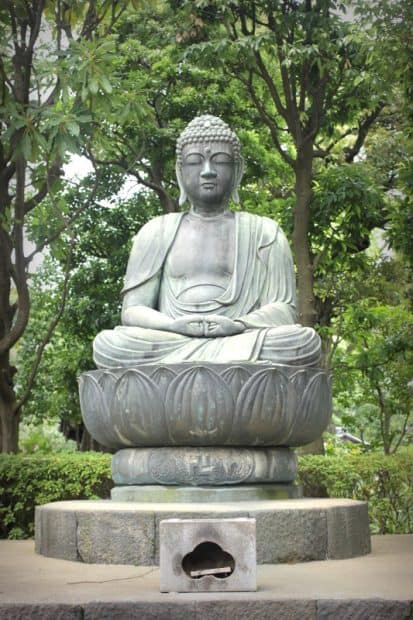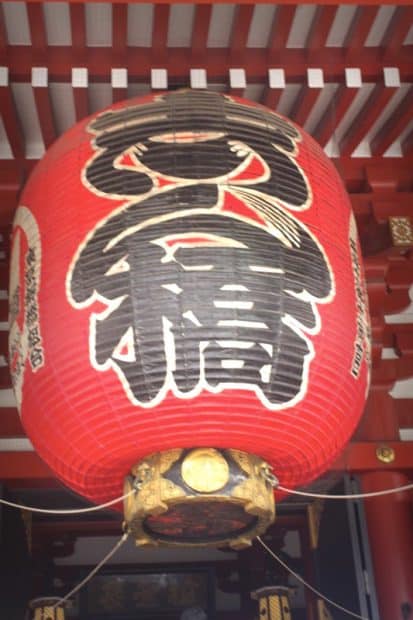 After walking around, I got myself a snack. These are mochi rice balls covered in kinako, which is toasted soybean flour. They taste peanutty.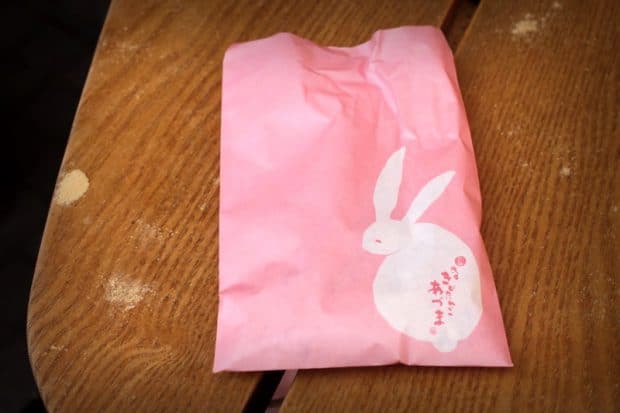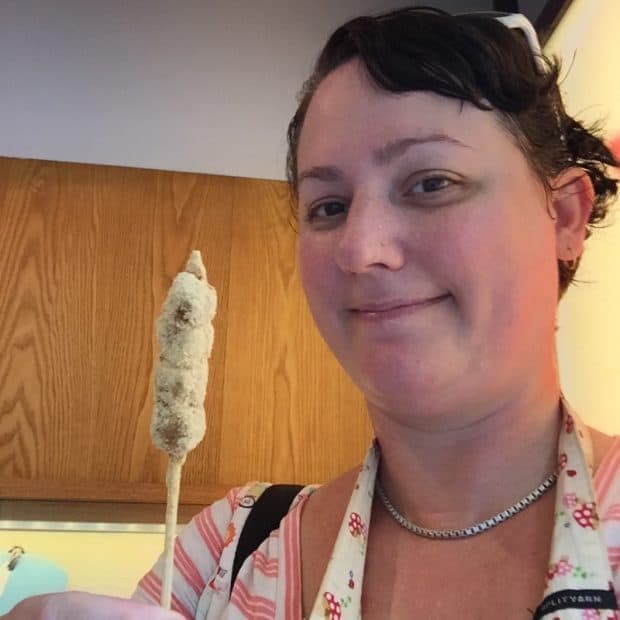 Then it started to rain.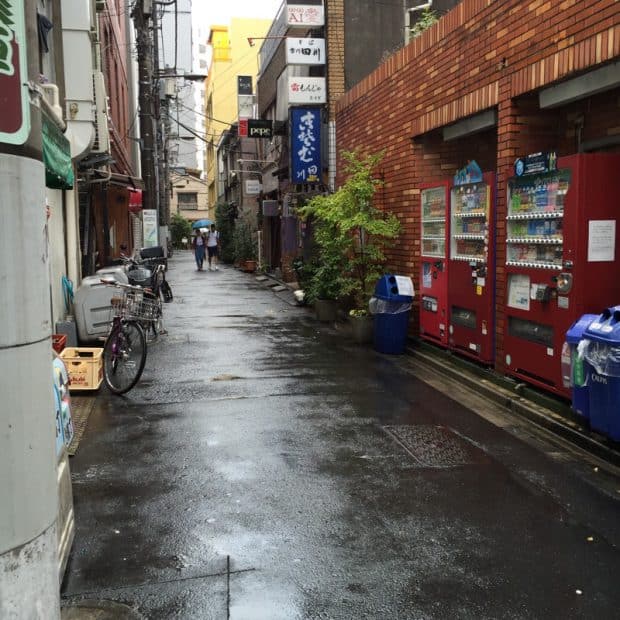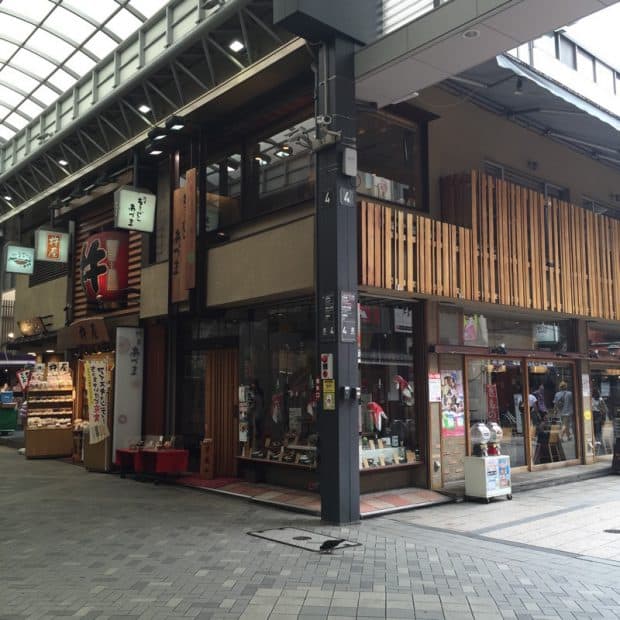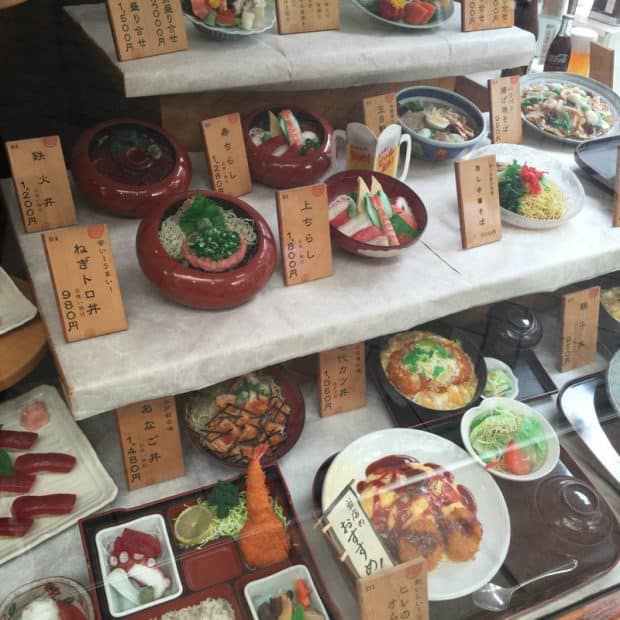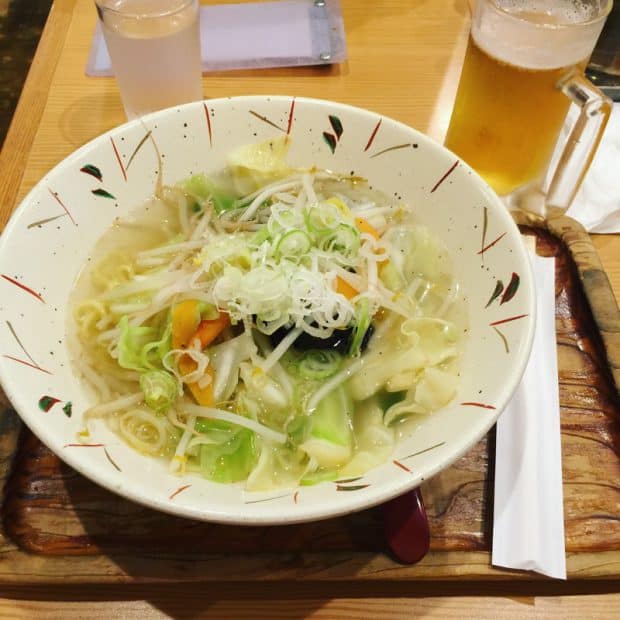 So I went and got lunch! This was shio ramen (salt ramen). So tasty!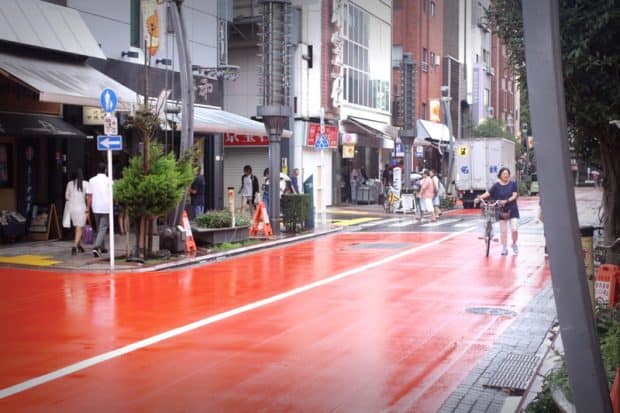 I stumbled across this across this orange street, which had shopping all up and down, on my way to the train station. I had plans to go someplace else this day! To visit a special friend… But since this post is so image heavy, I'll save that trip for next time!