My first full day in Japan in Shinjuku showed me what typical Japanese summer weather is like. HOT HOT HOT with a side of heaping side of humidity. I sweat a lot that day walking around, and when I got into bed that night, I figured I was in for the same the next day.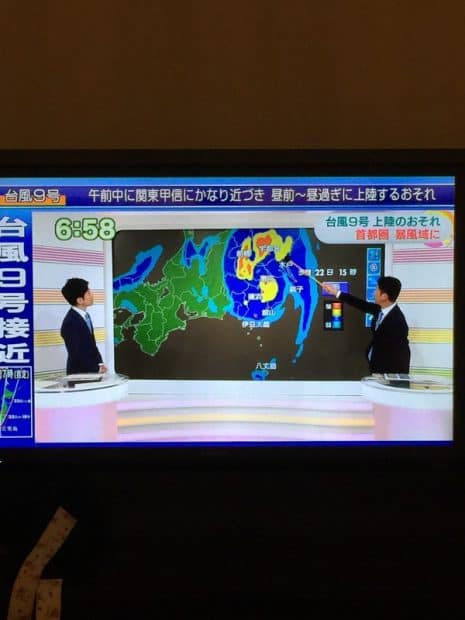 Imagine my surprise to wake up to rain the next morning. Typhoon Number 9 was on its way and heading straight for Tokyo! I turned on the news in my hotel room and watched the newscasters on NHK talk talk talk about this typhoon. The winds were going to be strong, the rain was going to come down in buckets, and many places in the city were already flooding.
It was time for me to admit that I wasn't going anywhere that day, even though I had plans to go to an owl cafe in Akihabara.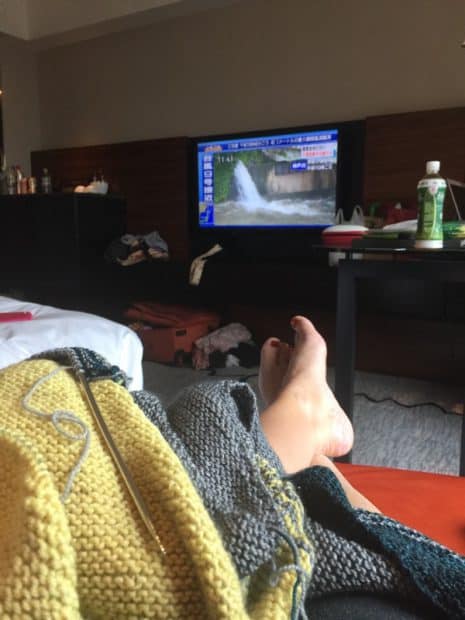 I watched the news, knit, and listened to my audiobooks.
I then went down to the hotel restaurant for a really nice sushi lunch. At the counter, I talked to the chef serving me in both English and Japanese, then I spoke with an Australian couple who were just visiting Tokyo for a day on their way to Bali. They hoped to leave on a late flight out and I wished them the best of luck since there was a typhoon outside after all!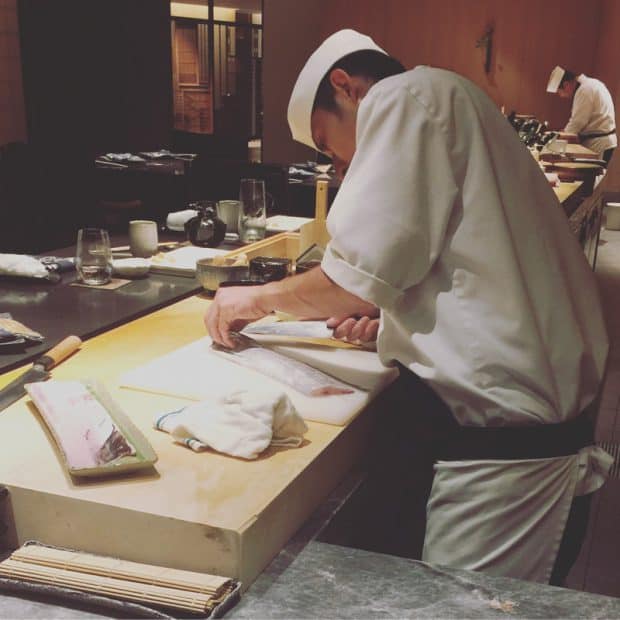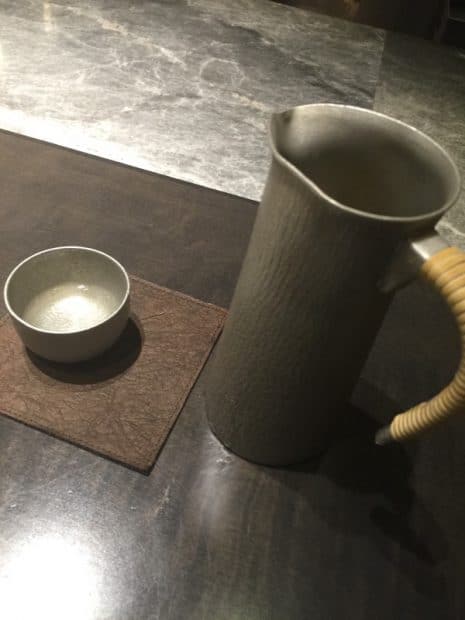 The best part about this meal was all the fresh fish and the sake. Lots of sake! It's really the only way to get through a typhoon. :)
After lunch, I took a nap and by the time I got up it was evening and the rain had slowed down to a trickle. I went out exploring, looking for dinner, and ended up at a 7-11, my favorite of all the Japanese convenience stores! For dinner, I got some cold soba noodles, potato chips, and dessert, plus chu-hai, my favorite alcoholic drink in Japan.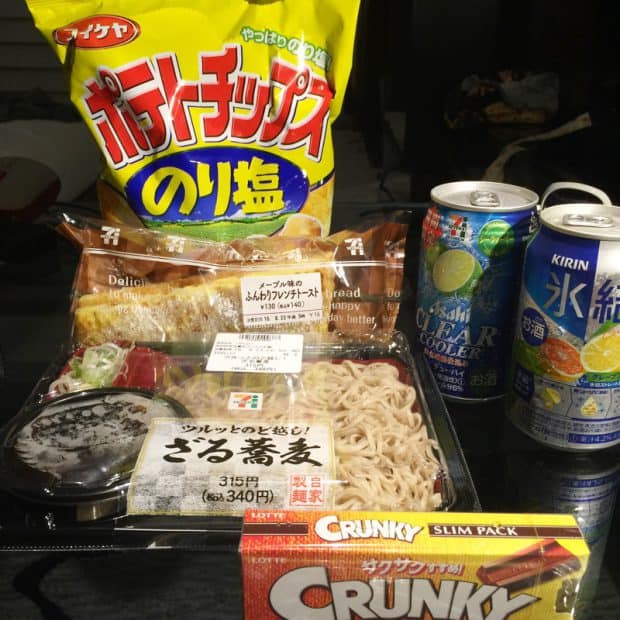 I then watched Japanese TV and witnessed the destruction of the typhoon. It did hit Tokyo directly, but the outer edge where all the wind and rain were, curled over Saitama prefecture. Saitama is where I set Chikata, in the Daydreamer books, and I really wanted to go there during my stay. But the typhoon did some major damage there. Trains were out. Water was gushing like a geyser out of manholes. There were some mudslides too. I knew I would have to change my plans for the rest of the week. I sat down with my computer and made alternate plans for the days I had planned to go to Saitama. Such is life on the run!
I went to bed that night determined to get out the next day and head to Asakusa. More adventures awaited me!