First let me start by reminding you that I had two Recommended Reads posts in the last week for you to check out: RED RISING by Pierce Brown and IZANAMI'S CHOICE by Adam Heine. Please be sure to go check them out!
---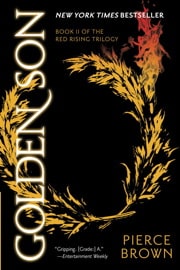 GOLDEN SON by Pierce Brown, which is the second book of the Red Rising trilogy, was a great follow-up to RED RISING. So far it's as good as the first book and I'm continually happy with the way Brown has woven this story into my brain. I could not stop reading it and even my husband has remarked on how taken I am with my kindle lately. Lol.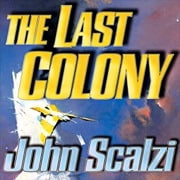 I also listened to the third book of the Old Man's War Series by John Scalzi, THE LAST COLONY, which was just as entertaining as every other John Scalzi book I've ever read or listened to. He continues to write the kind of science fiction I love, so he'll continue to be an author I will always buy from.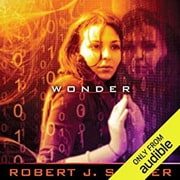 I finished the WWW series by Robert J. Sawyer by listening to WWW:WONDER. It was a perfect end to an imaginative series! These books did not disappoint me in the slightest. I loved Caitlin Decter and her journey through with Webmind and also to understanding her world now that she had sight. It was interesting to see what Sawyer did with the Chinese elements to the story and how Webmind went about becoming a fully functional entity. The last chapter was my favorite. I stopped everything I was doing and just sat and listened. It had me fully captivated. If you enjoy YA and science fiction that makes you think, this series is for you.