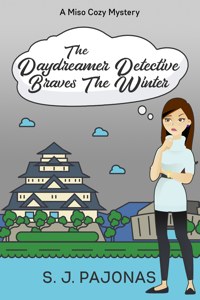 There's nothing like researching Christmas in Japan in the middle of summer! Lol. Though Christmas is a Christian holiday, and Japan's Christian population is only one to two million people (about 1% of the Japanese population), it's still a fairly popular holiday.
For weeks coming up to Christmas, Tokyo and other big cities really bring out the dazzle! Ginza, a popular high-end shopping district in Tokyo, is usually decorated with bright Christmas lights and displays. Glittering trees line the streets and famous actors and musicians are called upon for tree lighting ceremonies in popular areas of town. There's no mistaking the economic wonderland of Christmas in Japan, much like Christmas in the United States. People shop for bargains and department stores offer special mystery bags you can buy to give to your loved ones.
Since this holiday is not a religious holiday in Japan, it's not a national holiday. No one gets it off of work. If you want to celebrate Christmas, you must do it on your own time. Christmas is mostly about spreading love and good cheer, so the holiday is geared towards lovers or children. Christmas Eve is considered a romantic holiday, and restaurants for a cozy dinner on this special evening are usually booked months in advance. Presents are usually exchanged with a stroll down a Christmas lighted street. How romantic!
Christmas Day itself will be a bit strange to Americans! The day is for giving gifts to children, eating fried chicken (no joke), and strawberry cake. Kentucky Fried Chicken, a chain restaurant from the United States, has a wildly popular Christmas business in Japan. People will line up to get their bucket of fried chicken on this day and social media is often filled with photos of people eating fried chicken on Christmas! The traditional cake that's eaten on this day is a layered vanilla sponge cake with white frosting and strawberries, usually both inside and on top. Bakeries battle it out for the best Christmas cake, but you can pick yours up from a 7-Eleven if you like.
When Christmas is over, the lights come down, and Japan moves on fairly quickly. While we in America may keep our lights and decorations up for a week or two more, Japan instead turns towards its most austere holiday, New Year's Day, which has a richer, more diverse set of traditions to celebrate and enjoy. If you're interested in learning more about New Year's in Japan, check out this post!