One of the great things about writing series is introducing new characters or new relationships as the series progresses from one book to the next. I loved writing the second book of this series because not only did I introduce new characters, but I also introduced new relationships, new friendships. Mei's friendship with Akiko is rocky, but she finds herself spending a lot of time with Goro, her policeman friend, during the course of THE DAYDREAMER DETECTIVE BRAVES THE WINTER. She wants to help solve the murder, Goro is happy to have her along, and the two end up getting along pretty well, only jabbing at each other when things get a little twisted.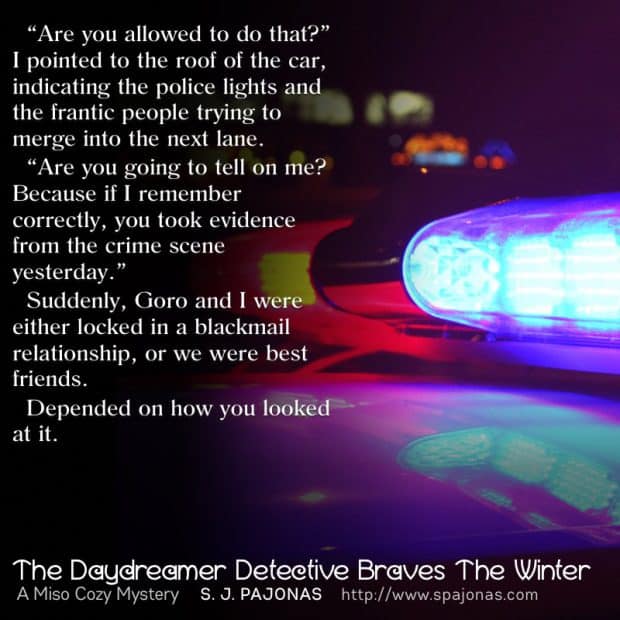 Mei might even say that her relationship with Goro is just a little bit, just a wee tad, complicated. Lol. She does some impulsive things, and he is left sitting wide-eyed in her wake. It's a good thing they can always laugh about it when the day is through!
THE DAYDREAMER DETECTIVE BRAVES THE WINTER goes on sale on July 7, 2016 and is available for pre-order now!