What a week we just had! It was the first week of summer without school, and I had the kids home Monday through Wednesday while my husband was away in Salt Lake City for work. Of course, I only had one objective: go to the pool every day that it was nice outside! And we achieved that, so I feel very accomplished. Lol.
Monday, we slept in a bit, ran errands while the cleaning ladies were cleaning, and then met the kitchen contractors at home to go over the last to-do items on the kitchen renovation. There were just a few last things to figure out and we got them all in a list. Then we went to the pool for a short while before our regular Monday afternoon appointment. On Tuesday, we slept in a bit, hung out at home, and then went to the pool the whole afternoon, only stopping for an hour to go to my CSA and work my shift, get the veggies, bring them home, and return to the pool. I spent the whole evening cleaning veggies and putting them away.
Wednesday was another pool day after getting the girls' hair cut! Thursday was cloudy, so after the girls were done with summer school, I took them to an indoor play place for the afternoon.
Friday, we were back at the pool, but not without incident. We arrived, after hurriedly getting everything ready, and I realized I had left everyone's towels at home!! Argh! So we sat down to eat lunch and then I handed the girls off to a friend, a father of one of the girl's friends, and said I would be back in 15 minutes. I would drive home, get the towels, and come back. When I got in the car, I thought, "I'm not going to speed. I'm going to be careful. Because it would be awful to get in a car accident while the girls were at the pool and thinking I'd be right back." I TOTALLY JINXED MYSELF because I was driving down the main road, when someone pulled out of a side street and hit me. :( I burst into tears almost immediately because I JUST got the car fixed after last summer when that guy's tire came loose from his car and hit me, and MY KIDS WERE AT THE POOL WITHOUT ME. The damage doesn't look too bad. I'm fine. The other car and the people in it were fine. The police came and filled out a report. My 15 minute trip to get towels was 45 minutes, and my kids were really worried about me. I spent the rest of the day in a haze, not able to do anything but stare into space. I'm still really upset about it.
Sigh. Of course, that's just all of the personal stuff of my life. The work stuff was busy too. We had the cover reveal for the new Nogiku covers on Tuesday. It went really well and the responses to the covers were very positive. I put the 2nd and 5th books of the series on sale. I got my 12th Bookbub rejection and immediately applied for my 13th. I had an ad in Ereader News Today on Friday and sales and downloads have been up a bit. I've been working on the paperback covers for the Nogiku Series and those are coming along.
I've also been writing blog posts for THE DAYDREAMER DETECTIVE BRAVES THE WINTER blog tour and writing in my short story!
I also have a bit of bad news. I was going to participate in a cool shared world project in December, and it was on my plate as something I was planning on publishing this year. I even spent $50 on the cover and had an outline of what I was going to write. But the project coordinator suddenly wanted everyone to sign contracts and get lawyers involved which is something I can't do at this time. I had to bow out and I lost $50. :( I know that $50 is not A LOT of money, but I'm on a tight budget after having such dismal sales during my six months in Amazon-exclusivity. That's $50 out of my budget that's now useless, and I'm mad at myself for everything. I needed that $50 for ads! Double sigh. Though I've been busy and I'm happy about my new covers, I feel like nothing has gone right lately. The constant rejections, the failures, the lack of writing, and now a car accident have all really brought me down. I'm clawing myself back up and I hope to be in a much better place by the time I get to Japan in August. I need to concentrate on me and my career in July, for sure.
What else happened this week?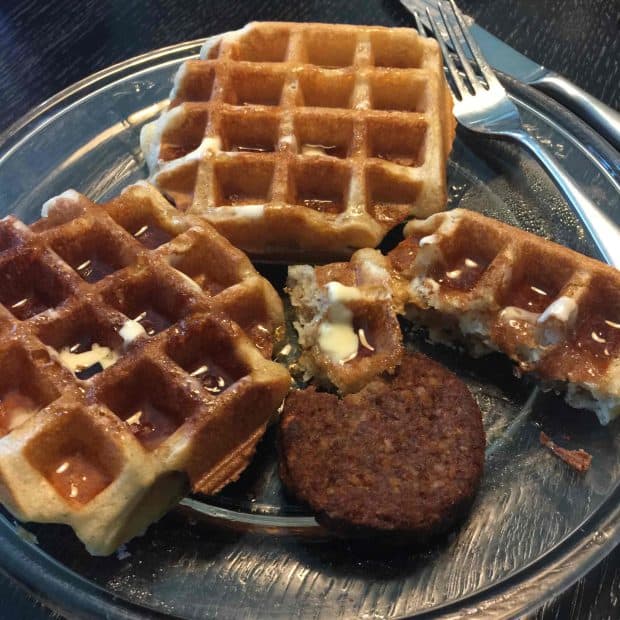 I made waffles for Father's Day!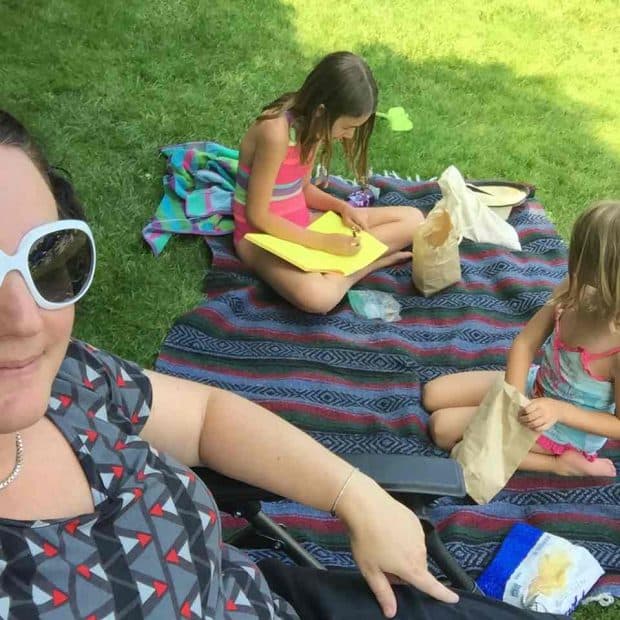 Lunch at the pool!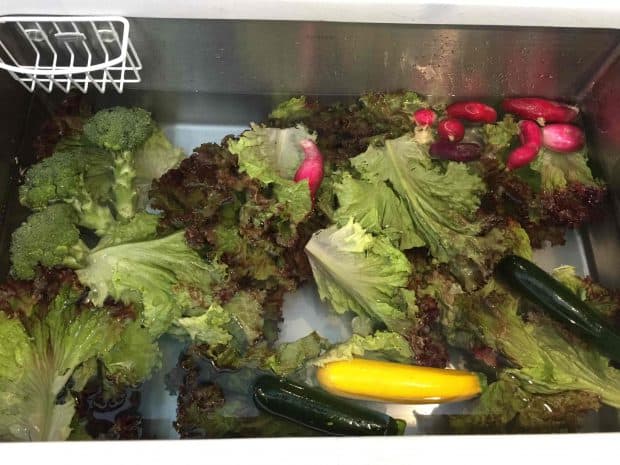 A sink full of veggies.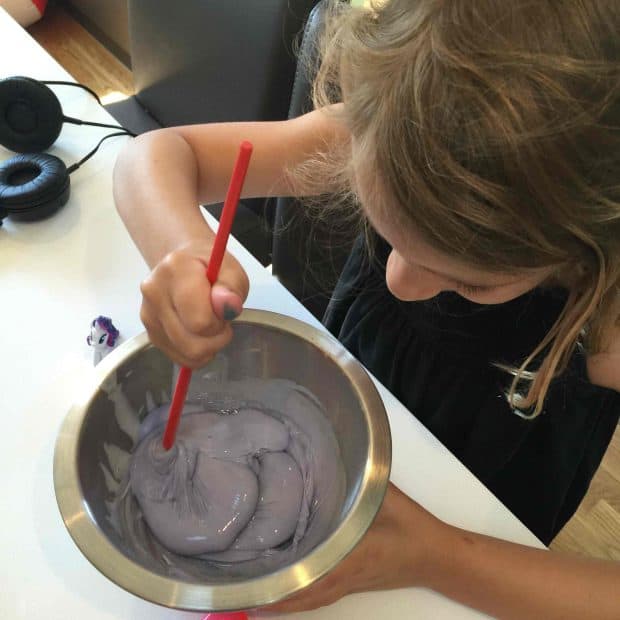 My youngest made some slime. She was really pleased with it. Lol.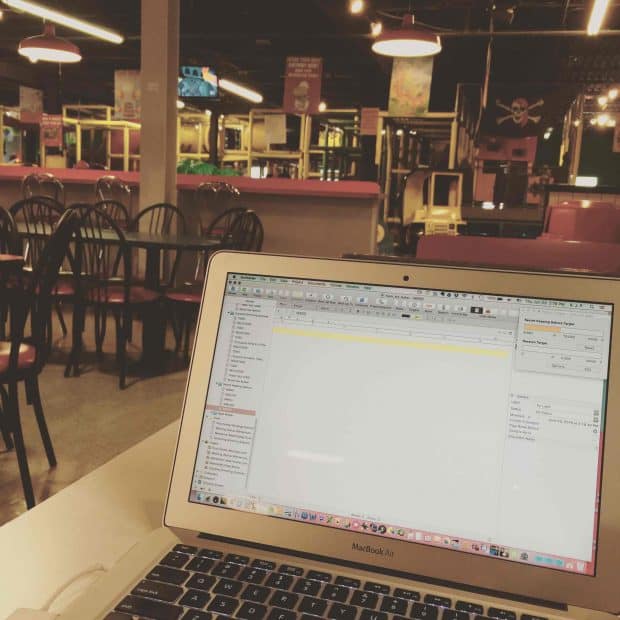 I worked while the kids played.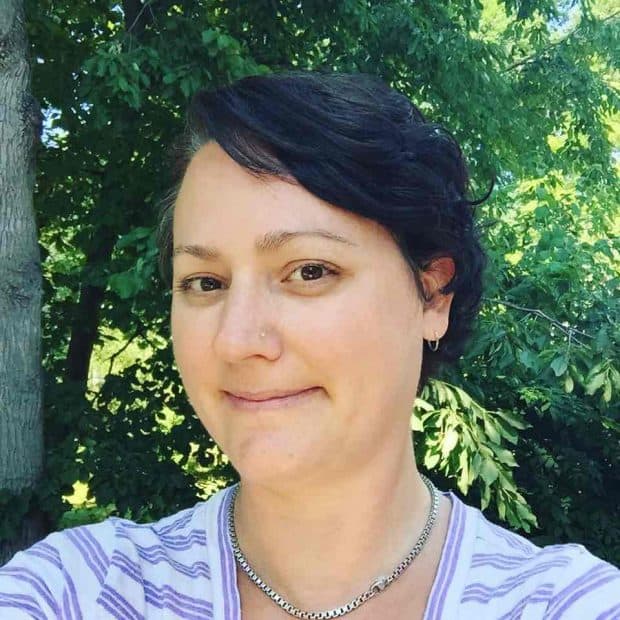 And I got my hair cut short again! I love it!
I'm hoping this week will be a lot better than last week.
On the blog: Teaser Tuesday, hopefully a discussion post on Thursday, Friday's edition of How Not To Give A F*ck, and that's about it. A light week on the ol' blog. See you soon!