It's my monthly update of what I've been reading and listening to! Let's chat about books!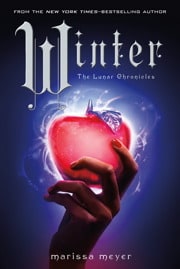 I decided to spend the money and buy WINTER by Marissa Meyer, though I haven't paid this much for a kindle book in a long time ($10.99). Still, Meyer has never let me down, and I had a feeling this last book in the series wouldn't be one to miss. I've grown to love this series over the past few years. CINDER was a little predictable but interesting with an underlying mystery I was into. SCARLET was very unexpected, but again, I was intrigued. By the time I read CRESS, I was hooked. I bought FAIREST at UtopYA last year, talked to Marissa Meyer, and had her sign it (though I haven't read it yet.. it's a side-story to the series). WINTER had me on the edge of my seat, a real page-turner, and significantly large too. I loved it from beginning to end and I felt bereft afterward. It was quite a last book in the series and did not disappoint. It was also VERY LONG. 97 chapters long. But that's okay because the story was told and that's how many chapters she needed to tell it. I'm just saying, don't think you'll be able to read it in a day. Lol.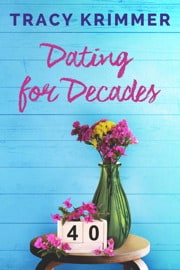 DATING FOR DECADES by Tracy Krimmer was a thoroughly enjoyable read. I loved the dynamic between Cassie and her two possible love interests. It was nice to see an older female protagonist and understand what she was going through. I highly recommend this one!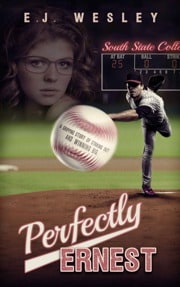 After I was done with DATING FOR DECADES, I moved onto EJ Wesley's current work-in-progress. You may remember that I read his book PERFECTLY ERNEST last year and loved it. He had asked me to beta read it in March and I wasn't able to get around to it. I read it during May and absolutely loved it. The setting and conflict were believable and fun… and different. I don't think I've ever read a college setting like this one!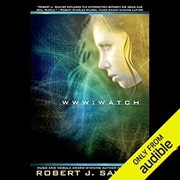 I finished up WWW:WATCH by Robert J. Sawyer and I really enjoyed it. The elements of the story are really coming together now and there were some really tense and dramatic events in the book that had me transfixed. I can't wait to listen to the next book. The narrators in this series are really good. I dislike none of them. So it's been a pleasure to listen to so far and I'll probably spend my next credit on the last book in the trilogy. If you love YA contemporary scifi, you should definitely read this series. I can't recommend it enough!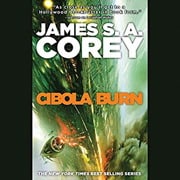 Then I listened to the fourth book of the Expanse series, CIBOLA BURN by James S. A. Corey. I was really excited to get into this series again after taking a break from it for WWW:WATCH, but man, it's been a hard audiobook to listen to! I won't say that I hate the narrator they chose for this book, but he's not the same narrator as the previous books and it's been very hard to listen to some of my beloved characters. Amos and Holden just sound weird! I'm floored by what a difference it makes! And I'm aching to get Jefferson Mays back for the next book in the series. Being an avid audiobook listener has taught me many things about what I look for in audiobooks and what I would want for my own books, should I ever have the cash to commission audiobooks, that is. Regardless of the narrator, the story itself is great and engaging and I'm making my way through it at a decent pace, considering all the podcasts I listen to in a week! This may be my favorite scifi series next to the Ender Series by Orson Scott Card, though I doubt anything could ever top the Pequeninos. (PS, the publisher actually redid this audiobook with Jefferson Mays many months after I published this Book Chat. So, that's a relief!)
And that's it! I've been listening and reading as much as I can between work, but summer is coming up and I expect it to change a little in the coming weeks with more books read poolside. :)