Here's another review from My Asian Grocery Store! Even though this is the larger ticket item in the Hello Kitty Mango Tropical Marshmallows, it still feels like cheating to review something this good. Everyone knows that there are two basic kinds of ramen: the cheap, flash fried and dehydrated ramen that you can get for $.10 a pack at the grocery store, and the fresh, artisanal ramen you can only experience in a real ramen restaurant. Both styles of ramen have their place. Eating cheaper ramen has an almost nostalgic feeling. It reminds me of my broke college days, when ramen was all I had. Mostly, I want fresh ramen, eaten at a restaurant with friends. But being a mom of two kids with a husband who works late, I don't get much in the way of fresh ramen often.
Imagine my surprise when I was shopping at my favorite Asian grocery store and saw these packets of fresh ramen in the refrigerator case! I immediately looked at the nutritional label and was pleased to find that the fat content was rather small. One of the bigger problems with cheap ramen is that, despite how yummy it is, it's really bad for you. The noodles are flash fried and then dehydrated at the factory, leading to a high fat content. But with fresh ramen the noodles are not fried. Yes, this soup has a very high carbohydrate content, but I'm willing to overlook it on occasion. ;)
Whenever I make ramen at home, I like to add some greens, fish cake, and an egg, but you can add whatever you like! For greens, usually have kale on hand. I buy two different kinds of fish cake from the Asian grocery store and use them both. And for the egg, I usually quick-cook it in the microwave before adding it to the soup.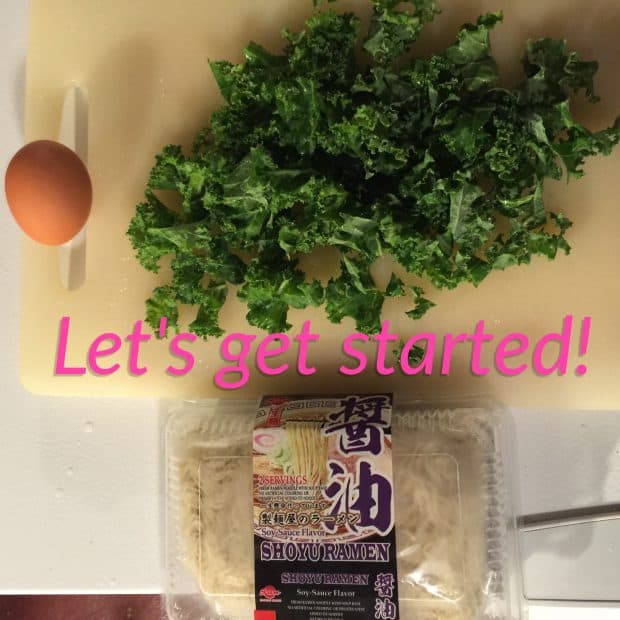 If you're going to make this ramen, I HIGHLY RECOMMEND you prepare everything first BUT the noodles. Make the soup and your add-ons and THEN boil the ramen. Because the ramen is VERY quick to cook, anywhere from 90 seconds to 2.5 minutes. You should do it last or your noodles will be ruined.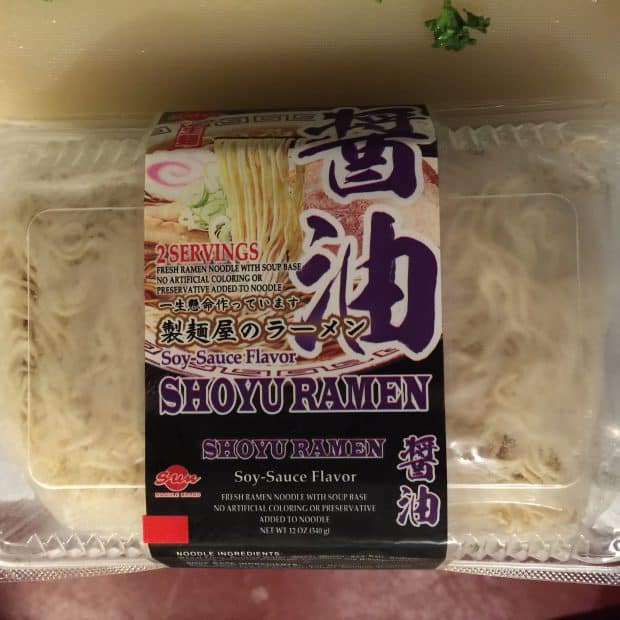 The SUN NOODLES brand is pretty good! I have tried both the Shoyu and the Miso flavors and they are both excellent. My Whole Foods has refrigerated ramen now too! A different brand but I bought some to try anyway. I keep my noodles in the freezer otherwise they grow mold. When it comes to boil them, I quickly defrost them under warm water in a colander in the sink before boiling.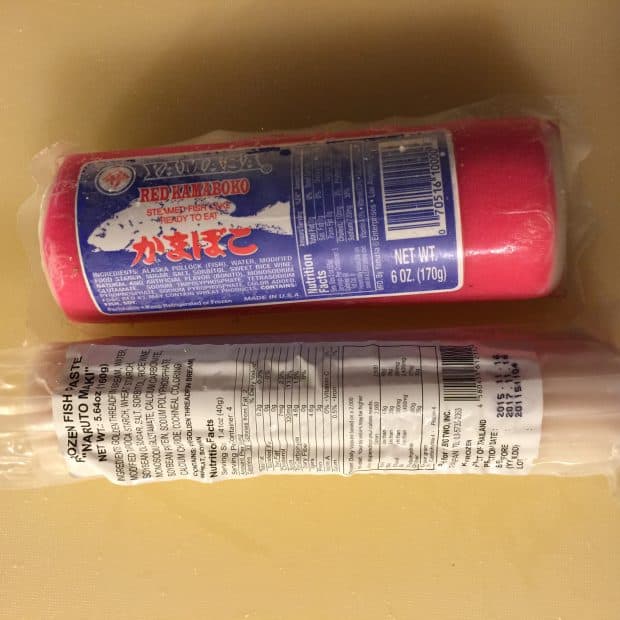 For those that are interested, here are the fish cakes I keep on hand. I keep these in the freezer and slice off bits of them while frozen and add them to the soup. They don't need to be cooked, just defrosted, so I add them frozen and let them cool down the ramen broth for me.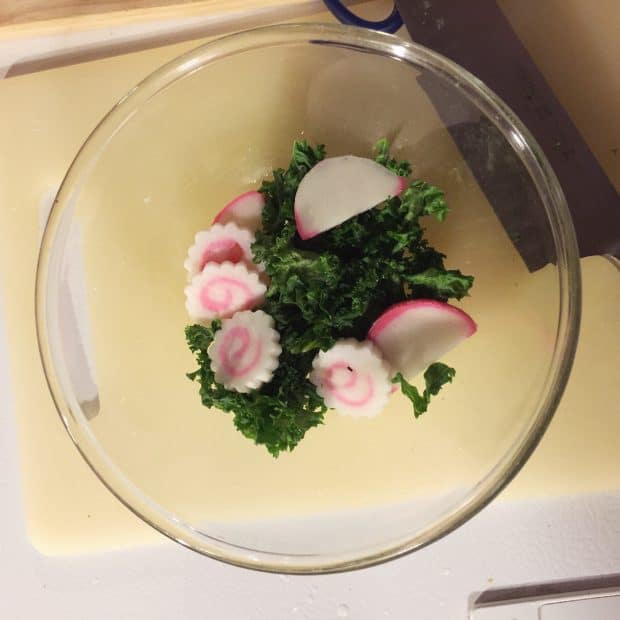 My ramen bowl awaits! I steamed the kale in the microwave, I microwaved the egg too and added that to the broth bubbling away on the stove, and the fish cakes are all cut up and waiting. Now that that's ready, I cook the noodles, add them to the bowl, and dump in the broth with egg.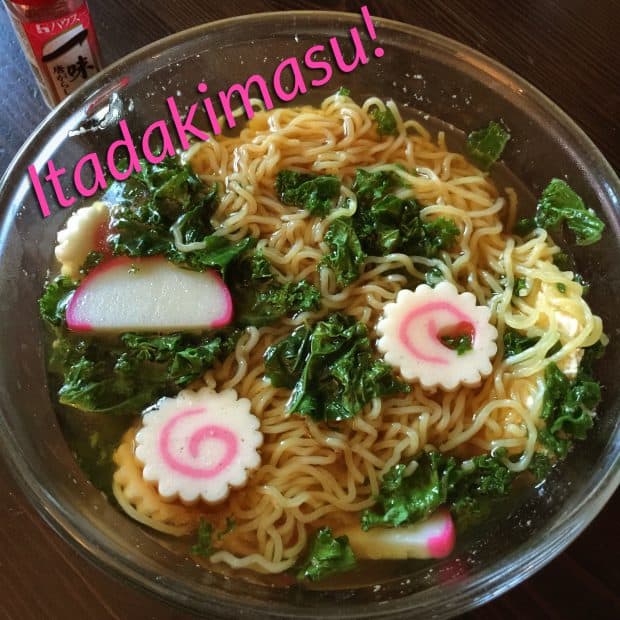 DELICIOUS!! It's a great step up from the cheap ramen, perfect for when I can't get into town for the restaurant-variety ramen.
Have you had these refrigerated ramen noodles? What do you think? If you haven't had them before, have you seen them at your local store?