Hello and welcome to the #ChickLitMay Scavenger Hunt! This is a special blog scavenger hunt to celebrate ChickLit in May, and we have some great prizes for you! First, we'll get to the post! Rules and the prize information will follow with how to enter!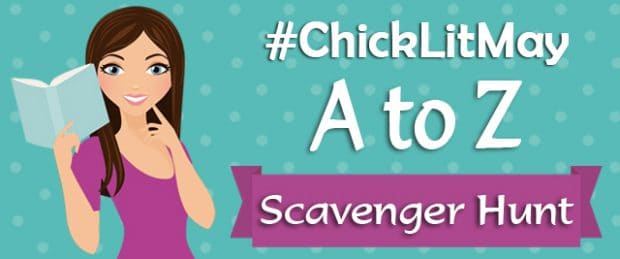 M is for Multicultural
When I got the letter M, I was truly excited because I knew I wanted to write about multicultural chicklit books right away! Let me start off by introducing myself. I'm S.J. and I'm a Japanophile, and I also love Asia to pieces. I write about Japan and Asian cultures in many different genres, including ChickLit. Maybe it's my incredible sense of wanderlust, but I'm always looking forward to my next vacation away from the NYC metro area where I live. Since traveling with young kids is not easy, I tend to go places in my books and in my reading! I really enjoy when an author takes me to a new place, don't you? I love Marian Keyes books that take place in Ireland, Bridget Jones Diary is set in England. There's chicklit in France, in India, and Australia. And that's not the least of it! I love when chicklit also features multicultural characters too.
I sought out some chicklit author friends and asked them to share with me their thoughts on why they chose to feature multicultural locations or characters in their books!
"For MR. RIGHT AND OTHER MONGRELS, Sydney is arguably one of the world's most naturally beautiful cities with the beach, the harbour and an urban downtown area so there's lots of variety for me as an author to write about in terms of location and the sorts of things my characters get up to." – Monique McDonell
"ALICE IN MONOLOGUE LAND is set on a college campus in Southern California, one of the biggest melting pots in the world. I included many multi-cultural characters in the story to reflect life in the region and to give the book variety and color. The main character, Alice Chalmers, works with an Indian department dean, teaches English to Hispanic, Russian, and Vietnamese students, has a Vietnamese love interest, and shares the stage in a campus production with black, Mexican, and Brazilian women." – Amy Gettinger
"I've seen both sides of Egypt – the sunny utopia and the darker underbelly. The idea for TROUBLE IN PARADISE came while I was horse riding in the mountains above the town that inspired the book – hot weather, hot men, and a love story with a twist." – Elise Noble
"COCKTAILS AT LE CARMEN is set in Paris. It tells the story of Chloe, who, like many British expats before her (myself included), soon discovers that the city can delight one day and frustrate the next. The French capital's breathtaking architecture and gastronomic delights may well leave you speechless, but so too will its legendary bureaucracy that would test the patience of a saint. But for all its idiosyncrasies, Paris is a city that I adore and one that, even after six years, I still feel incredibly lucky to call home." – Isabelle Andover
And last but not least, my chicklit/contemporary romance novel, FACE TIME, is set in several locations throughout the novel: New York City, Seoul, Mumbai, Seattle, and finally a chapter in Bangkok. When I wrote the book, I had a specific idea in mind. I wanted a Korean-American hero who lived overseas and was in New York on business when he meets my heroine at a bar, they hit it off, only for him to be gone the next day. They decide to try dating over FaceTime and a modern long-distance relationship kicks-off while he travels and she stays in NYC and tries to figure out her life. Researching the different cities and the cultures was a lot of fun, and the imagery I evoked struck a chord with many readers. It still remains one of my most positively reviewed works! I'm sure I'm not the only one that enjoyed traveling to those cities in my head!
Prize Information and Rules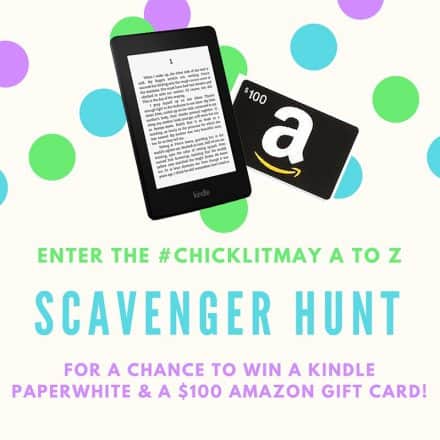 Want to win a Kindle Paperwhite + a $100 Amazon gift card?
Visit each of the 26 stops on the #ChickLitMay A to Z Scavenger Hunt and collect the alphabet word at each stop (A, B, C, D, etc.), then submit the A-Z list of words via e-mail to traciebanister@gmail.com with the subject "A to Z Scavenger Hunt Entry." Entries will be accepted until Sunday, May 22nd at midnight E.D.T. A winner will be chosen on Monday, May 23rd. Good luck!
Your Next Stop On The Scavenger Hunt!
Your next stop is –> http://merytonpress.com/chicklitscavengerhunt/
You can go back to "A" here –> http://katieoliver.com/ko/2016/05/chick-lit-a-to-z-scavenger-hunt/
On Sale Now!
FACE TIME is currently on sale for 99¢! Purchase this modern long-distance romance today for a steal!