It's been almost two months since I did another Book Chat, so that shouldn't come as a surprise. Lol. I've been writing and updating this website, so I've been busy and not reading as much as usual.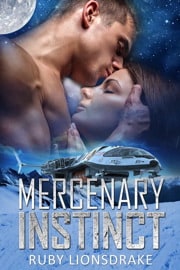 I read the first book of this series, MERCENARY INSTINCT by Ruby Lionsdrake, and really enjoyed it. I hope to read the rest of the series soon. It's a good romp with lots of action and a strong hero and heroine relationship. If you want some scifi romance, this is the place to go.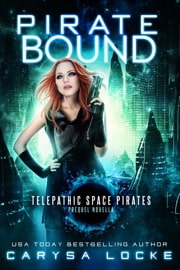 I also read and enjoyed PIRATE BOUND by Carysa Locke. If you like a fast-paced romance with telepathic space pirates, this is the book for you. I tend to like slower-burning romances than this but I found the whole premise totally enjoyable.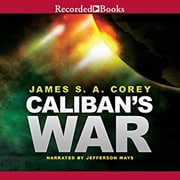 CALIBAN'S WAR and ABADDON'S GATE by James S. A. Corey
Last we spoke, I was listening to LEVIATHAN WAKES, the first book in the EXPANSE series. Loved it! And since then I have listened to both books 2 and 3 in the series, CALIBAN'S WAR and ABADDON'S GATE. They were so good, I couldn't stop listening! I loved them all.
So audiobooks are definitely working out for me. Between cleaning around the house and working out or walking, I get a lot of listening done and I don't feel like I'm missing out on reading! I'm really happy I've picked up audiobook listening!