Today, I'm going to share an excerpt from THE DAYDREAMER DETECTIVE, one that goes with one of the teasers I made and shows off the budding relationship between Mei and Yasahiro. Yasahiro is a successful chef at a hot new restaurant in Mei's hometown. I'm sure at first glance, you might think he'd have an ego the size of China and look down on anything simple or banal. But really, he's sweet and down to earth, and Mei finds that out through the course of this book and the next. He can lose his temper, but it usually comes from a place of love. Just wait till Book 2 when Mei needs even more help than usual. ;)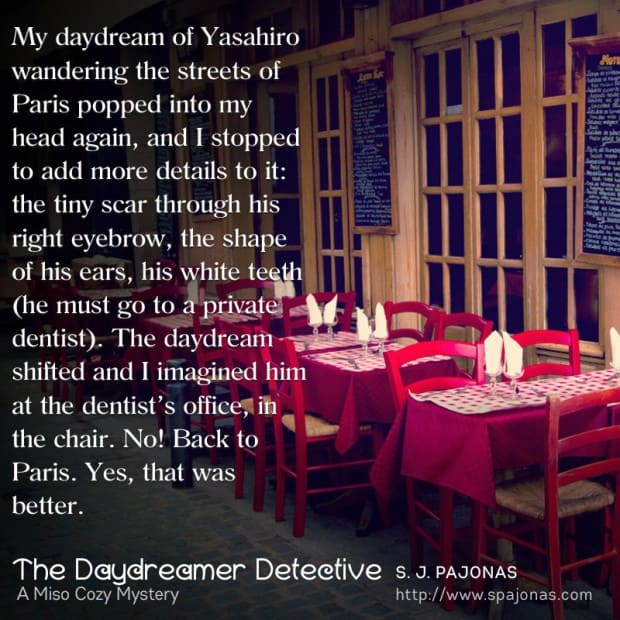 Yasahiro cleared his throat and raised his chin. "To start, we have a fresh green beans and lotus root salad. Crisp and tangy with toasted sesame seeds, rice vinegar, and ginger." He pointed to the plate in front of me, greens and thin slices of lotus root arranged in a neat pile. "And these are my pork and scallion dumplings with Sriracha, ginger, and lemongrass dipping sauce." Four plump dumplings sat on the other plate, and my mouth began to water.
"I hope you enjoy them," he said, bowing and turning to go.
"Wait." I snapped my hand out and grabbed the white fabric of his chef's coat. "Won't you be having lunch with me?"
I glanced around at the restaurant, crawling with people. Oh no. I'd honestly believed we'd have lunch together. He'd tell me about the food and his work and…
I blushed. Hard. I thought this was a date, didn't I? Deep down, way down in the cellar of my brain, I'd daydreamed a date out of this. I was so stupid.
This was the lunch rush hour, and he only did this because I challenged him.
Snap out of it!
"I mean…" I stammered, and letting go of his chef's coat, he smoothed out the wrinkles with his hand. "I know you can't have lunch with me. It's too busy in here. I just thought you might want to, um, explain a little more about the food?"
If only my lie sounded a little more confident.
A small smile grew across his lips, and my entire being died of embarrassment. "I'm sorry. I do have a lot of work to do, including your main course."
"Oh yes, of course. I completely understand. I'm looking forward to eating everything you bring out today. I'm sure I'll be won over by Wednesday, and we'll declare you the winner of this silly challenge."
Because I was not coming here and eating alone while everyone around me ate together. I was willing to do that once in a while, with a book, but not every day. I'd rather I ate at home with Mom.
"No, no, no. I said I was going to feed you lunch for a whole week, and you can't capitulate right away. You said this food would be bland, and I'm going to prove it's not."
I nodded slowly, resigned. What had I gotten myself into? I'd challenged a chef with a prestigious resume, a student of my mother's, and the town's newest darling. I should never have opened my mouth. I was close to making a complete fool of myself, and I regretted it to my bones.
Yasahiro paused for a moment as I took a sip of water.
"But, if you'd like to come and eat lunch a little later tomorrow, maybe after 14:00, I could eat with you. Lunch usually slows down by 13:30 and then we close the kitchen from 14:00 to 16:30 to prepare for dinner."
"I don't want to bother you any more than I already have —"
"It's not a bother," he interrupted, and this time, he stammered and seemed eager to keep me there. Hmmm. Interesting. The daydream of Yasahiro wandering the streets of Paris popped into my head again, and I stopped to add more details to it: the tiny scar through his right eyebrow, the shape of his ears, his white teeth (he must go to a private dentist). The daydream shifted and I imagined him at the dentist's office, in the chair. No! Back to Paris. Yes, that was better.
THE DAYDREAMER DETECTIVE is now available for pre-order. This cozy mystery series set in Japan will delight and entertain you, for sure!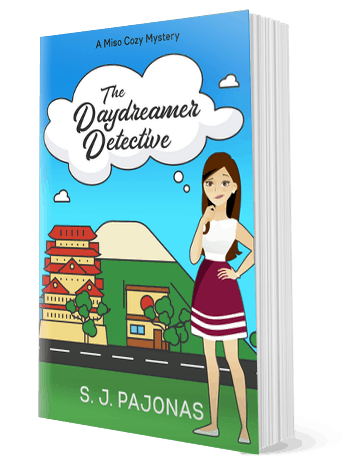 Sneak Peek!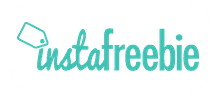 Get a free, four-chapter sneak peek of THE DAYDREAMER DETECTIVE on Instafreebie!
Purchase