One of the things that I always do with my characters is that I give them a creative pursuit, something for them to love besides their usual everyday work. Mei grew up always wanting to be a painter. She saw herself as an artist full time with a studio and everything. But a teacher she had when she was younger sapped her of all her confidence and she gave it up to pursue business in an office in Tokyo. Except that didn't work out either, and now she was back home, utterly defeated. I know I said I was going to write a cozy mystery, I really wanted to. And in a way, I did. But ultimately, these books are about Mei and her journey to find something (and someone) in life to love. She just happens to help solve mysteries along the way!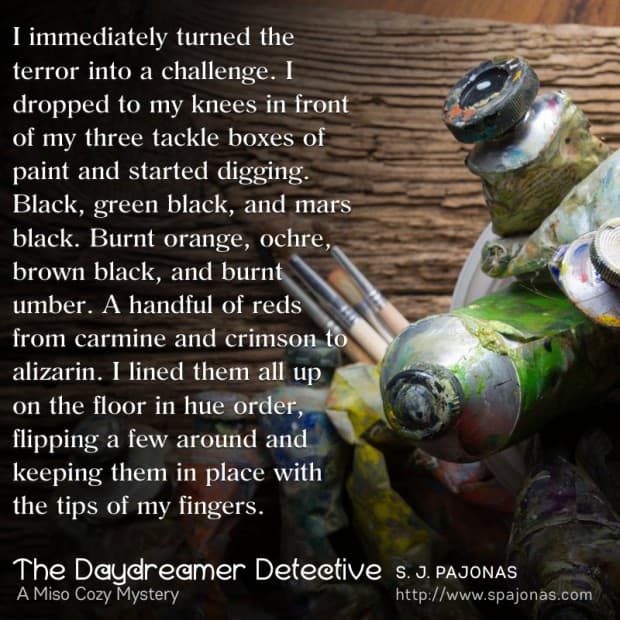 When Mei finally returns to painting, after hemming and hawing about it for the majority of the book, she is overcome with the urge to paint one of her most horrifying moments in life. I love this moment because even when she's at her weakest, she can still summon the strength to get on with her life. I love writing her character and I'm looking forward to many more books spent with Mei.
THE DAYDREAMER DETECTIVE is now available for pre-order. This cozy mystery series set in Japan will delight and entertain you, for sure!