2015 was a year of ups and downs. When I started researching this post, I thought 2015 was mostly down, due to my professional/sales goals not being met, BUT it turns out the year overall was pretty great. This just reminds me that my author career is only one segment of my life, and many more things can contribute to a happy life! In fact, looking back at the entire year, this was a pretty fun year all around.
Let's take a look.
2014 was the "Year of Change" for me, and I decided that 2015 was going to be the "Year I Say No." Thankfully, I managed to keep my prediction. This was the year I said NO to a lot of things that sucked up my time. I didn't get involved in too many group projects, I gave up promoting other people on my blog, and I stopped giving away free advice in about 90% of my groups. I also tried a bunch of new promotional ideas that I was able to drop when they didn't work.
Sometimes, even when I see something failing, I hold onto it for a long time, hoping it will bear fruit. Usually this leads me to expend too much energy on something negative when I could be focusing on something positive instead. This year I was able to drop a few things that were sucking away all my energy and not giving anything back. Most notably, I pulled my books from all vendors and put them exclusively at Amazon, and I am now concentrating my energies there. I am also switching writing genres for a while. I was concentrating too hard on romance which was doing NOTHING for my career. We'll see if this switch turns more positive for me.
Plus, I ended my series this year! I published the fourth book in the Nogiku Series, the one that wraps up Sanaa and Jiro's story, and then I published a companion novel for it too. I feel good that I delivered on my promise with this series and concluded the story for everyone. They're all now on Kindle Unlimited and seeing new readers there. Super proud of this accomplishment!!
Main Goals Accomplished?
I redesigned my website and I'm very happy with it! I don't plan to make changes again until 2017.
I never got around to making audiobooks of my books. Maybe I'll look into this next year?
And I hit all of my publishing goals! YAY!
Personal Goals Accomplished?
I want to make sure I'm going to the gym at least once per week until the summer time when I'd like to step it up to twice or thrice per week. Well, I wasn't always able to go to the gym twice per week, but I almost always went once and I exercised at least 5 days per week. I also added in writing on the treadmill! So I feel that even though my body hasn't changed its shape, I am getting plenty of exercise.
Cut back on sweets. Let's all have a good laugh about this one. It's never going to happen. I love sweets. I don't want to give them up. I'll just exercise more.
Cut back on caffeine. Nope. I drink tons of tea. It's just the way things are.
Be a social media guru. This is complicated. I learned a lot about what to focus on in social media this past year. I dropped Twitter participation, kept posting photos every day to Instagram, and focused more on Facebook and Facebook ads. All of which I feel very happy about and will continue into the future. Pinterest still eludes me as a promotional platform and I barely use it, but this year, just when I thought it was dead, I revived my Tumblr and it's awesome now. I have a huge queue I build up every week of Japan images and memes, my blog posts are there, and my Instagram photos are there. I'm really happy with it. I think it's a good reflection of "ME" as a whole person, what I like, what I love, what I have passion for. Welcome back Tumblr!
Read more. I did much better on this this year, especially during the summer. I now have a Kindle Unlimited subscription and I hope to use that a lot too. Plus, AUDIOBOOKS! Omg, I love them. I've listened to a lot of audiobooks this year and I plan to listen to many more next year.
Attend more conferences this year. Nope. Just UtopYA and I plan to do Utopia next year as well, but that's it. So far, conferences haven't had enough ROI for me to continue doing them.
Knit more. This is a big NO. Sigh. I'm still working on the same project I was working on last year at this time! A WHOLE YEAR on one shawl. Bad. I didn't even go to Rhinebeck this year because I couldn't justify the expense for a hobby that I don't even do anymore. Regardless, I want to keep knitting. So I just need to try harder.
Writing Goals Accomplished?
All of my writing goals changed! Except writing short stories and publishing them (I did all three Kami No Sekai short stories this year!)
I was going to write the next Love in the Digital Age book. BUT INSTEAD, I dropped the Love in the Digital Age series name, published SUMMER HAIKUS, and made them both standalone. I then decided I didn't want to write romance anymore and focused on cozy mysteries instead.
I was going to start a new Japan-inspired scifi series, but nope. Cozy mysteries!
But I have been plotting out books before and as I write them, hoping to lead to A LOT less revision time. We'll see.
What else happened in 2015?
We went on vacation to Jamaica! That was so awesome. We left the country WITH THE KIDS and it wasn't a disaster. I can't wait to go on vacation next year!
We went to South Carolina for a whole week. I love vacation!
We went to Ocean City, Maryland again and had a blast.
We spent all summer at the pool. Ah, the pool. I wish I was at the pool right now.
My youngest started kindergarten and then broke her arm (She'll start out the New Year getting surgery to have those rods taken out. Poor thing.)
We ended the year with some sickness but now everyone is back on the mend.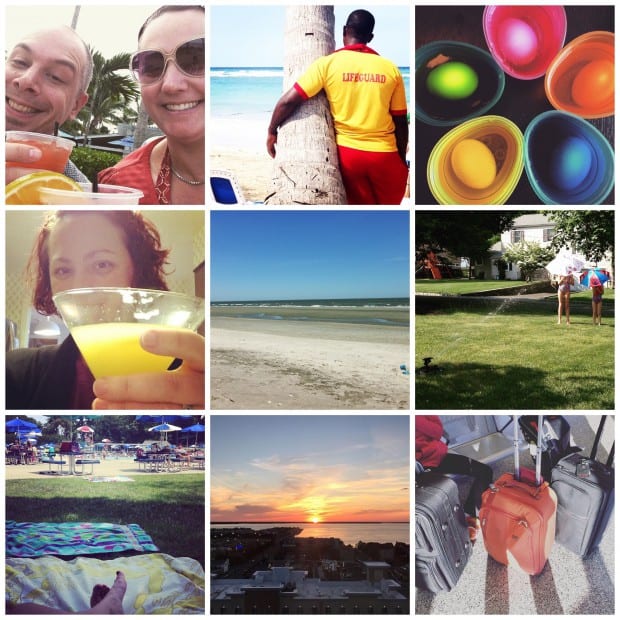 I also became obsessed with Jamberry wraps this year.
My Favorite Blog Posts
And to finish up this look back, here are some of my favorite or most popular posts of the year…
I showed off my Scrivener Toolbar-
https://www.spajonas.com/2015/03/10/my-scrivener-toolbar/
I talked about who my audience was for REMOVED on Wattpad-
https://www.spajonas.com/2015/02/10/who-is-my-wattpad-audience/
I gave some advice about self-promotion-
https://www.spajonas.com/2015/04/14/self-promotion-stop-being-a-robot-start-being-you/
I gave the top five lessons learned in self-publishing-
https://www.spajonas.com/2015/02/24/top-5-lessons-learned-about-self-publishing/
And, my favorite, I gave the top eight Japanese Authors for Beginners-
https://www.spajonas.com/2015/01/20/8-japanese-authors-for-beginners/
And That's It!
Come back on January 1st to hear about my goals and aspirations for 2016!