So, as of today I'm on day 12 of NaNoWriMo, and just yesterday I passed the 50% mark on my brand-new book. For the past two years, I didn't participate in NaNoWriMo because it just wasn't in the cards for me. Last year I was finishing up the last book of the Nogiku Series, and the year before that I was editing the second book (I had just published the first one). The year before that, in 2012, I did participate, and I wrote REVEALED which publishes next week.
NaNoWriMo is a bit of a beast. It has its own following and its own cult, and you either love it or you hate it. Some years you love it, and other years you hate it. In fact, I just saw someone on Facebook complaining about people who were participating. They were upset that everybody else was so excited. This is pretty typical too. Because NaNoWriMo is not just an event, it is a time of comparison, elation, and depression. Who knew something as innocent as writing a book during November would end up being so controversial?
This year, I'm participating in to NaNoWriMo Facebook groups and having a really great time. It's been fun sharing my word counts every day and seeing how far other people have gone. Sometimes other people need help, and if I have the time, I always chime in. This does get me into trouble, as it did this week when someone didn't like what I said (writers are so sensitive), but overall the experience has been extremely positive.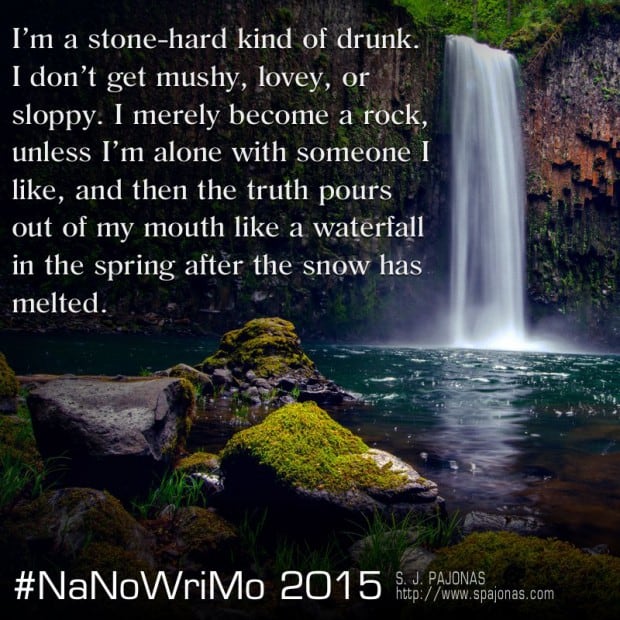 So I'm working on the first book and my new cozy mystery series! (The teaser above is from the book!) And I'm really loving all the new characters and the new setting I've created. The murder mystery is one of three separate subplots in the story. I have a main character subplot, a romance subplot, and then the murder mystery subplot. I've read a few cozy mysteries, and I think my story fits in with them on the same shelves of Amazon. My heroine wants to solve the crime but she finds herself unable to do much but think about it or talk about it, so giving her agency to solve the crime is the hardest part of the book. I feel as if the action will be ramping up heavily in the second half of the book, so I'm not worried. Plus, there's always revisions! And I already have a few ideas of what could be added in to make the mystery flow smoother.
My current goal is to write 2000 to 3000 words every day until my birthday in mid-January. When I finish book one of this series, I plan to set it aside with some notes and move straight onto book number two. It's been a while since I've worked like this, so I wonder if I can even pull it off. It might be better for me to switch to an entirely different project, but I'm going to try this instead because I'd like to have both books ready in the spring. Then, once the writing is done, I will be moving on to editing both books, my next short story, and outlining the beginning book of a brand-new series (which is going to be part space opera and part colonization). I even have ideas for a few exclusive newsletter short stories, plus I'm participating in a group world in which I need to write novella for late 2016.
2016 is going to be a busy year! I hope I can get it all done. :)