If you look back at the archives of this particular blog, you'll see that it only goes back to 2011, so why would I be celebrating a whole 12 years then? Because before I decided to makeover myself as an author, I was just a regular person with a blog that started in October 2003. I wrote about Harry Potter, movies, New York City, my travels, and eventually I blogged a lot about knitting. For the longest time, my life was centered around my blog, in such a good way. I met people all over the world from Japan to Scotland to Australia, in a time before Facebook, and I'm still friends with a lot of them to this day.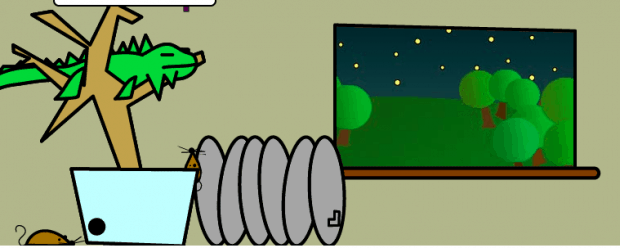 Prince Andre and Chappatsu Nezumi.
My first blog was a lot of fun and ushered me through a huge life shift. I learned who I was, who my real friends were, and that my passion for writing and creativity knew no bounds. I learned a ton about web design, programming, and a stupid amount of backend knowledge like how databases work or how to navigate around a UNIX server via a shell. I took photos and became an avid photographer. I knit a lot and designed my own knits. I got married, became a mom, and switched jobs, but through it all was the writing, writing on a blog and dreaming up fiction in my head.
I sometimes forget that blogging is part of my writing career which is why I don't think I'll ever give it up. Getting my thoughts down and out, editing them for a public audience, and publishing regularly has helped me be a better fiction writer and self-publisher. I have years of this ingrained into me! No wonder I have a crazy work ethic.
As a little treat, I found this post from October 2, 2003 called Tap Dancing on 42nd Street…
Nope, I'm not about to comment on the musical "42nd street". I had some downtime about 10 minutes ago, so I decided to walk over to the Duane Reade in Times Square and pick up a prescription and some other goodies. As I was walking along 42nd street between 6th ave and Broadway, I came across a group of people (about 20) staring into a store window on the north side of the street. I then remembered that there was no store there but some sort of performance "art" center that regularly has displays in the window. I was chagrined to see some woman animatedly tap dancing on a platform to some pop song (I think that it was Pink or one of those other woman-of-the-minute-i-like-pop-but-want-to-be-really-aggressive-to-throw-people-off singers). This woman was hauling-ass. Tap dancing her little heart out…

Upon returning from Duane Reade, she was giving tap lessons to other women in the window while 30 people watched them from the street. I wish I had had my camera.. (I've been saying that a lot lately… I think that I need to carry it with me everywhere I go… or get one of those attachments for my phone.. hhmmmmm).
Lol. An attachment for my phone! I think I had a tiny Nokia phone back then.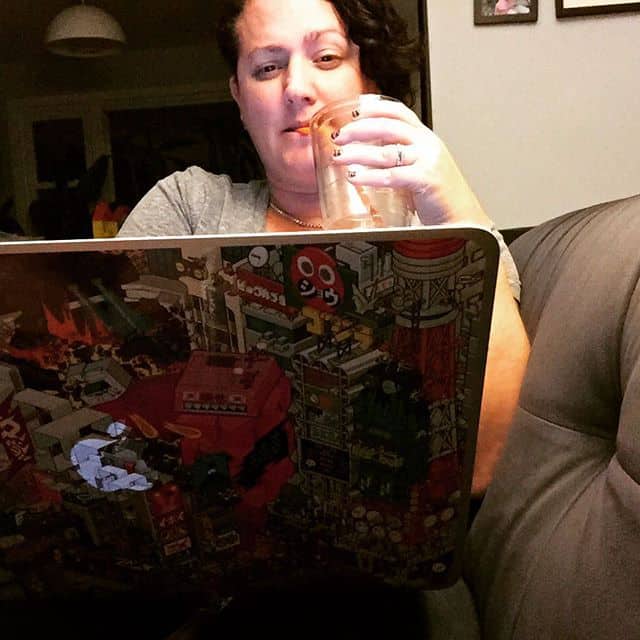 Me, writing and blogging now in 2015.
Anyway, not only does this post highlight just how old I am, but also how important I think blogging is. It helps me chronicle my life (like Instagram now does for me too) and keeps my writing chops fresh. There are times when I take breaks because I'm super busy and other times when I'm blogging every day, but I don't think I'll ever give it up. Blogging is a natural part of who I am, and I'm so grateful for it!
Blogging is here to stay. Happy 12th anniversary!