Oops. Even though I set a reminder on my phone to post the Sunday Update earlier, I completely flaked and didn't write it up. Today, I had the day to myself at home. My husband took the girls into the city for some sightseeing, and I spent the day doing all the stuff I wanted to do, including reading, cleaning, and baking! (Though I regret the baking. I'm really trying to cut back on sugar. Lol.)
Also, I've stopped doing Full Moon Reports. I realized that I was just recycling the information from last year's posts in this years because the sign's full moons are all about the same. We just got through a Full Moon in Pisces yesterday. It was rough and I didn't sleep a lot. Hoping this week there's more sleep.
This was the last full week of summer and I'm sad it's over, though I'm glad my kids go back to school this week. I think they'll be much happier with the structure of school than the whatever-ness of summer. We spent a few days at the pool this week and afternoons were spent doing the stuff we normally do. Friday was the last day of the two weeks of art camp, and the camp held an art show in the late afternoon. It was great seeing all the amazing things the girls made all week. I'll put a few images down in this post.
I finished up a Kami No Sekai short story, so I took the rest of the week to do other writing related things like tweak my Facebook ads and get my books over onto Kindle Unlimited. All of my books are on Amazon-only now. I'm also reading a lot and just generally getting caught up on life. It's good to have some down time before the school year gets going.
What else happened this week?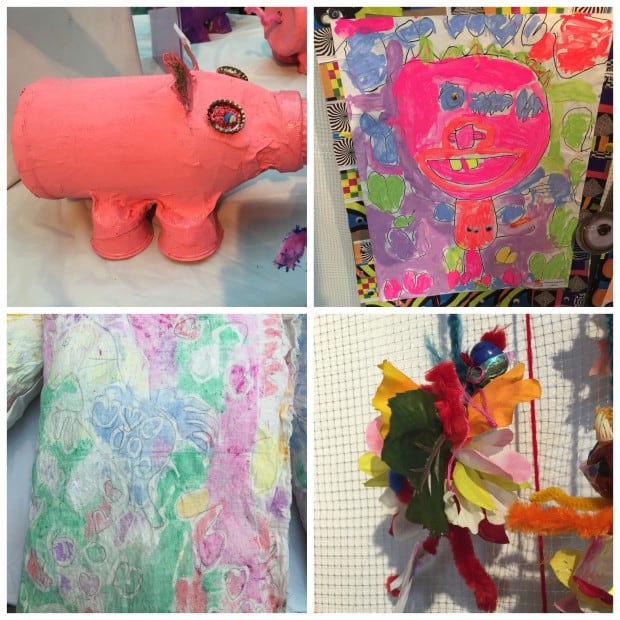 Here's a sample of D's art projects.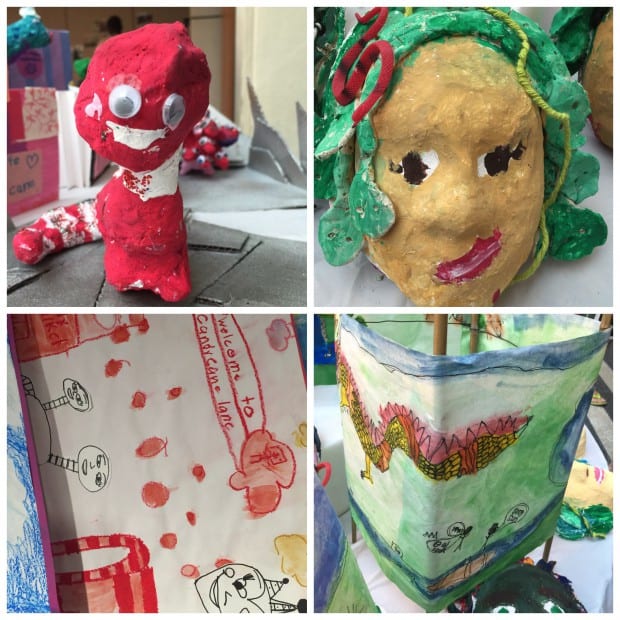 And here's a sample of C's art projects.
I took the girls out to get frozen yogurt this week for a treat! It was a nice afternoon.
Gave myself a new Jamberry manicure! Love this one and it's holding up well many days later.
Plenty of reading happening at the pool!
And I used a lot of the fresh, colorful veggies this week to cook and make Thai curry! Yum!
That's it from me this week! If you've been thinking about checking out my books on Kindle Unlimited, now's the time to do it! They're all there. See you later!