Did you miss yesterday's post? SUMMER HAIKUS is now available! Thanks again to all of you that purchased SUMMER HAIKUS when it was on pre-order. I am forever grateful for your support.
For those that would like to purchase it, here are the links!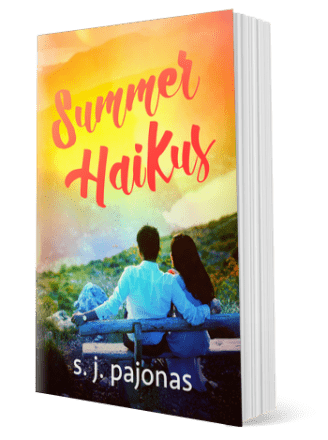 When I was writing this book and researching Tokyo and the surrounding areas, I remembered when my husband and I went to visit Kamakura on our trip to Japan in 2005. Kamakura is such a beautiful town, nestled into hillside and mountain right next to a bay on the ocean. I can still close my eyes and remember the streets of this town, the train station, the udon place we ate at, the many cemeteries and temples we happened upon. I think this is a town I would like to live in. It has a small town charm, yet still cosmopolitan. Quiet and located near the beach. I think it has pretty much everything.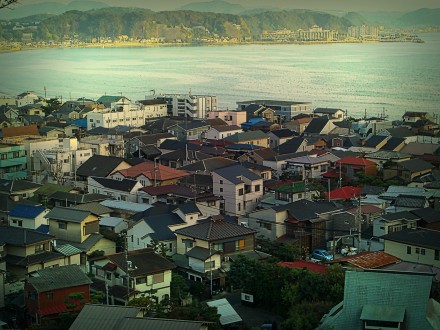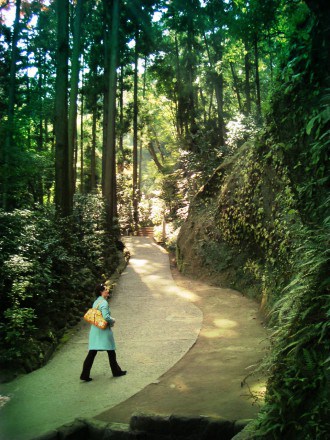 So when I needed a place for Masa's grandparents to live, someplace not in Tokyo but close enough to get on the train and travel there, I chose Kamakura. It's only about an hour on the train to get there and a new place for Isa and Masa to spend time away from the ryokan, even if it's only for an afternoon.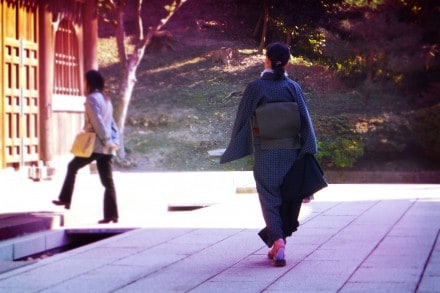 They don't get a chance to sightsee, but let me tell you a little bit about the town and why it's a great place to visit.
It is the town of many temples! And if you enjoy visiting temples, ogling over the architecture and the peacefulness, even praying or centering yourself for a short time, this is the place to go. I especially loved the Giant Buddha.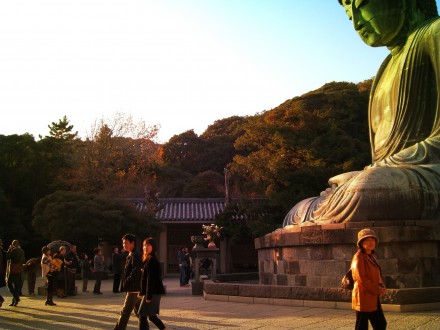 You can light incense and waft the smoke over yourself, purifying your soul.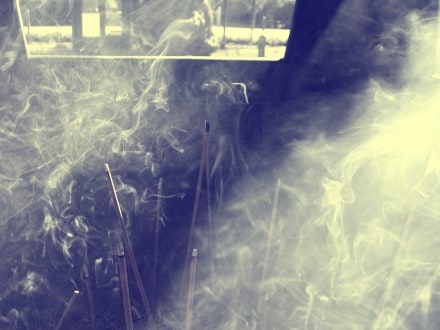 If you have time, head up the mountain and visit Hase-dera, a temple devoted to Jizō where all the Jizō statues line up and await a small gift or some stones to carry into the afterlife. This is a popular destination with people who have lost a child as praying here to these statues helps lift the burden of children in the afterlife.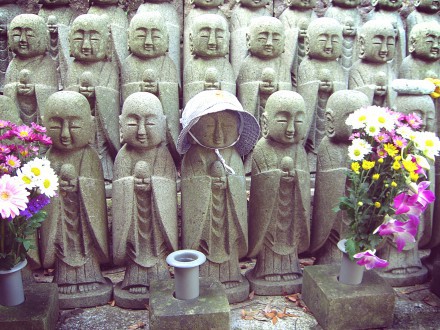 And then on your way back to the station, pop into all the little cemeteries you find along the way. You'll see a little slice of life and death you've never seen in a Western cemetery.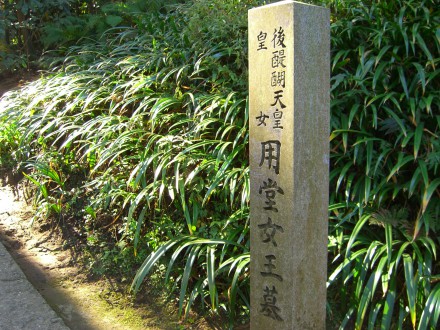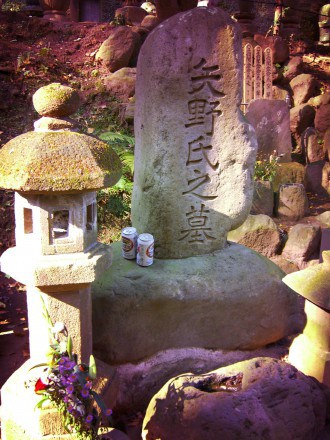 Kamakura is one of my favorite places! I'm glad I had the chance to write it into SUMMER HAIKUS. Thanks and have a great weekend everyone!