Are you planning a trip to Japan and looking for a unique and authentic experience? Look no further than a Japanese ryokan! As featured in my novel Summer Haikus, ryokans are traditional Japanese inns that offer a unique and relaxing experience. From delicious cuisine to friendly service to cultural immersion, there are many reasons to stay at a Japanese ryokan.
In Summer Haikus, Isa is a Japanese American who spends her summer in Japan helping her family run their family ryokan. She's joined in Japan by her friend, Masa, who she's secretly in love with, and her best friend, Halley, who is running in the Olympic Marathon. (Note to readers: I wrote this book WAY before the pandemic, so the Olympics setting is pretty fictional at this point. Lol. You will have to use your imagination!)
Get Summer Haikus By Joining My Mailing List
Speaking of ryokans, thinking back on the development of Summer Haikus, I knew right from the beginning that I wanted to feature a ryokan, a traditional Japanese inn, in the storyline. Hopefully this book convinces everyone I write passable fiction because, SURPRISE! I've never been to a ryokan before. Funny how that happens, right?
But never having been to a ryokan doesn't mean I can't write about them. Heck, I wrote about Seattle and Seoul in Face Time and had never been to either. I also love a good challenge, so accurately depicting daily life at a ryokan required a significant amount of research.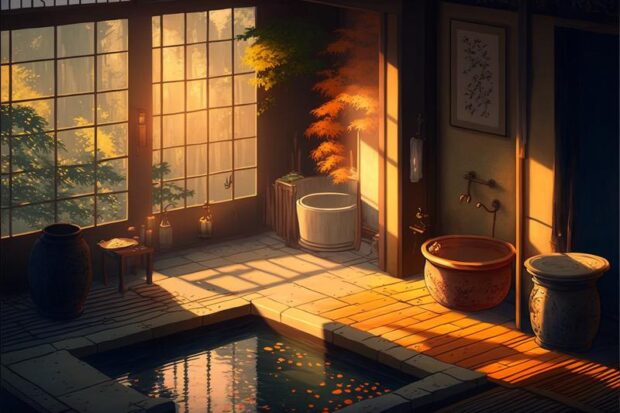 First up, I spent a good long time Googling and reading blog posts from people who have stayed at ryokans. What they loved about their trip or what they didn't. What the ryokans looked like and how they operated — I basically gleaned everything I could from first-hand accounts.
Then came the Flickr and Pinterest searching. I loved looking at the photos on Flickr. All of these are Creative Commons licensed and gave me a good idea of what a ryokan would look like in and out.
There's even a part of Summer Haikus where Isa must host a banquet and it looks a lot like this…
The Kurogashi, Isa's family's fictional ryokan, was modeled after several photos and videos I saw online. Melding them into something both traditional and modern (because it had been updated in the last ten years) was fun for my imagination. I got the chance to build something fresh and new for readers.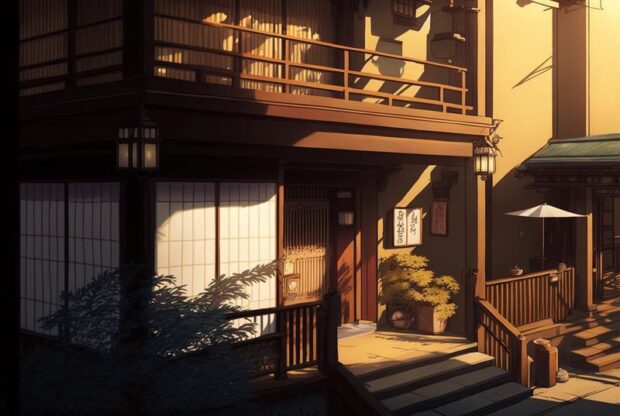 But, honestly, I know very little about hotel management and what's involved, so I had to spend a lot of time researching that as well. Knowing what each person does and how their jobs and presence would impact Isa's life was another task I threw myself into.
One way to learn about hotel management, especially ryokan management, was to search YouTube for help. God, I love YouTube. The most helpful video I watched was on Japanese Hotels and Inns from NHK World's Japanology Plus. Unfortunately, this video is not available online anymore, but it hit the jackpot for me. I learned so much! It livened up the whole story. All the little details — lining up the slippers, greeting each guest, making sure guests celebrating an anniversary were taken care of — were all things I added to Summer Hiakus to make it feel more authentic (with a fictional twist, of course).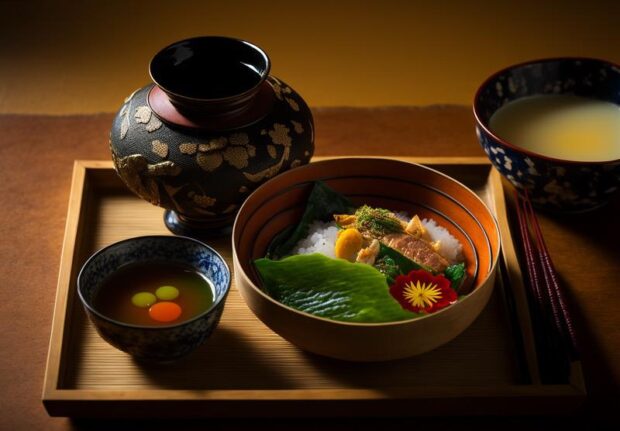 And of course, I should tell you that if you ever visit Japan, you MUST stay at a ryokan! I definitely plan to next time I'm there. I'm definitely looking forward to it. If you need help finding or choosing a ryokan, I suggest you search http://www.tsunagujapan.com for ryokan and look at their Best Of lists. You're sure to find something there to fit your needs.
Here are 5 reasons why YOU should stay at a Japanese ryokan…
Experience authentic Japanese culture: Staying at a traditional Japanese ryokan is a great way to immerse yourself in the local culture. You'll be surrounded by traditional Japanese architecture and décor, and enjoy traditional Japanese cuisine. Plus, many ryokans offer unique experiences like onsen baths and karaoke.
Enjoy delicious local cuisine: Ryokans are known for their delicious traditional Japanese cuisine. Many serve kaiseki, a traditional multi-course meal featuring seasonal ingredients. Plus, many ryokans offer regional specialities such as seafood in coastal areas or pickled vegetables in mountainous regions.
Relax in comfort: Ryokans provide a comfortable and relaxing atmosphere. Many ryokans have private rooms with tatami mats and futon beds, providing a peaceful and restful place to stay. Plus, many ryokans offer massage and spa services.
Friendly service: Ryokan staff are known for their friendly and attentive service. They will go out of their way to ensure that you have a pleasant and comfortable stay.
Affordability: Ryokans are a great value for your money. Depending on the season and type of room, prices for a night at a ryokan can range from $50 to $200. This is much more affordable than many hotels in Japan.
See? There are lots of great reasons to stay if you're in Japan! I hope you enjoy both Summer Haikus and possibly a ryokan sometime soon.