Yay! SUMMER HAIKUS is now available! I want to take this moment to thank all of you that purchased SUMMER HAIKUS when it was on pre-order. Your support means the world to me, and I'm excited to bring another book into the world today for others to read and love. I really hope you enjoy your time with Isa and Masa at the Kurogashi ryokan.
For those that would like to purchase it, here are the links!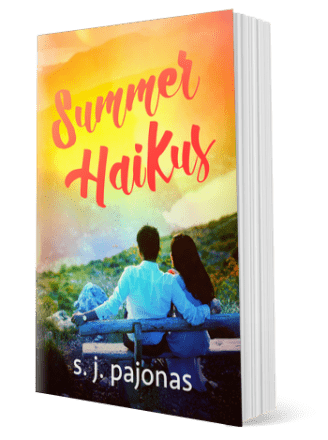 Speaking of ryokans, thinking back on the development of SUMMER HAIKUS I knew right from the beginning that I wanted to feature a ryokan, a traditional Japanese inn, in the storyline. Hopefully this book convinces everyone I write passable fiction because, SURPRISE! I've never been to a ryokan before. Funny how that happens, right?
But never having been to a ryokan doesn't mean I can't write about them. Heck, I wrote about Seattle and Seoul in FACE TIME and had never been to either. I also love a good challenge, so accurately depicting daily life at a ryokan required a significant amount of research.
First up, I spent a good long time Googling and reading blog posts from people who have stayed at ryokans. What they loved about their trip or what they didn't. What the ryokans looked like and how they operated — I basically gleaned everything I could from first-hand accounts.
Then came the Flickr and Pinterest searching. Did you miss my post on the SUMMER HAIKUS Pinterest board? There are lots of great ryokan articles and photos in there. But I loved looking at the photos on Flickr. All of these are Creative Commons licensed and gave me a good idea of what a ryokan would look like in and out.
There's even a part of SUMMER HAIKUS where Isa must host a banquet and it looks a lot like this…
Seriously, just go to Flickr and type "ryokan" into the search and you will be lost there for hours. I certainly was.
The Kurogashi, Isa's family's fictional ryokan, was modeled after several photos and videos I saw online. Melding them into something both traditional and modern (because it had been updated in the last ten years) was fun for my imagination. I got the chance to build something fresh and new for readers.
But, honestly, I know very little about hotel management and what's involved, so I had to spend a lot of time researching that as well. Knowing what each person does and how their jobs and presence would impact Isa's life was another task I threw myself into.
One way to learn about hotel management, especially ryokan management, was to search YouTube for help. God, I love YouTube. The most helpful video I watched was this one on Japanese Hotels from NHK World's Japanology Plus.
The parts of this video that are worth watching are around the 10min mark where they describe a banquet and then the 22min mark and onwards where we see a ryokan proprietress handle her very successful ryokan. Let's just say that this video hit the jackpot for me. I learned so much from this last ten minutes, it livened up the SUMMER HAIKUS story. All the little details she attends to — lining up the slippers, greeting each guest, making sure guests celebrating an anniversary were taken care of — were all things I added to SUMMER HAIKUS to make it feel more authentic (with a fictional twist, of course).
And of course, I should tell you that if you ever visit Japan, you MUST stay at a ryokan! I definitely plan to next time I'm there. I'm definitely looking forward to it. If you need help finding or choosing a ryokan, I suggest you search http://www.tsunagujapan.com for ryokan and look at their Best Of lists. You're sure to find something there to fit your needs.