Continuing on with the theme of romantic haikus, this one is especially poignant. June is the rainy season in Japan, and Isa and Masa find themselves under an umbrella many times while running errands or walking to and from the ryokan. But Japan is also a country that frowns upon public displays of affection, so any kisses must be stolen or hidden if you don't want to be tsk-ed at in the street.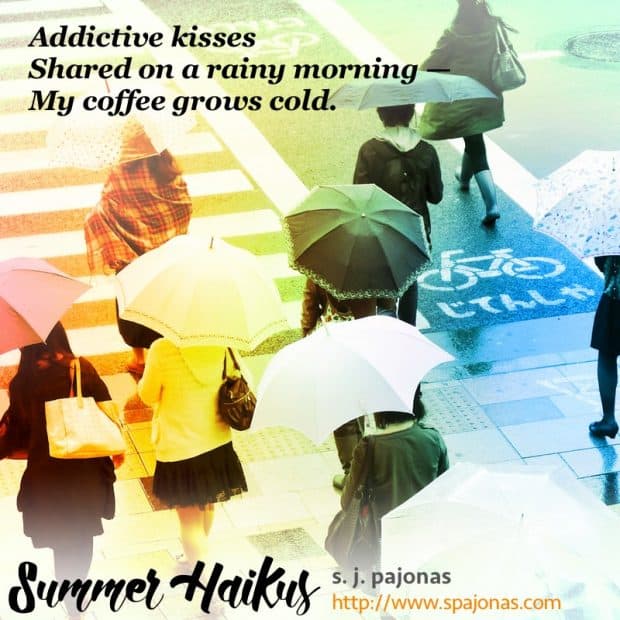 Sometimes, those kisses are too addictive. Time passes, bicycles whizz by on the street, and the cup of coffee in your hand grows cold. It's a passing of time marked by stolen breaths, secretive smiles, and arms across your waist. Don't let anyone take those moments from you!
Don't miss out on my newest contemporary romance, SUMMER HAIKUS, out on August 6th, 2015! You can pre-order it from the following online retailers for $2.99, $1 off the normal price.