Isa is my buttoned-up Virgo heroine. She's logical. She plans everything. She loves to keep things in line. And when things go sideways, she has trouble coping, of course. But when she's happy, she lights up. One of my favorite moments of SUMMER HAIKUS is when Isa actually giggles and Masa is there to witness it. Giggling is not really her thing, not by a landslide. So, naturally, this moment is deserving of a haiku.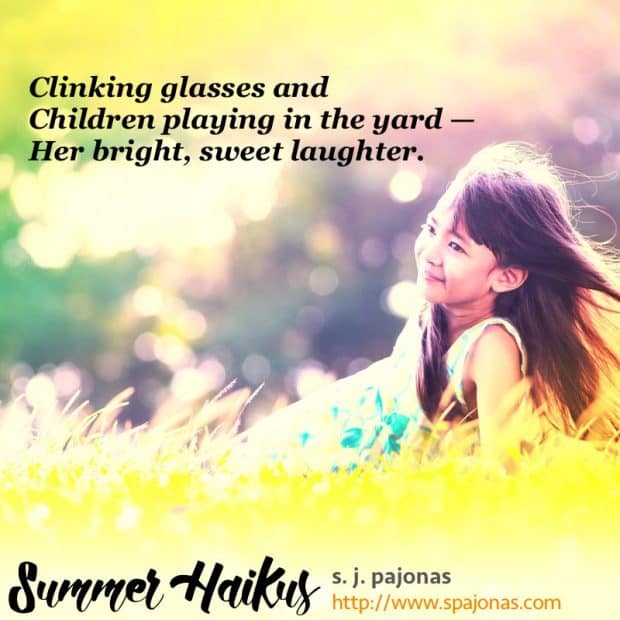 Something about the haiku has really stuck with me. The two disparate events of glass clinking and children playing really do remind me of laughter. So sweet.
Don't miss out on my newest contemporary romance, SUMMER HAIKUS, out on August 6th, 2015! You can pre-order it from the following online retailers for $2.99, $1 off the normal price.