This teaser feels appropriate on a day when it's going to be in the 80s here!
I'll be writing up a post in the future about summer treats in Japan, but one of the all-time favorites is definitely soft serve ice cream in a crazy array of flavors.

By jpellgen on Flickr. CC license.
I've always wanted to try the black sesame flavor (far left in the above photo) but matcha green tea is what Masa gets in Asakusa when he plays tourist with Isa for one hot summer day. I loved composing this haiku. When I researched writing haikus, one of the things I liked best about them was contrasting two related elements between the first two lines and the last. I think I did a good job of evoking the color and taste of the green tea ice cream before Masa eats it in a few mouthfuls.
This is one of my favorite scenes in the book! It's a chance for Isa and Masa to talk about things Isa has kept from him the last two years they've known each other, and the setting, Ueno Park, is a great place full of interesting people. Isa even sees a man with a guinea pig on a leash! And yes, that really happened to me when I was there.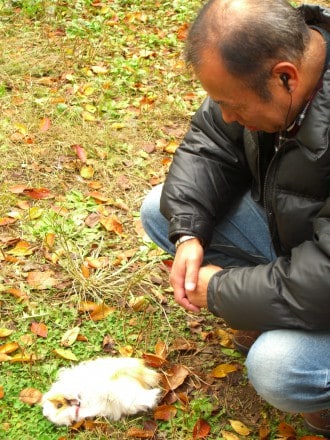 Don't miss out on my newest contemporary romance, SUMMER HAIKUS, out on August 6th, 2015! You can pre-order it from the following online retailers for $2.99, $1 off the normal price.