I remember a year ago thinking this day may never come. A lot of writers have doubts, at the beginning and decades into their career, and I suffered from them as well. A year ago, I was still working on getting Book 3 (REUNITED) ready publication and wondering how and when I was going to wrap up the whole series. I had plans for the last book but they all felt so nebulous. They were a scattering of notes and ideas but nothing truly formed enough to give me the confidence to finish. I was doubtful but still ready to conquer the end of this series.
When I finished the first draft, I knew I had something good. It was hard getting to the end of the book, but once I wrote it, I was certain I was on the right path. It's funny that the words are often stuck between my brain and my fingers and they don't always know how to come out! But I coaxed them onto the page and brought to life a whole world full of problems and possibilities.
I had a few good reasons for finishing this series and the main one was to give a reward the audience that trusted in me when I was nobody (I'm still pretty small fry but I know I have readers now!) Those that took a chance on Sanaa and Jiro are getting their ending now! And I really hope you enjoy it. If you haven't purchased RECLAIMED yet, you can do so now! It's available today! (Links below)…
As a little bonus, I'm adding a video here about Kyūdō, the Japanese art of archery. This is one of the new skills Sanaa learns in this book and I only scratch the surface of this beautiful art form and discipline. If you're interested in learning more, this video is a great place to start.
Buy Now!
You can purchase RECLAIMED via all of these vendors! Please consider leaving a review on ANY of the books of the series. I would love to see those numbers tick up. All reviews, positive or negative, help both authors and readers.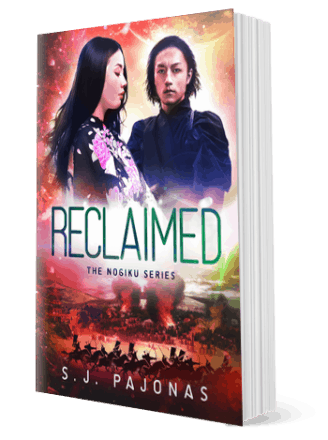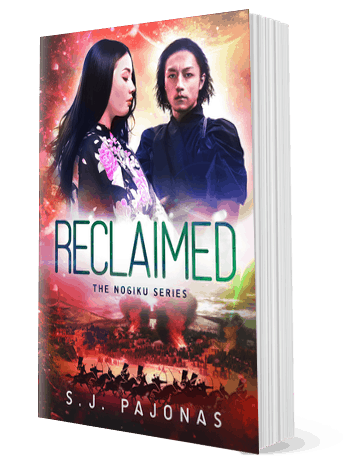 Thank you to everyone who has supported me and this series for the past two years. I especially want to thank my ARC team for reading and reviewing. You're the best! Stay Awesome!