Today, I unveil the Pinterest board for RECLAIMED! While writing this book I often jumped on Pinterest to get inspiration for different themes in the book. I had a lot of fun deciding on what Japanese items and traditions to include in this book and what little bits of pop culture I could throw in too. There are some hints in this board about inside jokes in the book. Funny enough, no one has pointed out the jokes yet! We'll see who mentions them in future reviews or comments.
Anyway, here it is. Browse and enjoy!
https://www.pinterest.com/spajonas/reclaimed-nogiku-series-4-inspiration/
ON SALE NOW!
To celebrate the imminent release of RECLAIMED, all of the Nogiku Series is ON SALE!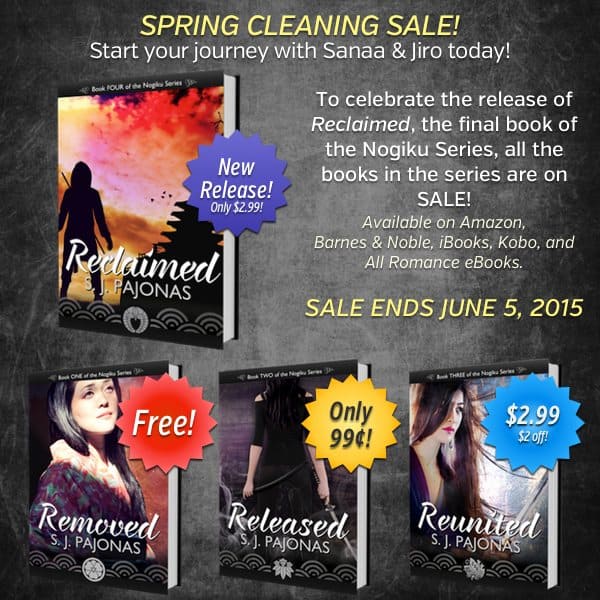 REMOVED is free!
RELEASED is 99¢!
REUNITED is $2.99 ($2 off)!
And of course…
RECLAIMED is $2.99 ($2 off)! (Pre-order now and get it on May 28!)