Oh good! I've been waiting for this teaser to come around because I am in love with owls, and would you look at that cutie? I just want to squeeze him and nuzzle him and love him forever. Sigh. When I said a few teasers back RECLAIMED was ALL ABOUT THE ANIMALS, I really meant it. I dropped hints in all the books leading up to this one, so hopefully you saw it coming, and if you didn't, SURPRISE!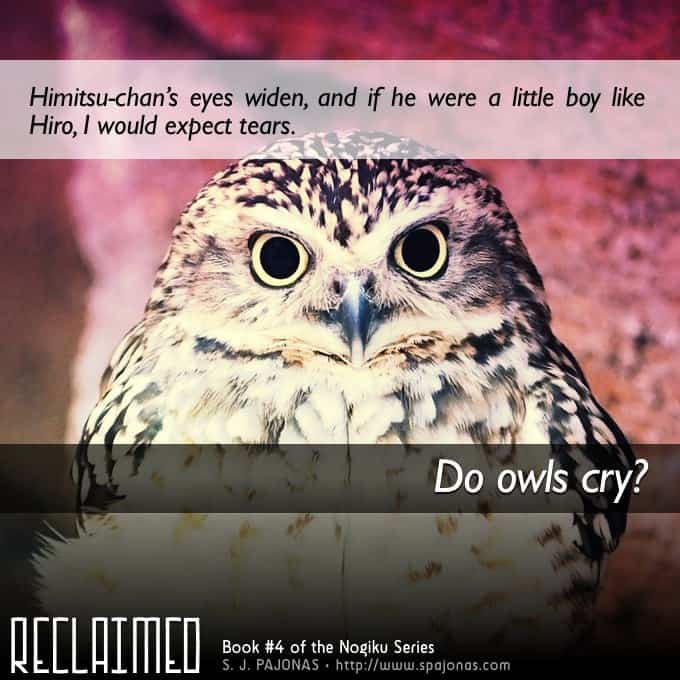 Sanaa makes some new friends in this book, both humans and animals, and sometimes new friends are better than old in this case. How does Himitsu-chan come into her life and why? You'll have to read to find out!
Next week, I'll be unveiling the Pinterest board for RECLAIMED! There's lots there to inspire :)
ON SALE NOW!
To celebrate the imminent release of RECLAIMED, all of the Nogiku Series is ON SALE!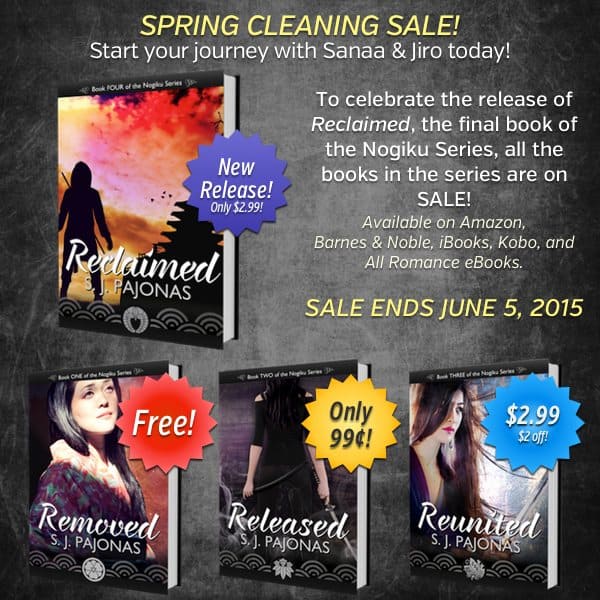 REMOVED is free!
RELEASED is 99¢!
REUNITED is $2.99 ($2 off)!
And of course…
RECLAIMED is $2.99 ($2 off)! (Pre-order now and get it on May 28!)
Thanks for dropping by!